The Highlands Biological Foundation, Inc.
The Foundation is dedicated to educating our community on what makes the Highlands-Cashiers Plateau so special.  HBF supports both academic research on mountain ecosystems, communities, and species as well as public education programs available to all ages.
In partnership with the State of North Carolina and Western Carolina University, we run year-round environmental education programs in the Highlands Nature Center and HBS Botanical Gardens and grounds.  Your generosity ensures that the Highlands Nature Center and the Highlands Botanical Garden remain free to the public, and it supports academic research through the Foundation's scholarships and grants-in-aid. Keep reading to learn more about how HBF supports research and education in the southern Appalachians.
Annual Membership Meeting:
Our 20223 Annual Membership Meeting will be held on June 17 at 11 AM in the Seminar Room of the Coker Laboratory at HBS.
Zoom link for meeting if attending virtually
Meeting ID: 848 9716 7991
Passcode: 975437
Meeting documents are listed below:
Education:
See below for just a few of the ways we work to support environmental education in our community and beyond.
Programming & Outreach
HBF supports year-round programming for all ages through the Highlands Nature Center including our ever-popular summer nature camps, monthly Nature 101s, weekly summer night programs, and more! See upcoming events HERE.
HBF staff also lead "Nature on the Go!" outreach programs for community organizations such as the Gordon Center Preschool, Methodist Church (Summer Camp & Afterschool), Macon County Edventure Camp, Highlands Community Child Development Center, South Macon Summer Camp, Lonesome Valley, Highlands School Summer Camp, Boys & Girls Club of the Plateau, and more. We're able to reach so many in our community thanks to supporters like you!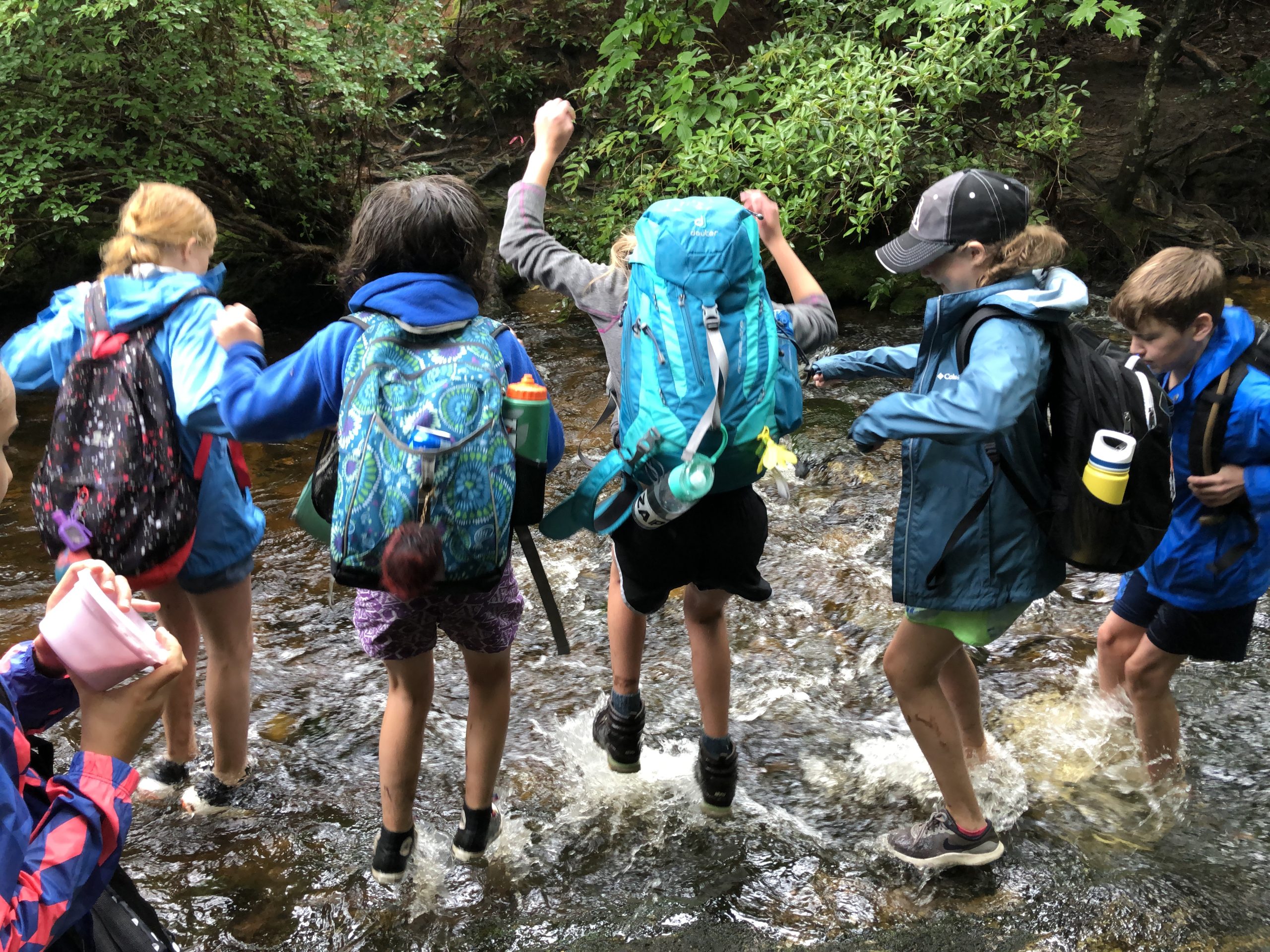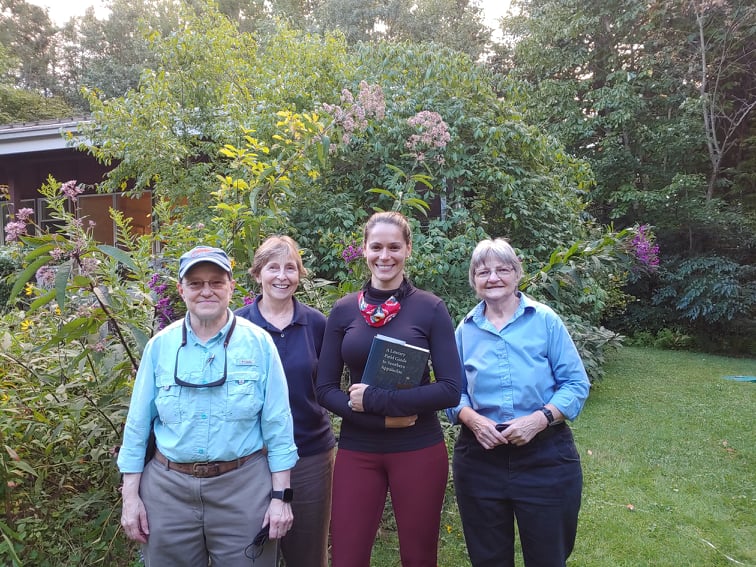 Zahner Conservation Lectures
Each summer, HBF hosts weekly evening lectures featuring speakers with expertise in a wide range of topics. This FREE lecture series serves to educate and inspire the public through a series of talks from well-known regional scientists, conservationists, artists, and writers.
Today, these lectures are known as the Zahner Conservation Lecture Series. Named for the significant contributions of Dr. Robert Zahner and his wife Glenda, of Highlands, to land conservation efforts on the Highlands Plateau.
Learn more about this series and recent/ upcoming speakers HERE
UNC-Chapel Hill's Highlands Field Site
Did you know that the Highlands Biological Station serves as a field site for the Institute for the Environment at UNC-Chapel Hill? The Highlands Field Site program began in 2001 as an immersive, semester-long opportunity for students to explore real-world environmental issues through a combination of course work, field trips, group research projects, and internships with local organizations.
In 2021, HBF awarded our largest investment in education yet with our support of this field site at HBS. We're committed seeing this program and its students thrive!
Click HERE to learn more about this program.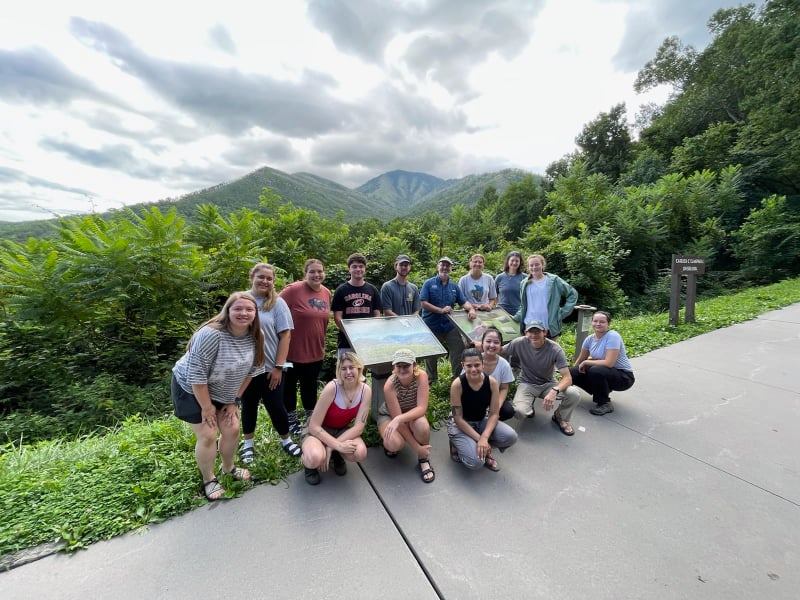 Research:
See below for just a few of the ways we work to support scientific research in the southern Appalachians.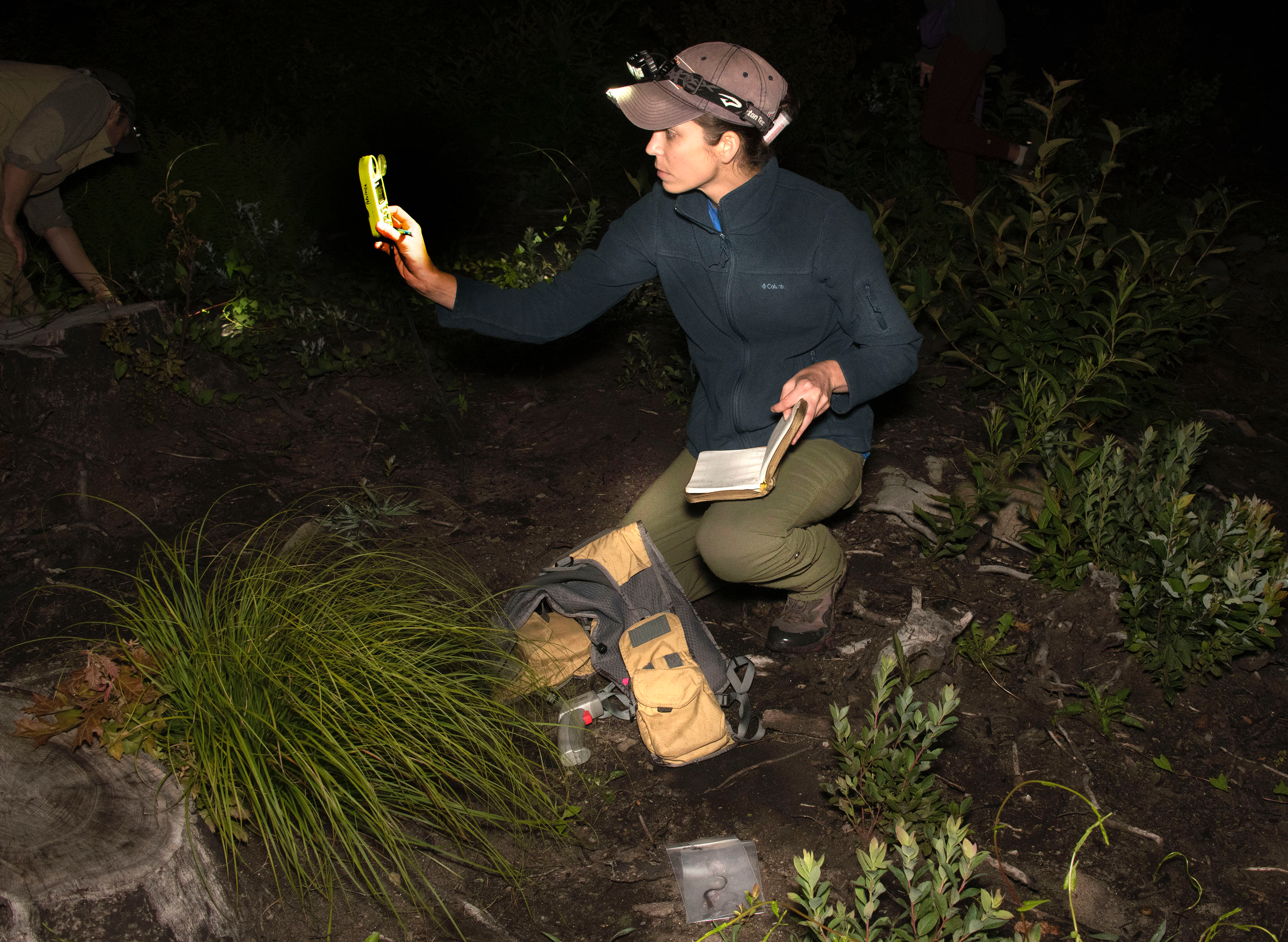 Grants-in-Aid of Scientific Research
For over 50 years, HBF has provided grants in support of scientific research, bringing graduate students and research scientists to Highlands from all over the country.
HBF is honored to fund and support this crucial work that has led to a better understanding of the vast biodiversity of our region.
Learn more and apply HERE.
MAPS Bird Banding at HBS
Since 2020, HBF has financed HBS's MAPS (Monitoring Avian Productivity and Survivorship) bird banding efforts. MAPS banding stations allow researchers to better understand the underlying causes of bird population trends while also serving as an educational opportunity for bird ecology and conservation.
Click HERE to learn more about this on-going research project at the Station in partnership with Blue Ridge Bird Observatory.
Foundation Events
Throughout the year, the Highlands Biological Foundation hosts events to support and raise funds for to support our programs at the Highlands Biological Station, research grants, and community outreach programs.  Your participation allows for the care and expansion of the North Campus gardens, improvements to the exhibits and programs of the Nature Center, and support for research and education conducted through the Laboratory.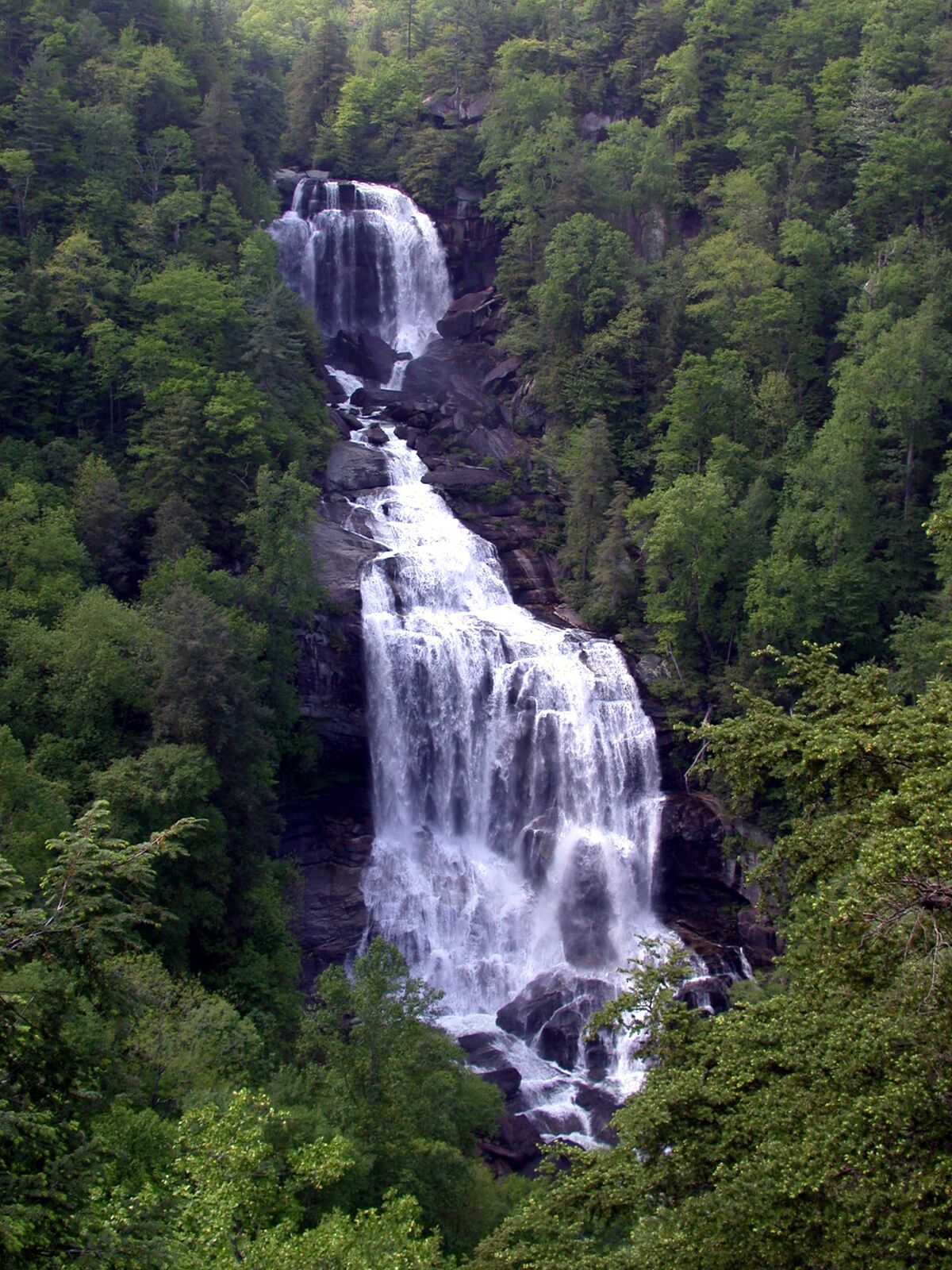 Annual Meeting Minutes
Review the minutes from the Foundation's annual membership meeting.
Foundation Annual Report
See what's been happening with the latest from the Foundation.
Join or Renew Membership
Click here to contribute to the Highlands Biological Foundation.
Zahner Lectures
Learn more about the Zahner Conservation Lecture series.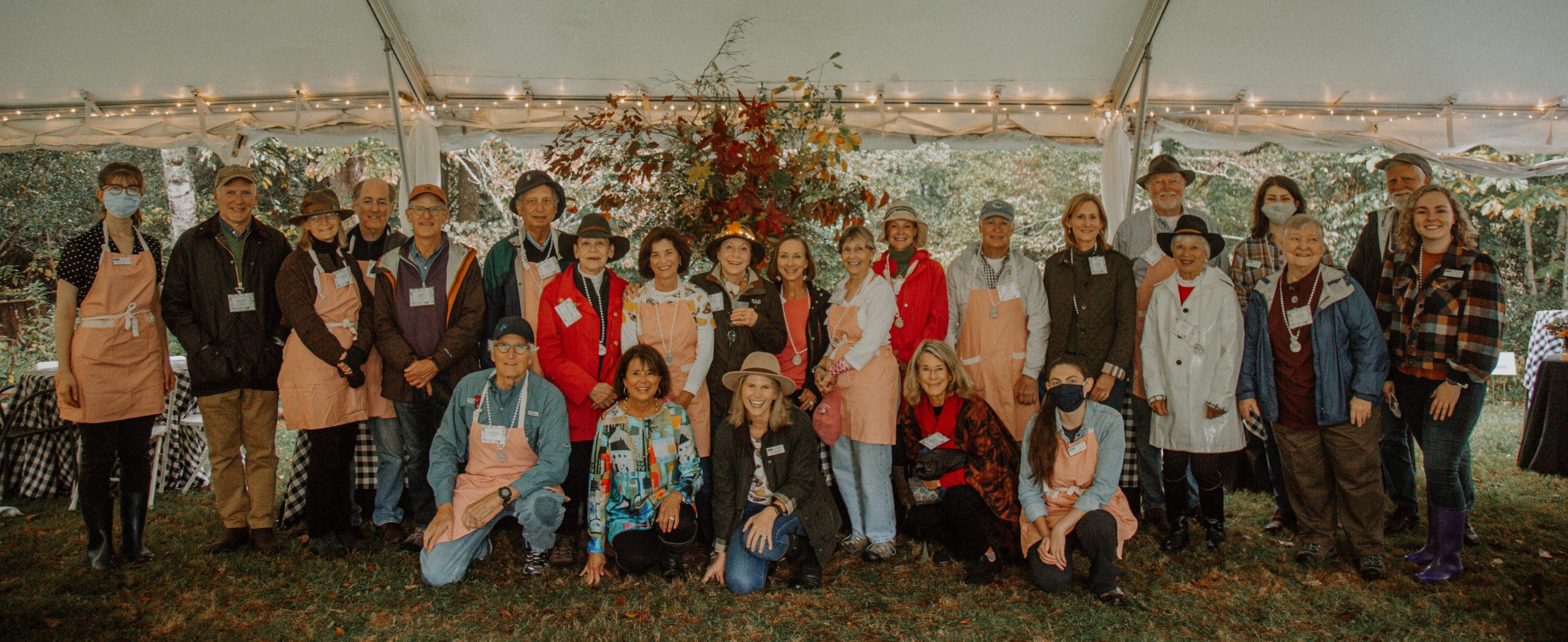 Lisa Armstrong
Linda Barlow
William Clarkson –  VP
James Costa (ex officio)
Lisa Dailey
Monte Gaillard
Lindy Harrison
Tom Holmes
Cathy Jones
James Landon
Frank Langford
Drew Lanham
Paul Manos (ex officio)
David Martin – Secretary
Melanie Mauldin
James Milby
John Mitchener – President
Frances Oakley
Amy Patterson – Treasurer
William Reeves
Vernon Skiles- Member at Large
Alex Smith
Carol Stewart
Martha Stibbs
Jennie Stowers – Past-President
Jonnie Swann
Thank you for making an impact!
The work of the Highlands Biological Foundation depends on generous individuals just like you, so we cannot thank you enough for your support!
The Highlands Biological Foundation, Inc. is a registered 501(c)(3), and your gift is 100% tax deductible as allowable by law.