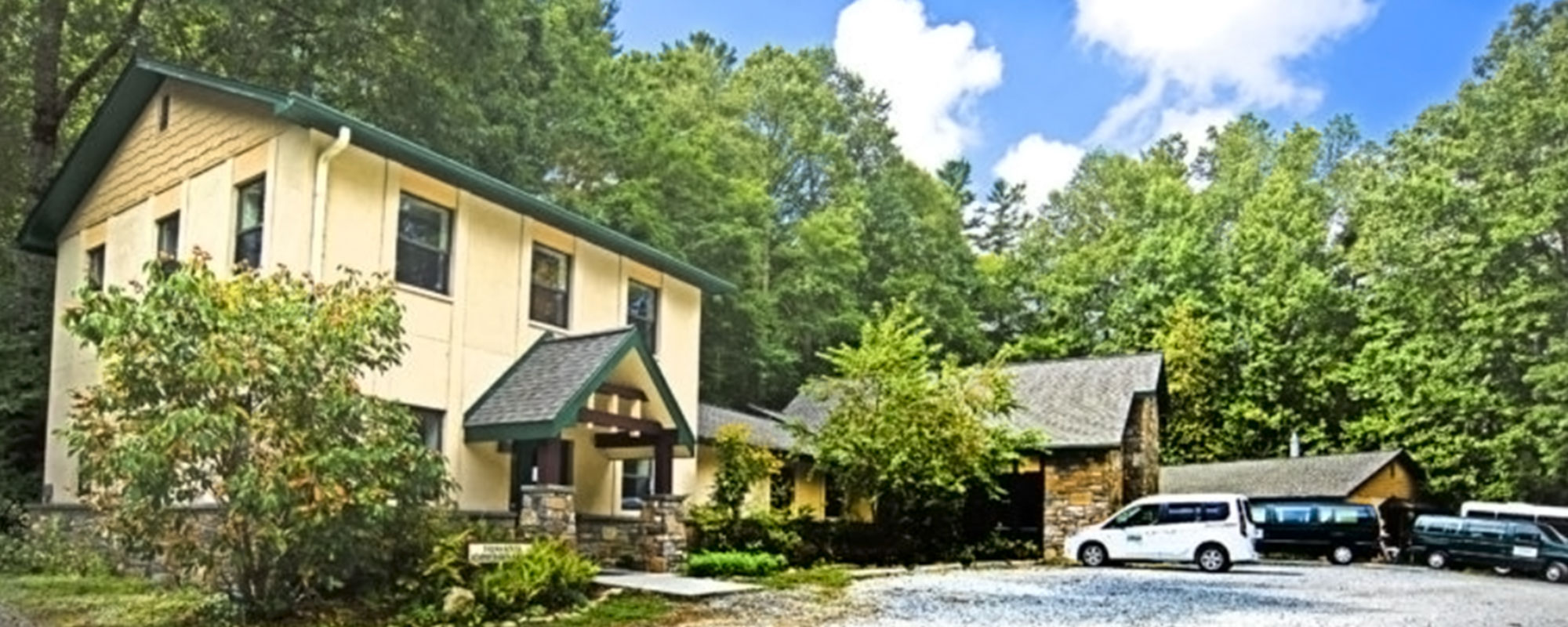 Housing
The Highlands Biological Station (HBS) can house up to fifty-three people in five residences on property.
Most of our housing facilities have a hostel-like atmosphere with bedrooms that sleep three or more people and common living rooms.
The Station does not serve meals, but there are four full kitchens on campus. One is located in the Valentine house, another is located between Howell and Wright which can accommodate up t0 thirty people, suitable for group meals for classes. The other two are located in the Duplex. They are complete with refrigerators, stoves, small appliances, dishes and utensils. Grocery stores and restaurants are located within a half-mile of the Station.
To register to stay click on the button below and fill out the required information. Once that is completed someone from our office will give you the required permissions for you to book your reservation. If you run into any issues you can call the office at 828.526.2602 or email Jason at jlove@wcu.edu.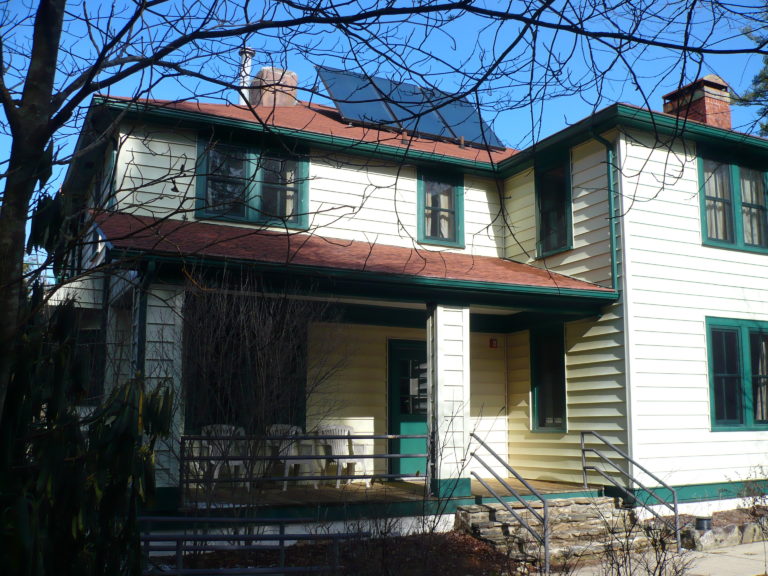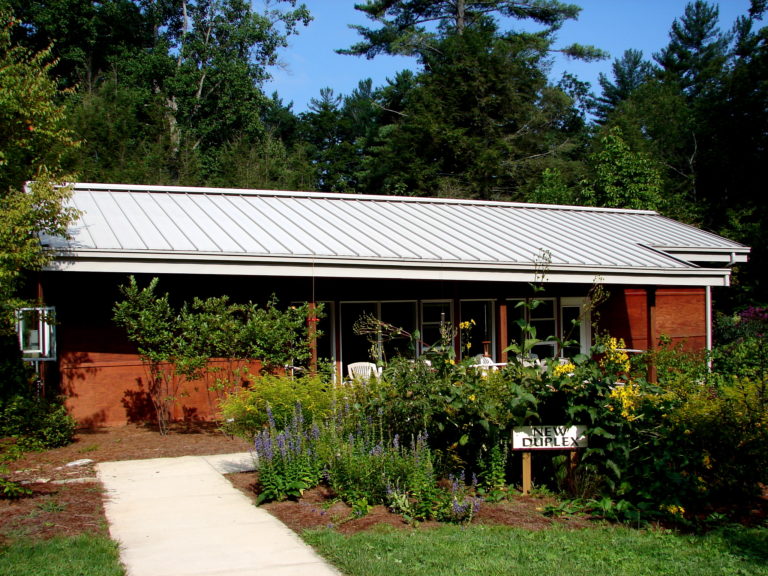 Valentine House is a historic two-story wood-frame building with six bedrooms, three bathrooms, a living room, a fully equipped kitchen, a dining room, breakfast nook, and a laundry/utility room.  Formerly a private residence, it can accommodate 12 people, with two to three single beds per room and shared bath.
$30 per night (per person)
Howell Cottage is a one-story building divided into four bedrooms, two bathrooms, and a living room. Completely renovated in 2018-2019, it can accommodate 17 people and has been completely updated including new bathrooms, heat and air. Howell Cottage residents utilize the adjacent Cottages Dining Room for meals.
$30 per night (per person)
Wright and Deacon Cottages are one-story buildings, each with two bedrooms and a bathroom.  They, along with the Howell residence were recently renovated to include new bathrooms, heating, and air. Residents of Wright and Deacon utilize the adjacent Cottages Dining Room for meals.
$30 per night (per person)
Built in 2003, The Duplex is a modern facility consisting of two adjacent apartments sleeping up to four persons each. Each has a kitchen, living room, bath, and two bedrooms with two beds. HBS faculty and senior researchers are give priority for these residences.
$40 per night (per person)
Additional Information
Beds:  The Station does not provide linens. You are advised to bring your own twin-sized linens (fitted sheet, sheet, duvet or blankets, pillow, and towel).  Pillows are available but you may want to bring your own.
Kitchen:  You are welcome to help yourself to our fully equipped kitchen facilities, but please utilize the kitchen/dining associated with your assigned residence. Please mark all of your food items with your name and the date of your departure as any unmarked items will be thrown out. Upon your departure please take all of your items (food and otherwise) with you, unless you make arrangements with someone else to assume ownership/responsibility.
Cleaning:  Our facilities have a lot of character, that's part of the experience of staying at a field station. We keep the dorms clean but also have to keep costs low. Our cleaning crew cannot do their job in a messy dorm. Please keep floors and surfaces tidy at all times. Primary responsibility for cleaning falls upon residents. If you leave the residence in worse shape than when you arrived, you may be billed for additional costs of cleaning.
Laundry:  Laundry facilities are in the Weyman building through a separate exterior entrance. Residents must provide their own detergent. Please keep the laundry area clean and empty the lint collector in the dryer. Residents of Valentine and the Duplexes may use the washing machine and dryer in Valentine. Duplex residents should let the residents of Valentine know that they are using the machines.
Phone, Fax & Internet:  The Highlands Biological office phone number is 828.526.2602 and our fax number is 828.526.2797. We have campus-wide free Wi-Fi and residents will need to provide their own computer.
Campus Use: We encourage all residents to take advantage of the Station and its facilities. The Botanical Garden is open seven days a week, we ask that you stay on the trails as there are many rare plants on property. The Outdoor Classroom is also open to the public outside of the reserved times it is used for teaching. The fire pit is available on a first come, first serve basis and residents must clean up after themselves.