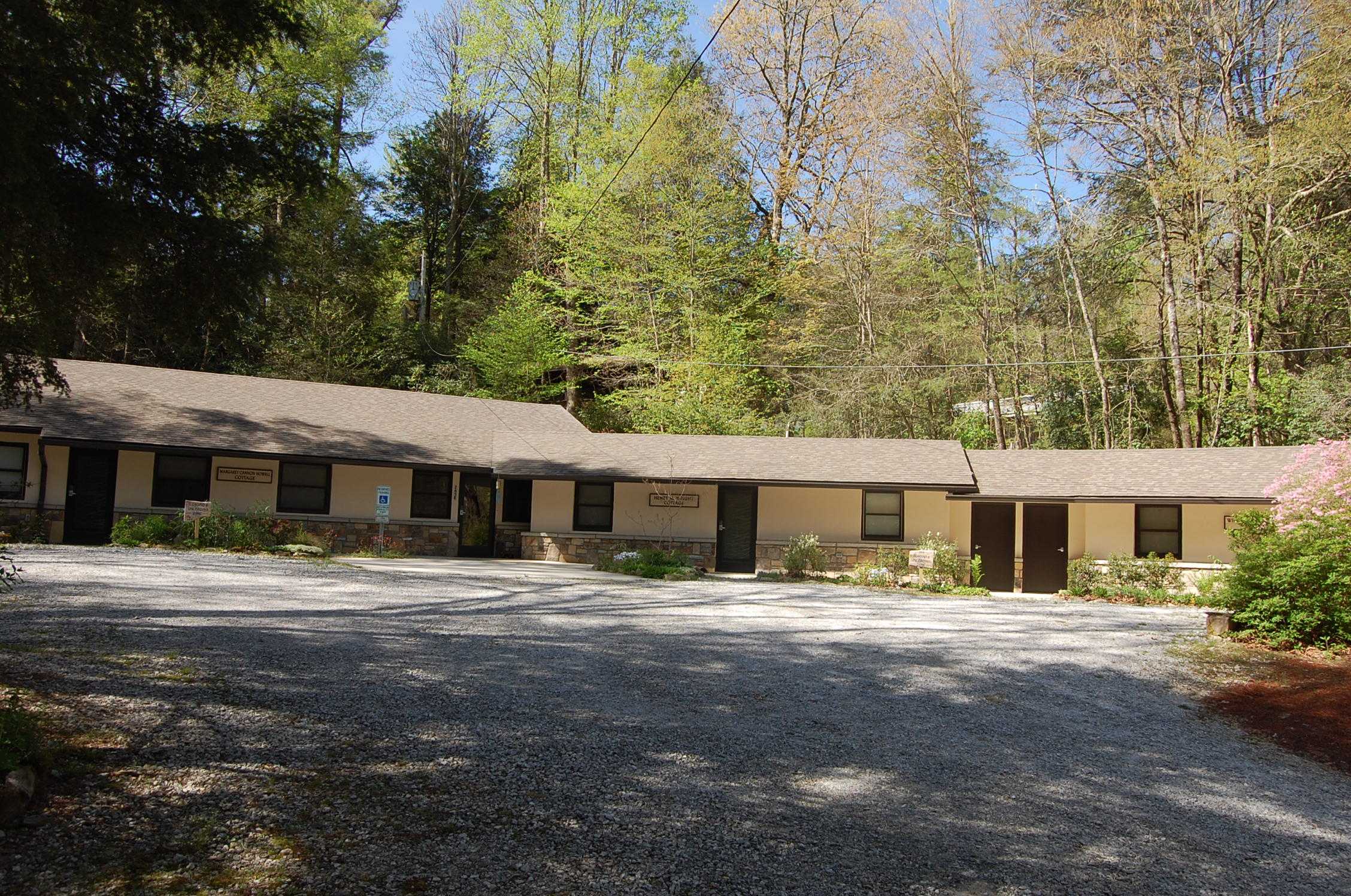 Housing
We can house 53 people in five residences on property.
Most of our residences have a hostel-like atmosphere with bedrooms that sleep three or more people and common living rooms. The Station does not serve meals, but there are four kitchens on campus, complete with refrigerators, stoves, small appliances, dishes, and utensils. Kitchen assignments are based on which residence you are staying in. Grocery stores and restaurants are located within a mile of the Station.
To inquire about staying at HBS, you can email the Program Assistant at wford@wcu.edu. 
           
Additional Information
Beds:  The Station beds are all extra long twins. You will beed to bring xl twin-sized linens (fitted sheet, sheet, blankets, pillow, and towel).
Kitchen:  Please utilize the kitchen/dining associated with your assigned residence. Mark all of your food items with your name and the date of your departure as any unmarked items will be thrown out. Upon your departure please take all of your items (food and otherwise) with you, unless you make arrangements with someone else to assume responsibility.
Cleaning:  Our facilities have a lot of character, which is part of the field station experience. We keep the dorms clean but also have to keep costs low. Please keep floors and surfaces tidy at all times. Primary responsibility for cleaning falls upon residents. If you leave the residence in worse shape than when you arrived, you may be billed for additional costs of cleaning.
Laundry:  Cottage residents are welcome to use the free laundry facilities in the Weyman building but you must provide your own detergent. Please keep the laundry area clean and empty the lint collector in the dryer. Residents of Valentine and the Duplexes may use the washing machine and dryer in Valentine. Duplex residents should let the residents of Valentine know that they are using the machines.
Phone & Internet:  The Highlands Biological office phone number is 828.526.2602. We have campus-wide free Wi-Fi, though residents will need to provide their own computer. Please note that internet and cell reception can be weak or not available in the mountains.
Campus Use: We encourage all residents to take advantage of the Station and its facilities. The Botanical Garden is open seven days a week. The Outdoor Classrooms are are available to the public outside of the reserved times it is used for teaching. The fire pit is available on a first come, first serve basis and residents must provide their own wood for burning and clean up after themselves.
Long-Term Researchers: Researchers that are staying 4+ consecutive weeks may be eligible for a 20% discount off the nightly housing rate. This does not apply for GIA's or those already receiving a discount through another program (such as being associated with the Foundation or a Member Institution). Email the Program Assistant for more info.