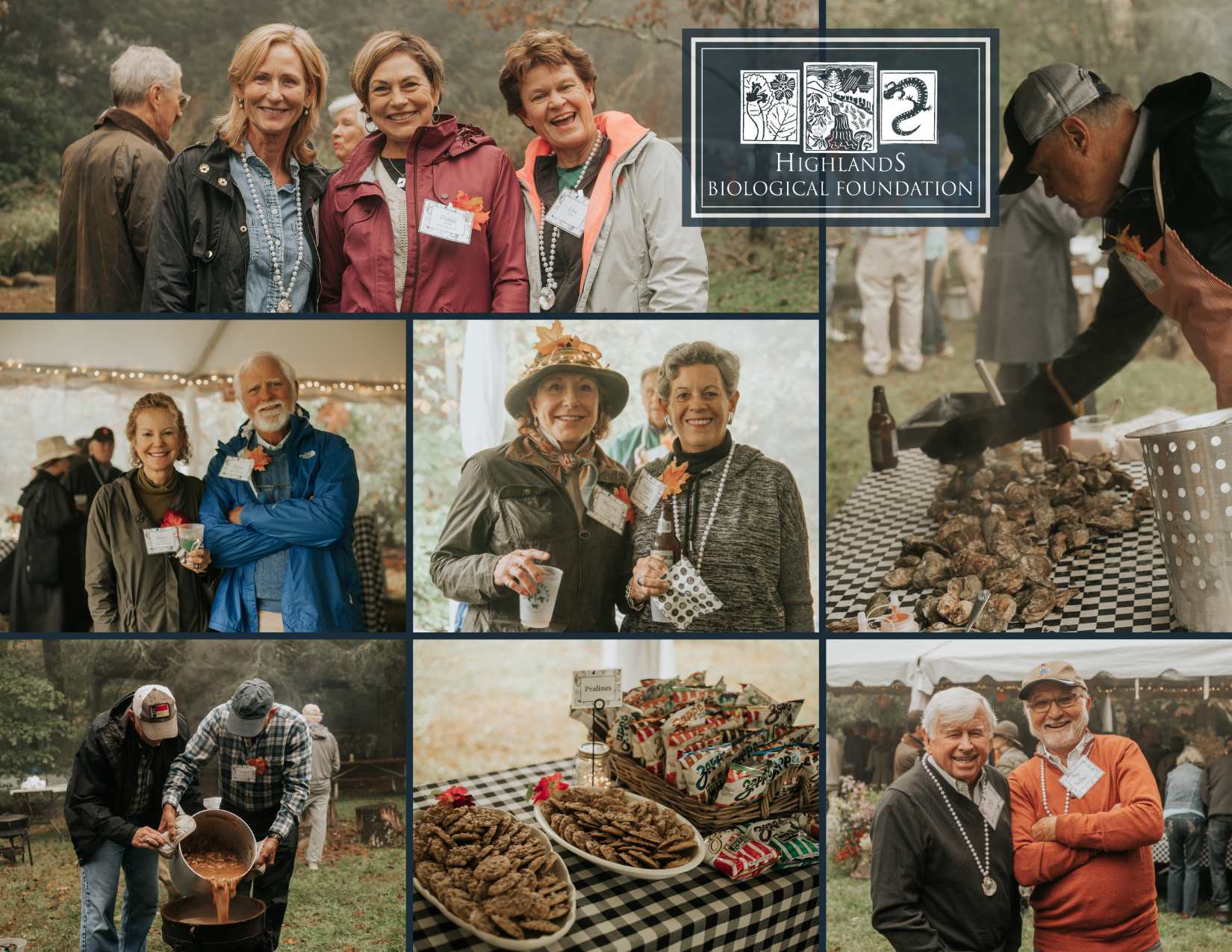 Highlands on the Half-Shell 2021
Sunday, October 3rd
4:00pm 'til dark
Gumbo, Jambalaya, & Oysters, in the Meadow at the Highlands Biological Station, Cajun Casual Attire
Ticket cost: $125
A limited supply of tickets are available, so click HERE to purchase your tickets today!
To benefit the Highlands Biological Foundation
Join us for a Cajun celebration on Sunday, October 3rd , for "Highlands on the Half-Shell" to support the Highlands Biological Foundation, hosted by local residents.  Feast on steamed oysters, gumbo, and jambalaya under a canopy of flame-colored leaves. The Highlands Biological Foundation is a 501(c)(3) non-profit organization that has been providing critical support for the Biological Station and it's three facets:  the Nature Center, Botanical Garden and Biological Laboratory since the Station's founding in 1927.
Hosted By:
Committee Chairs: Martha Stibbs & Jennie Stowers
Lisa & Brad Armstrong
Amy & Cecil Conlee
Kim & Bill Coward
Kim & Rich Daugherty
Mary Todd & Jimmy Davis
Julia & Bill Grumbles
Lindy & Robert Harrison
Diane & Michael Levine
John Mitchener & Heath Massey
Libbo & Gwaltney McCollum
Kathleen & Jim Milby
Nancy & Lyle Nichols
Karen Patterson
Karen & George Powell
Miriam & Vernon Skiles
Kim & Alex Smith
Martha & Hal Stibbs
Jennie Stowers
Jonnie & Jimmy Swann
Keller & Sam Torrey
Kathy & Bestor Ward