VISIT
Come enjoy the wildflowers along our woodland trails, lake, and creek, have a picnic lunch, take one of our tours or workshops, or consider volunteering.
Hours & Admission
Highlands Botanical Garden is open from sunrise to sunset and is free of charge.
Entrances
The Highlands Botanical Garden is accessible from two locations:
1) The Highlands Nature Center (930 Horse Cove Road): From the Nature Center follow the trail behind the building into the Woodland Way. The entrance will be on your right.
2) The Coker Lab (265 N. 6th Street): From the Admin Building follow the gravel road towards the Nature Center. The entrance will be on your left.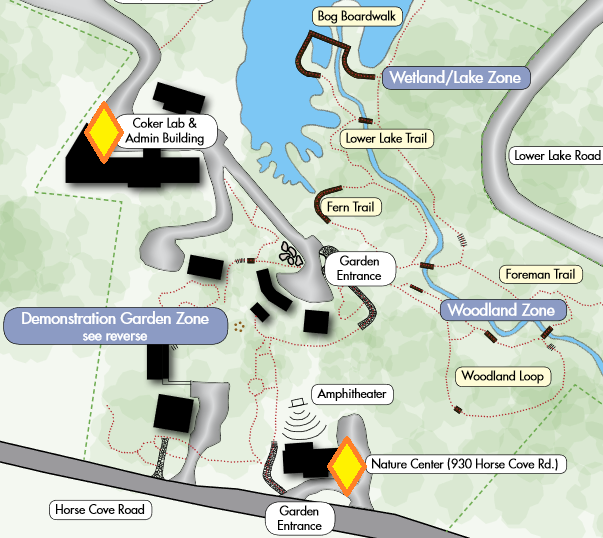 Free parking is available at both entrances.
We have great common spaces for picnics – check them out here.   
Garden Guidelines
All pets must be properly leashed and cleaned up after.
Stay on marked trails to protect the plants.
Do not pick or remove plant material.
Do not leave trash on the Station grounds.
Please watch for uneven terrain, rocks, and roots.
Trails in the Garden
Our botanical garden has a variety of trails and loops to explore.
See below for our trail maps.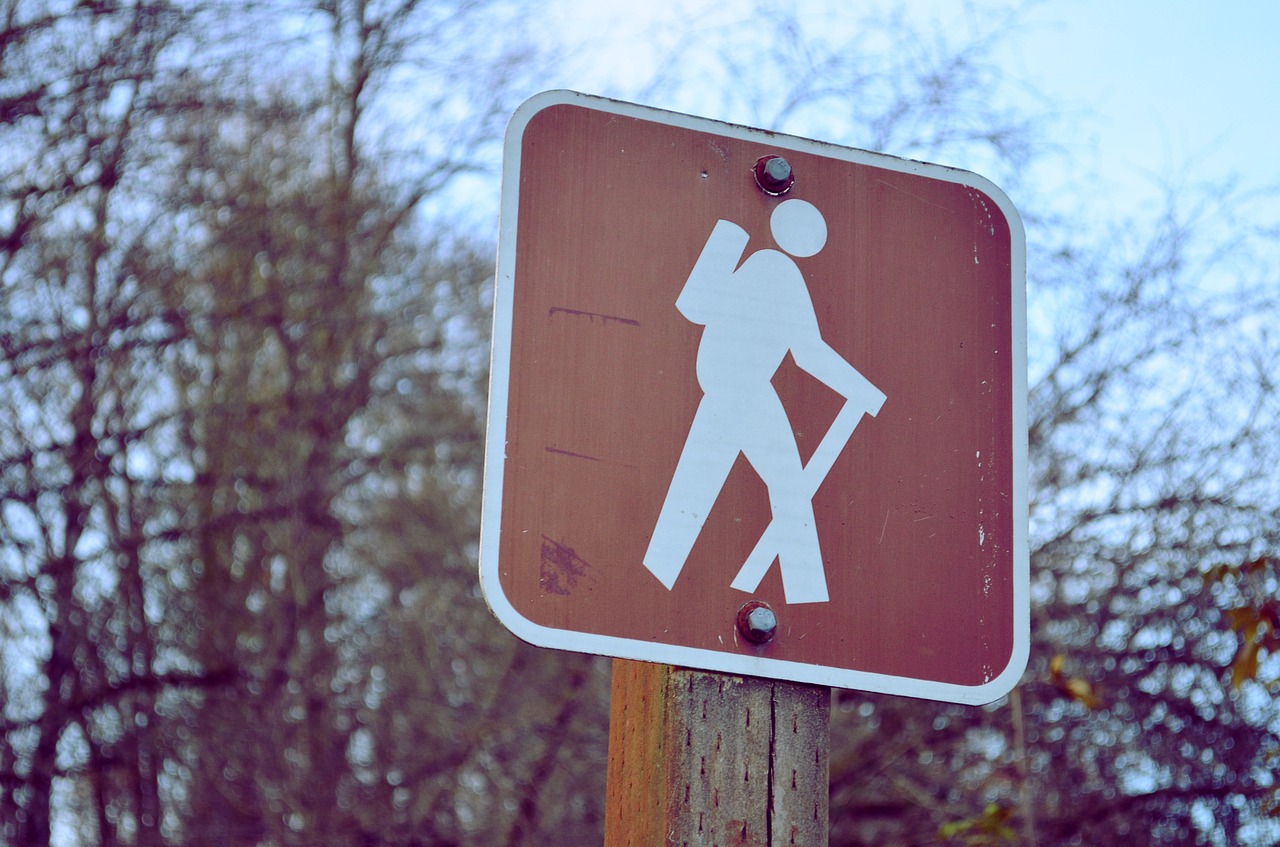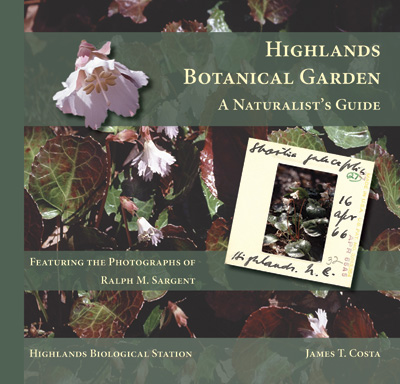 A Naturalist's Guide
Pick up a copy of our book Highlands Botanical Garden: A Naturalist's Guide to make the most of your visits and get to know native plants more intimately: the back story to their names and discovery, pollinators and other partners, medicinal and craft uses, and more!
Featuring the photographs of Ralph M. Sargent, a founder and ardent champion of the Highlands Botanical Garden, A Naturalist's Guide is the first-ever guide to the garden, with maps, historical overview, and profiles of a generous selection of its hundreds of native plants. Not so much identification guide as botanical celebration, this commemorative Botanical Garden volume introduces readers to little-known aspects of our native plants, from the backstory to their names to their ecology and natural history.
This book is a must for the botanically curious and is also a great way to support the Highlands Biological Station and Foundation.
$30.00 plus shipping.
To Purchase: call 828.526,2221 to order or email charlotte@highlandsbiological.org.