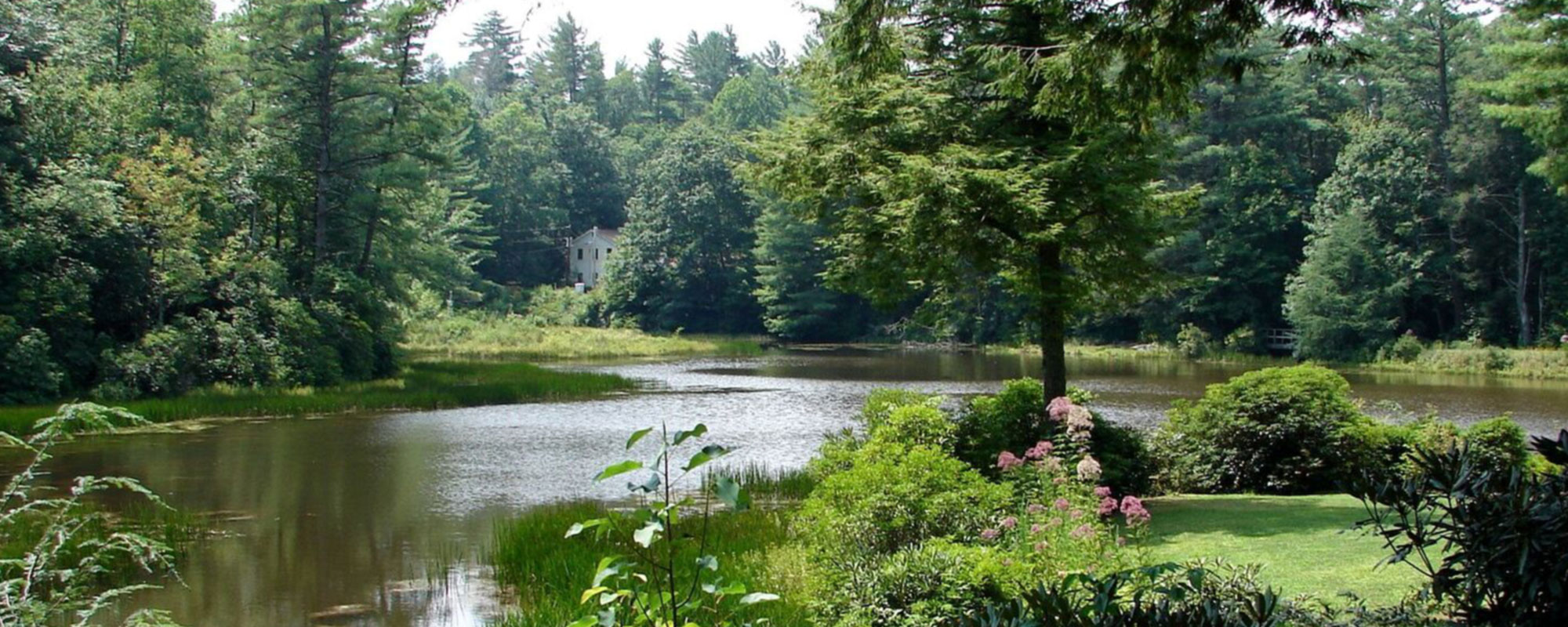 About Us
The Highlands Biological Station (HBS) is a multi-campus center of Western Carolina University. It is made up of the Highlands Nature Center, Laboratory, and Botanical Garden are part of the Station, which is supported in part by the Highlands Biological Foundation. Our mission is: 
To foster research and education focused on the rich natural heritage of the Highlands Plateau, while preserving and celebrating the integrity of the "biological crown of the southern Appalachian Mountains."

Highlands Biological Station realizes its mission of education and research broadly through (1) support of scientific research and graduate training, (2) Station-sponsored field-centered courses and hosting visiting academic groups, and (3) diverse outreach programming for regional K-12 schools and the local community and life-long-learners.
Station Logo
The three panels of the HBS logo symbolize the key facets of the Station.
The Nature Center is represented by the salamander panel, the Botanical Garden is symbolized by Oconee bells, and the research and educational dimensions of the Station and Foundation are represented by the central panel signifying the ecology of the Highlands Plateau.
Housing and Facilities
The Station is a fully-equipped scientific research station that can house up to 40 people and accommodate a wide variety of research needs.
In the William Chambers Coker Laboratory, major renovations have been recently completed, including significant upgrades to the Station's walk-in environmental chambers, research labs, office space, and equipment.
The Richard C. Bruce Biodiversity Laboratory contains a full molecular lab on the second floor that is suitable for DNA/RNA extraction, quantification, PCR, visualization, and cloning in both independent types of research and in a classroom setting. Both laboratory buildings also contain ample classroom and seminar space.