See below for all of our upcoming events & programs!
To be notified of new programs, events, & other special offerings,
sign up for HBF's e-newsletter HERE.
Highlands Nature Center Fall Hours!
Fall Hours (hours vary this season; stay tuned for updates): Wednesday – Saturday: 10 AM – 4 PM
Please note: In October, fall hours will move to Thursday – Saturday: 11 AM – 3 PM
FREE admission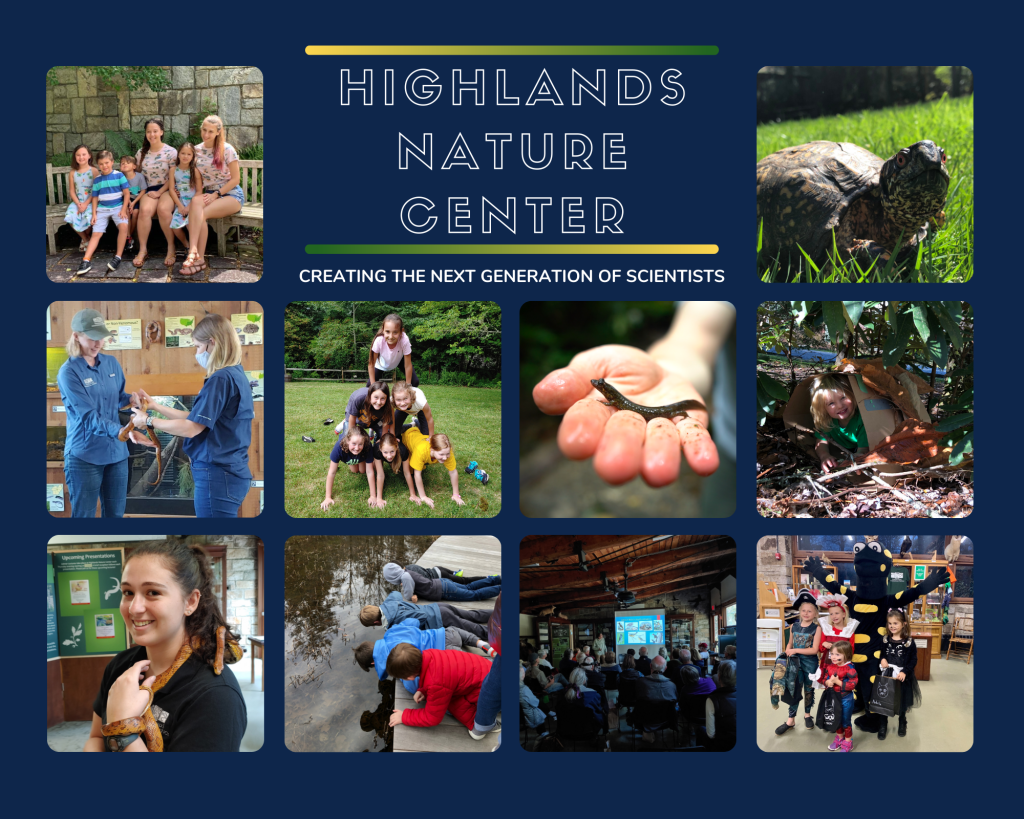 Calling all nature lovers! Plan your visit to the Highlands Nature Center to meet live animals, explore our natural history exhibits, and stroll through the adjacent Highlands Botanical Garden. There's something for all ages and interests.
Early Bird Strolls
Wednesdays in September  |  8 – 9 AM
Meet at HBS's North Campus (111 Lower Lake Road)
FREE  |  No registration necessary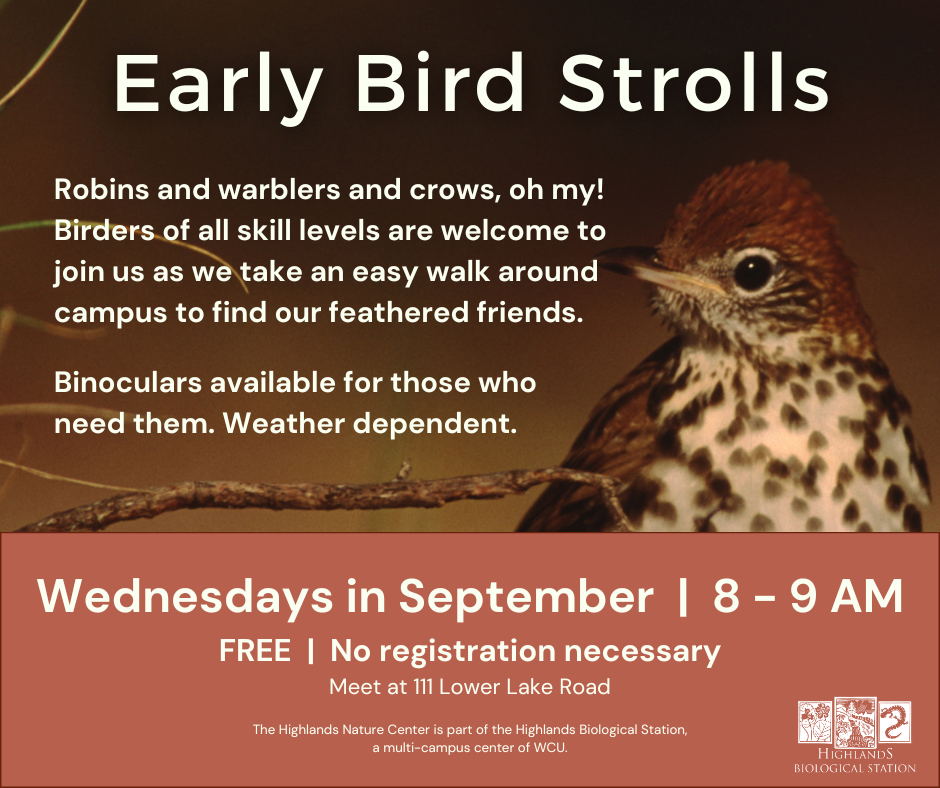 Robins & warblers & crows, oh my! Birders of all skill levels are welcome to join us as we take an easy walk around campus to find our feathered friends. Weather dependent.
Highlands on the Half-Shell
Sunday, October 1st  |  4 Pm 'til dark
At the Highlands Biological Station meadow (888 Horse Cove Road)
$150/person  |  Reserve your tickets HERE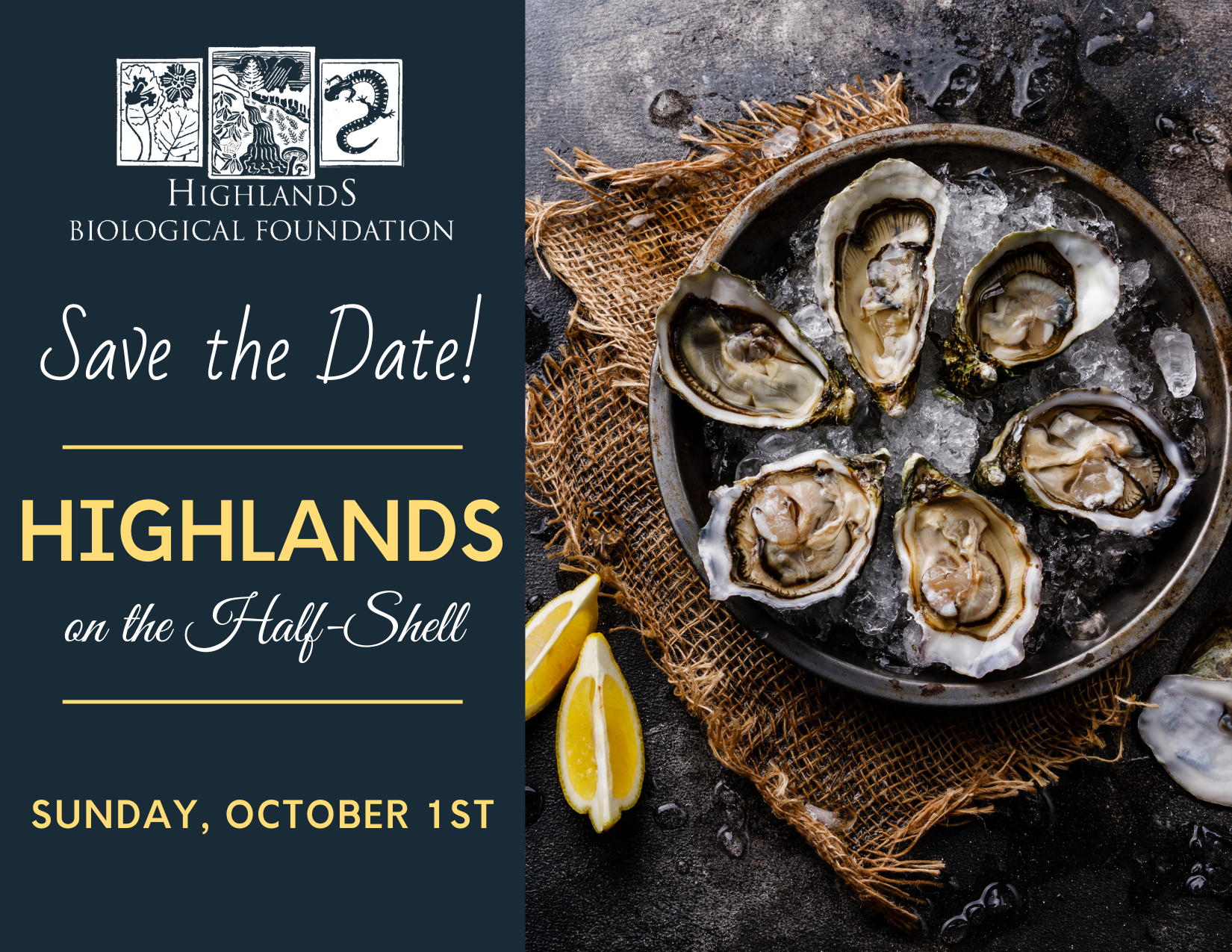 Join the Highlands Biological Foundation for our annual Cajun celebration on Sunday, October 1st, hosted by local residents!  Feast on steamed oysters, gumbo, and jambalaya under a canopy of flame-colored leaves.
This event is to benefit the Highlands Biological Foundation, a 501(c)(3) non-profit organization that is dedicated to stimulating, promoting, and funding biological research and education in the southern Appalachians.
Parking information:
Please note, parking is limited on campus. Parking is available at the following locations.
– Behind & across from Highlands Nature Center (930 Horse Cove Road)
– At HBS/HBF offices (265 N 6th Street)
– Beginning at 4 PM, a shuttle will run from Hudson Library (554 Main Street) to the event.
Autumn Amble Leaf Tours
Fridays & Saturdays in October  |  4 – 5 PM
Meet at Highlands Nature Center (930 Horse Cove Road)
FREE  |  No registration necessary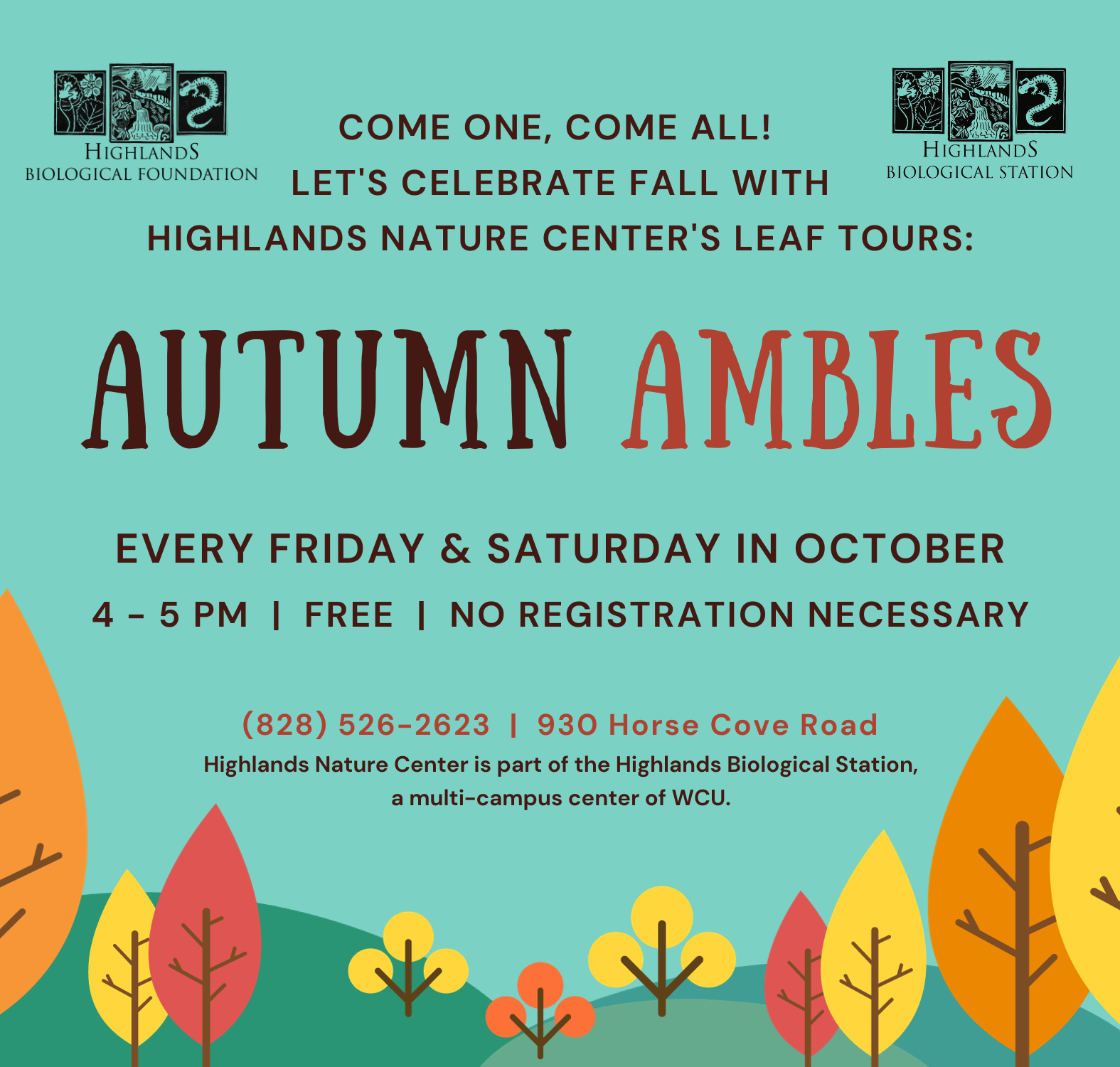 Autumn Amble leaf tours are back, and they're better than ever! As the leaves begin to don their vibrant hues and the crisp autumn air fills the atmosphere, the Highlands Nature Center invites you on an enchanting journey through the beauty of the season.
Every Friday and Saturday in October at 4:00 p.m., join the Nature Center for FREE guided leaf tours open to the public. It's the perfect opportunity to immerse yourself in the breathtaking transformation of nature while exploring the captivating colors of fall foliage.
Weather dependent.
2023 Carpenter Lecture
"Your Brain on Nature: Why Being Outside Makes Us Feel Happier, Healthier, and More Creative"
Featuring author Florence Williams
Wednesday, October 11th at 11 AM
At The Bascom: Center for the Visual Arts (323 Franklin Road, Highlands, NC)
FREE  |  Reception to follow  |  Registration required
This event is FULL, and our waitlist is now full.
We thank you so much for your interest in this event and hope you will stay tuned for more upcoming programming with HBF.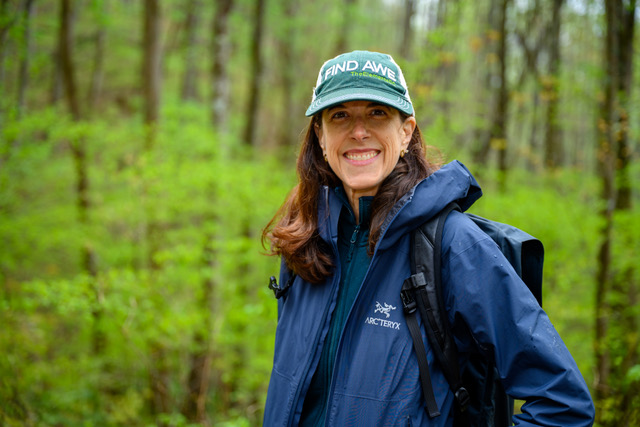 Embark on an enchanting journey into the world of nature to explore the deep connection between the great outdoors and our well-being. This October, join the Highlands Biological Foundation (HBF), in partnership with The Bascom, for their biennial Carpenter Lecture community program. Established in honor of Sonya Carpenter, former director of HBF, the Carpenter Lecture series aims to educate our community about the environment while inspiring stewardship of the natural world.
This year's program will feature acclaimed author Florence Williams as she presents "Your Brain on Nature: Why Being Outside Makes Us Feel Happier, Healthier, and More Creative". Williams, a renowned journalist, author, and podcaster, will grace the stage to present the latest scientific evidence supporting the positive impact of nature on our lives, from cognition to mental health. Drawing on extensive research from around the globe, from Japan to Scotland to Singapore to Utah, Williams will share profound insights into how immersing ourselves in nature can transform our brains and physiologies.
Following the talk, attendees will have the opportunity to engage with Williams during a small reception and book signing. Don't miss the chance to obtain signed copies of her two captivating books, The Nature Fix and Heartbreak: A Personal and Scientific Journey.
Please note that this page does not list our summer courses or workshops. You can view them in our "Calendar" or on the "Courses and Workshops" page.