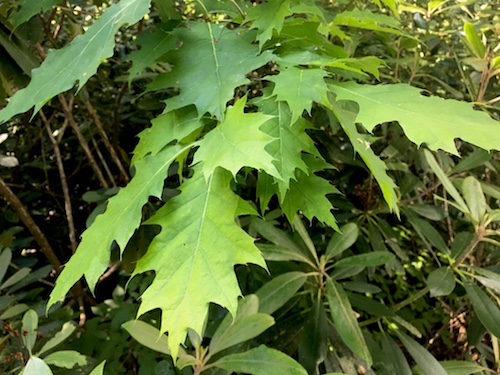 Quercus Circus: The Biodiversity and Value of Oaks
Wednesday August 11, 1:00 PM
Highlands Community Building
869 N. 4th Street, Highlands, NC 28741
Join Dr. Paul Manos of Duke University as he discusses the ecological importance of oaks (genus Quercus) and other native trees you can incorporate into home landscapes and gardens to make your home more eco-friendly.  After the talk please join us at nearby Dixon Woods Park, a Highlands-Cashiers Land Trust property, for native tree ID walk and a primer on Highlands' "Most Unwanted" native plants!
This event is free and open to the public, but please register with the form to your right so we know to expect you. If you're registering for multiple people, please put the names of ALL attendees and ONE email for the group.
This presentation is made possible by the Highlands Coalition for Non-Native Invasive Plant Management. For more information on this group please visit their website.
Quercus Circus Registration Form
Zahner Lecture Series
These lectures feature experts in a wide range of ecological topics. Lectures are held at 6:00 PM between July 15 and Septemeber 9. Please visit our Zahner lecture page for more information and registration info.