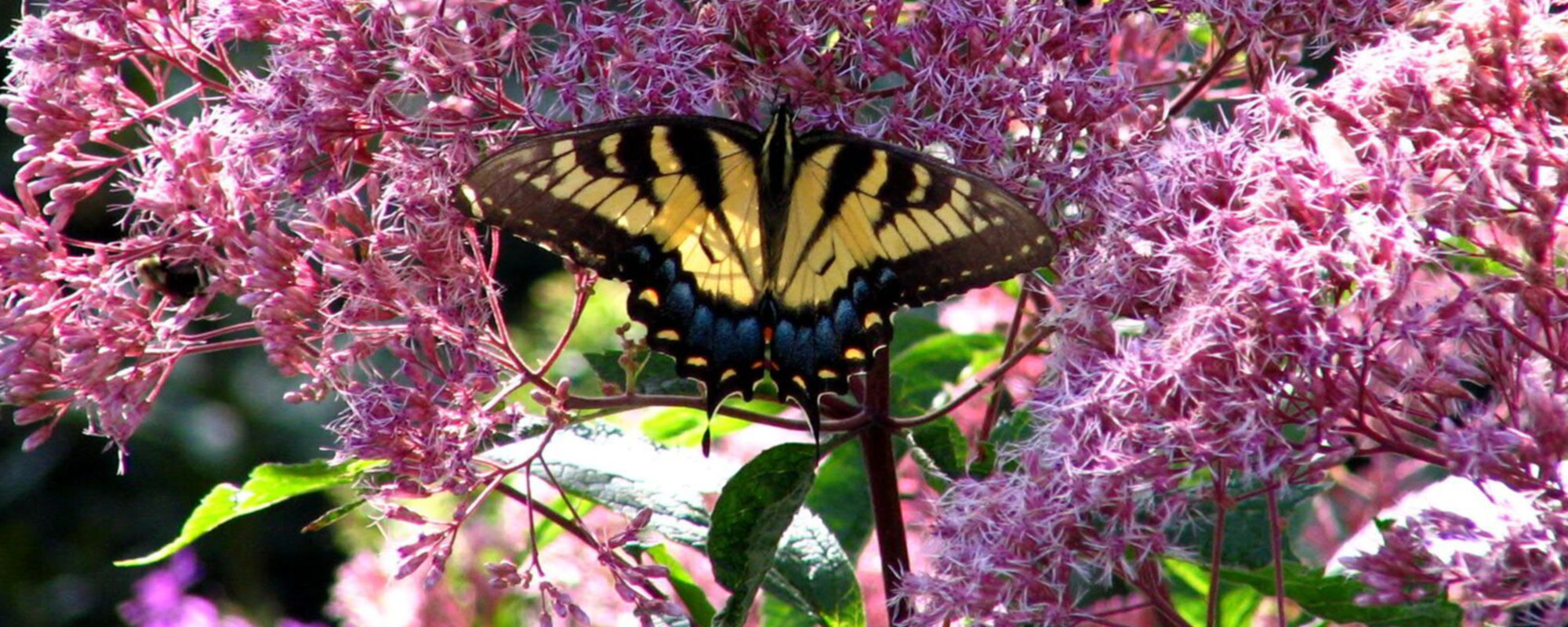 Botanical Gardens
Established in 1962, the Highlands Botanical Garden is a refuge for some of the reigons most diverse plant communities, and a showcase for southern Appalachian flora. Nestled in the plateau of the Highlands, on the land of the Eastern Band of Cherokee's, we offer visitors, researchers, and community members of all ages a chance to view the regions rich heritage through a botanical lens.
Nearly 500 species of mosses, ferns, wildflowers, shrubs, and trees flourish in natural forest, wetlands and old-growth plant communities connected by a series of trails and boardwalks.  Several unique demonstration gardens display collections of Native Azaleas, Plants of the Cherokee, Mosses and Liverworts, Wildflower Meadow, Butterfly-pollinated and Rock Outcrop species.
Visit
Highlands Botanical Garden is open year-round, dawn to dusk, free of charge. Come enjoy the wildflowers along our woodland trails, lake, and creek, have a picnic lunch, take one of our tours or workshops, or consider volunteering.
See more about our trails and get directions here: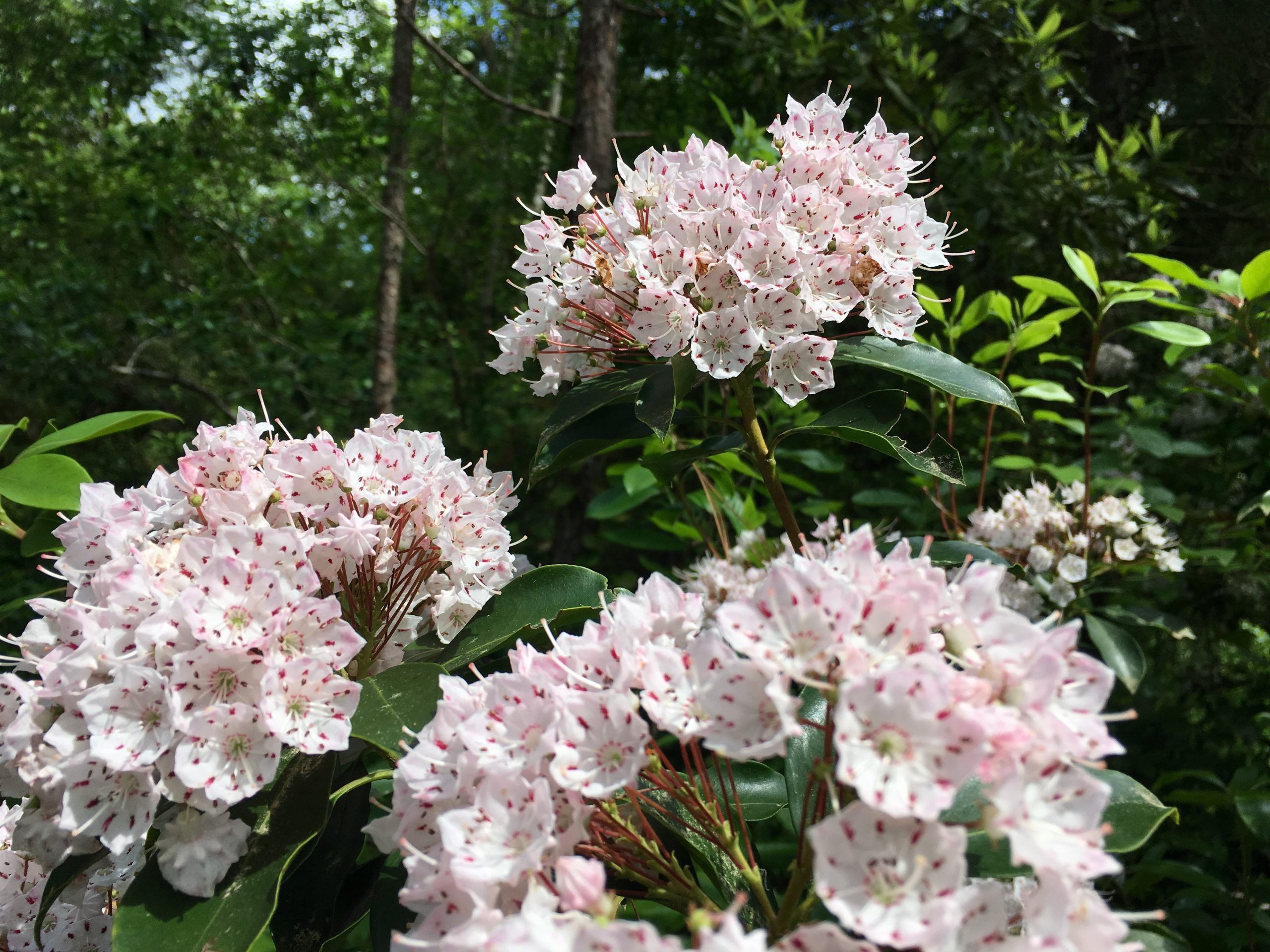 Discover
The Highlands Botanical Garden houses hundreds of native plant species within it's borders.  Click here to learn more about some our highlighted plants.
Resources
Tours During the summer months, learn about the gardens with a themed tour led by our horticulturist.
Classes Explore our offerings for children, students, and adult learners. 
Collections Our Herbaria and Living Collections offer insight into the diversity of the Highlands reigon.
Home Gardening Looking to add native plants to your home landscape? Explore our growing database of plant lists for ideas to implement in your own landscape.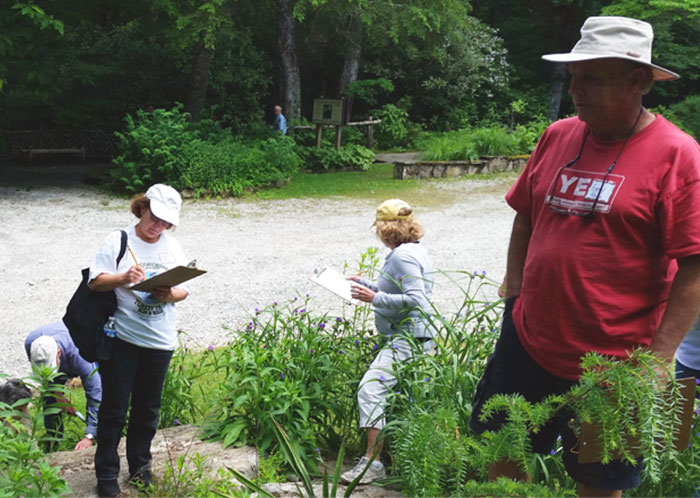 Volunteering in the Garden
Our volunteer program includes diverse opportunities spanning a wide array of interests and abilities. To learn more about volunteering at the Highlands Biological Station, email our Horticulturist.
Native Plant Rescue
The Highlands Botanical Garden is a collaborator with the Land Stewards of the Highlands Plateau, the conservation arm of the Laurel Garden Club.  The mission of the Land Stewards is to promote responsible land stewardship and preservation of native plant species through education and community service.  We are currently in the process of developing new facilities for the propagation of native plants from local sources, as well as participating in rescues of native plants from local development.  Other local collaborators include the Highlands-Cashiers Land Trust and Chattooga Gardens, Ltd.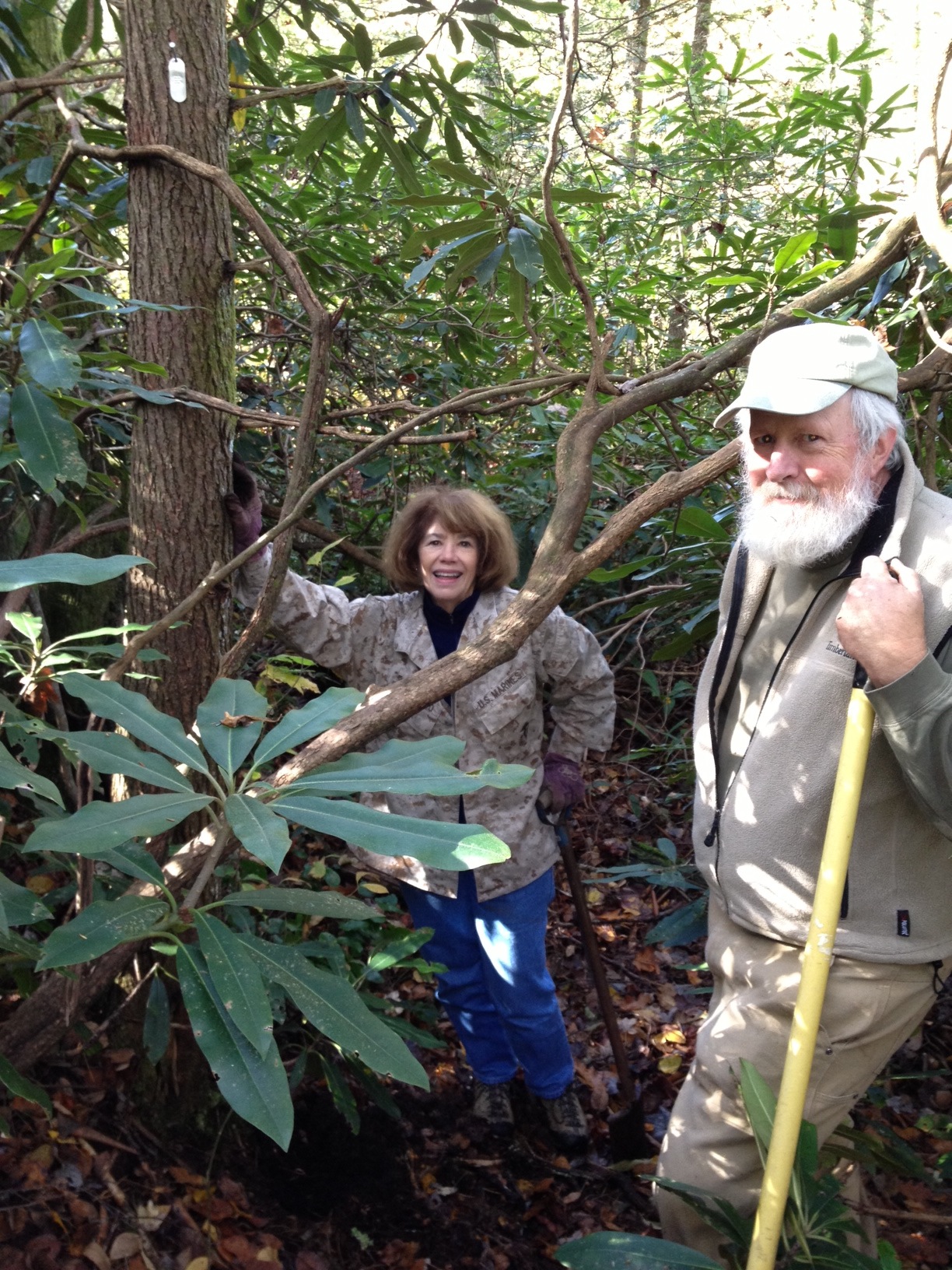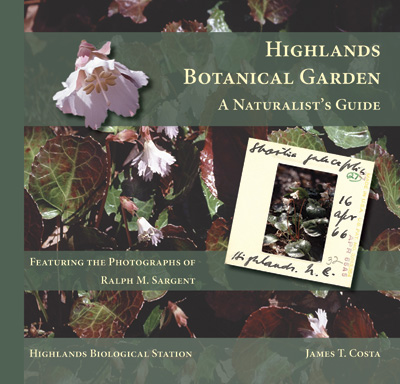 A Naturalist's Guide
Pick up a copy of our book Highlands Botanical Garden: A Naturalist's Guide to make the most of your visits and get to know native plants more intimately: the back story to their names and discovery, pollinators and other partners, medicinal and craft uses, and more!
Featuring the photographs of Ralph M. Sargent, a founder and ardent champion of the Highlands Botanical Garden, A Naturalist's Guide is the first-ever guide to the garden, with maps, historical overview, and profiles of a generous selection of its hundreds of native plants. Not so much identification guide as botanical celebration, this commemorative Botanical Garden volume introduces readers to little-known aspects of our native plants, from the backstory to their names to their ecology and natural history.
This book is a must for the botanically curious and is also a great way to support the Highlands Biological Station and Foundation.
$30.00 plus shipping.
To Purchase: call 828.526,2221 to order or email charlotte@highlandsbiological.org.