HBF Makes Major Investment in Environmental Education
Since 2001, the Highlands Biological Station has served as a field site for UNC-Chapel Hill's Institute for the Environment (IE). The Highlands Field Site (HFS) program (often referred to as the IE program) is an immersive, semester-long opportunity for college students to explore real-world environmental issues through a combination of course work, field trips, group research projects, and internships with local organizations. Throughout the semester, students are immersed in various field experiences, gaining knowledge and skills to prepare for future careers in Environmental Science, Biology, Journalism, Public Health, and more.
In 2021, the Highlands Biological Foundation committed $100,000 of funding to support the new Field Site Director charged with leading this program. This funding marked HBF's largest investment in education yet. After a successful 2021 fall semester, the Foundation has invested yet another $100,000 to this program in 2022! We are committed to seeing this program and its students thrive, and by supporting the Foundation, you contribute to programs such as this – programs that are focused on the future of students AND the environment.
Learn about the most recent cohort of HFS students and their 2022 semester projects below.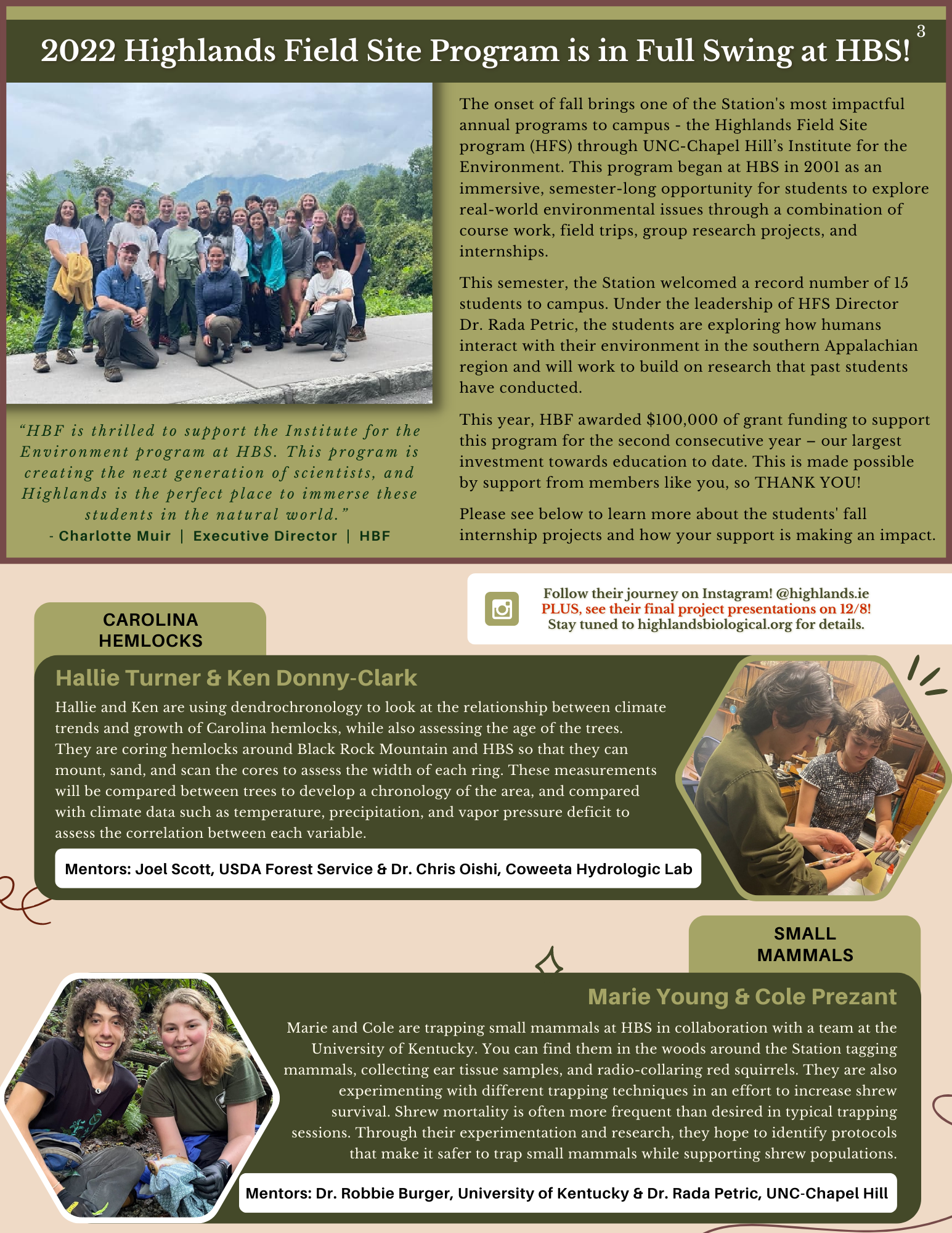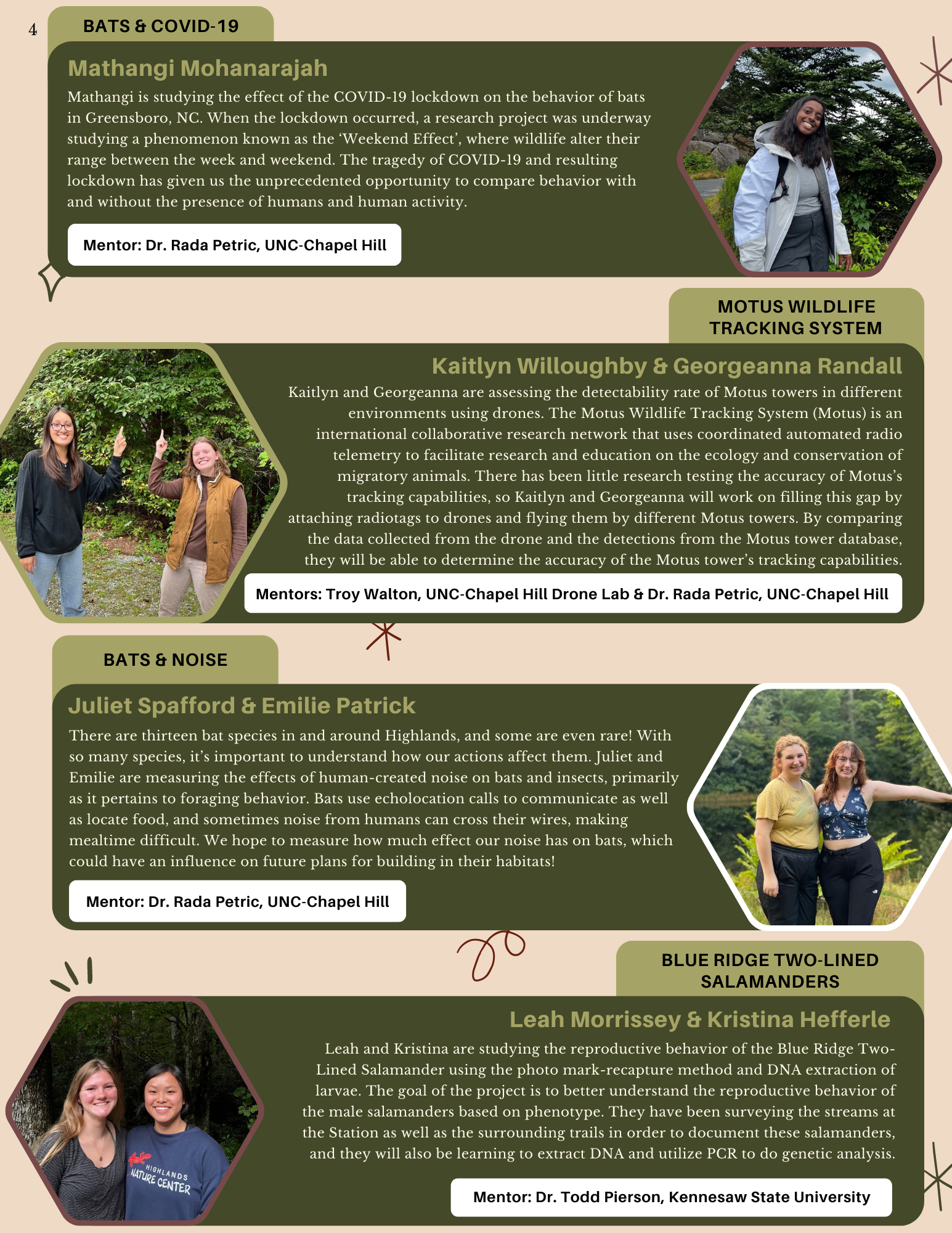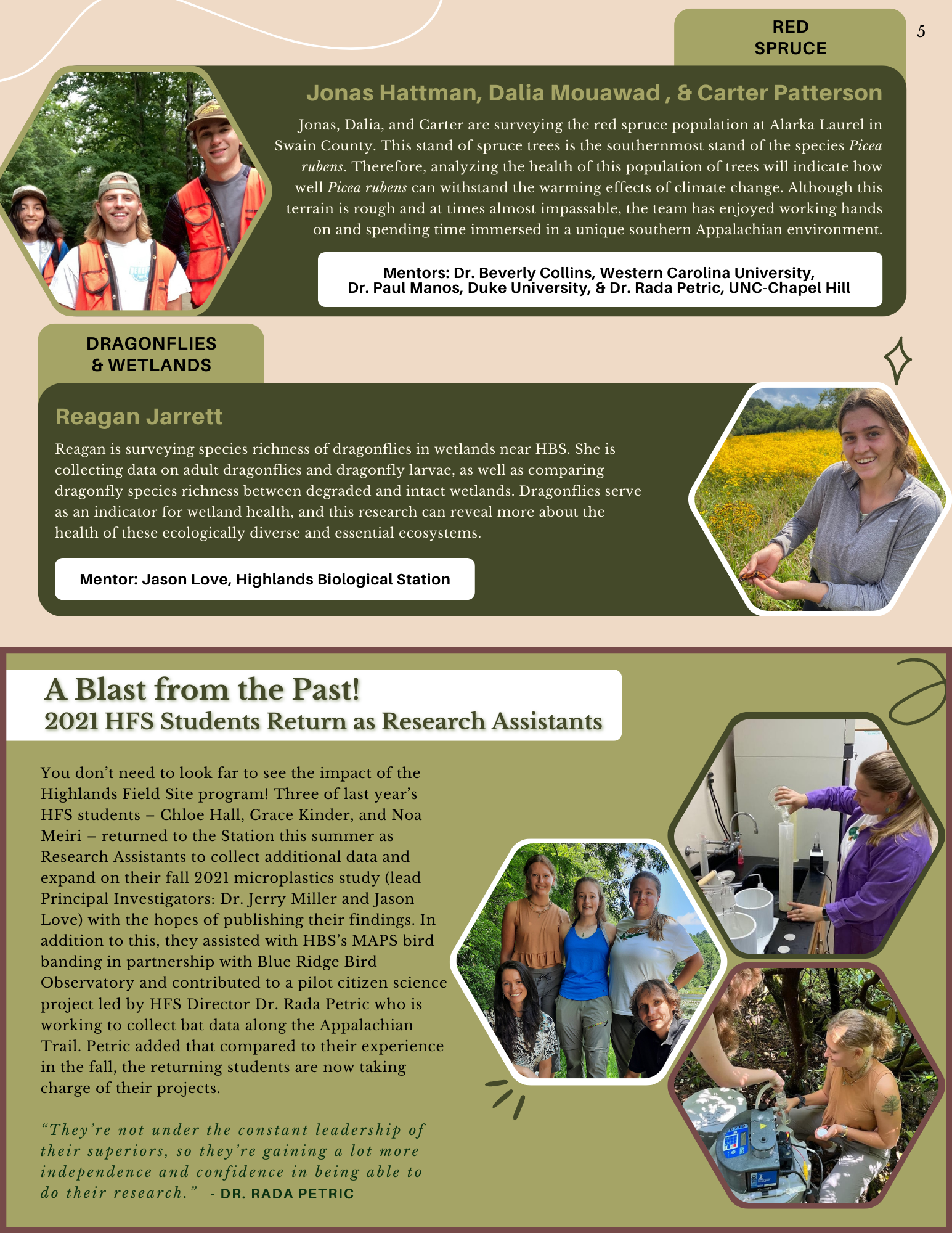 Thank you for making an impact!
The work of the Highlands Biological Foundation depends on generous individuals just like you, so we cannot thank you enough for your support!
The Highlands Biological Foundation, Inc. is a registered 501(c)(3), and your gift is 100% tax deductible as allowable by law.