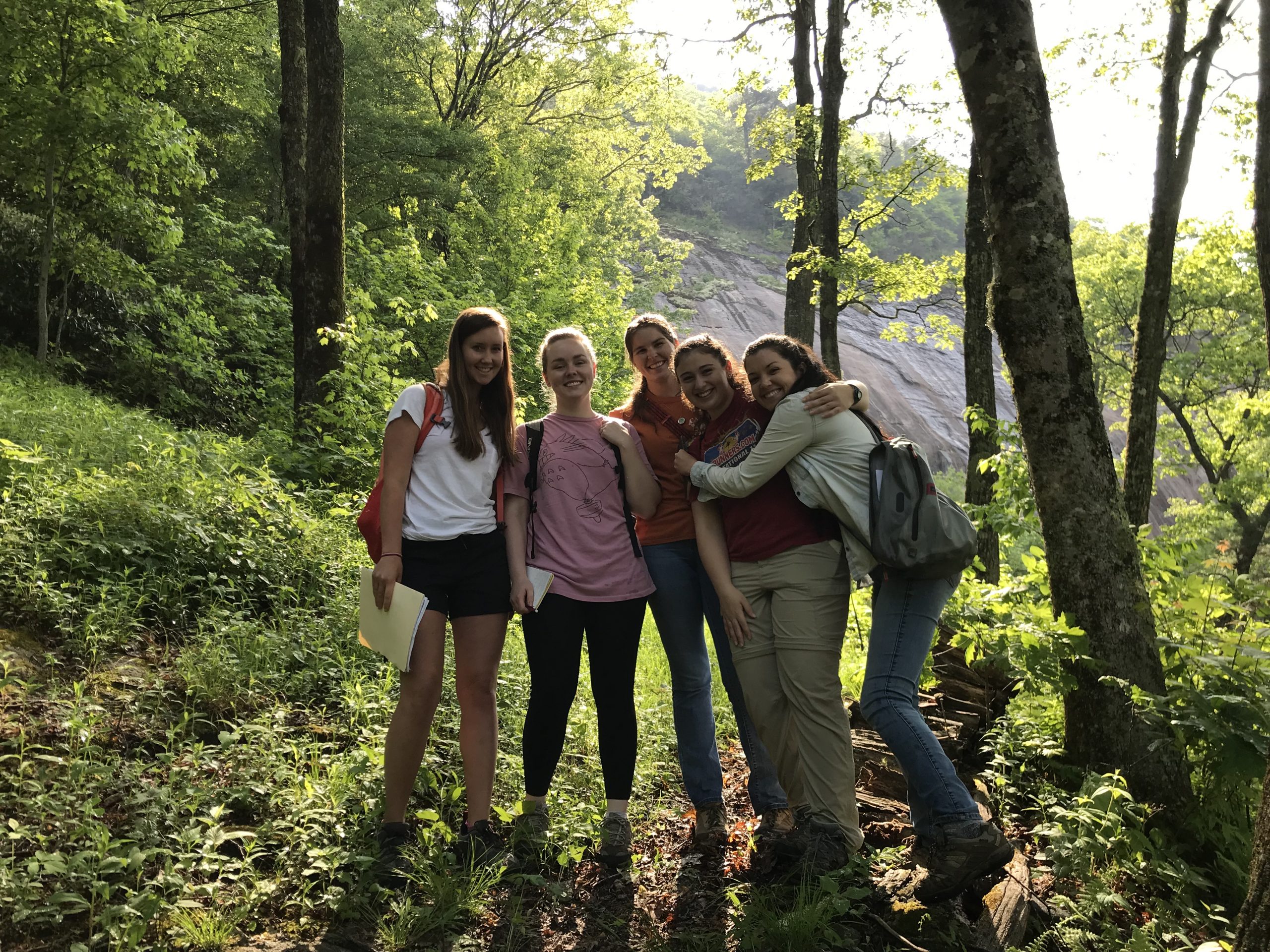 College and Life-long Learners
Highlands Biological Station offers a range of educational programs for adults and college students alike. Below are some of the most popular educational experiences we offer, but it is by no means exhaustive. 
College Students
During the summer, we offer one and two week intensive field courses taught by qualified instructors from all across the country. Most courses will be a combination of lecture, lab, and field experiences, though the ratio will vary depending on the topic. The course schedule is published in mid-late winter, so be sure to check back!
Another unique experience for college students is the UNC-Chapel Hill's Institute for the Environmental fall semester. In this program, students get an immersive experience in ecology, including field experiences, individual research projects, and networking with field professionals.
Finally, we can provide housing, facilities, and programs for visiting college and university classes. Please note that we are restricted by our residential facilities so we may not be able to accommodate larger classes for multiple days.
Life-long Learners
In addition to being able to participate in the college-level courses, we also have less rigorous (but just as educational!) workshops during the summer. These can range from half-day workshops on botany to a week long workshop on the mushrooms of the Southern Appalachians. 
Finally, visit our Upcoming Events page for special programs and events happening at HBS. The Foundation sponsors multiple lecture series, including the summer Zahner Lecture series as well as the spring Climate Conversation Lectures. We are constantly adding new programs so stay tuned to social media and our newsletter for new offerings year round.
Group Tours
Groups are also welcome to schedule private and individualized programs on- and off-site. These will be delivered by one of our highly trained staff members and can cover a wide range of topics, each tailored to your groups' interest and knowledge levels. Email us at hbs@wcu.edu for more information.