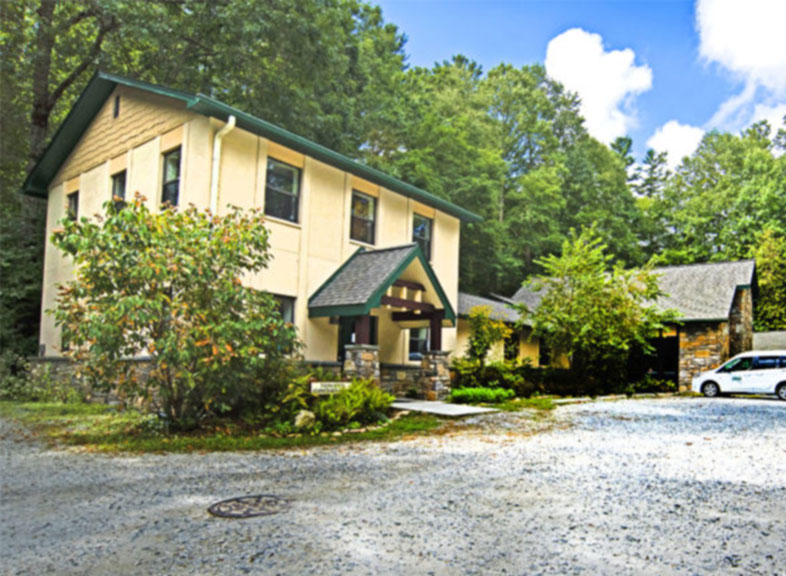 Facilities
William Chambers Coker Laboratory
The Coker Laboratory offers bench space and offices/labs, stockrooms, a herbarium, a library and map collection, and facility for GIS analysis. It's large common-use wet lab includes two walk-in environmental chambers, refrigerators, freezers, drying ovens, fume hoods, incubators, and an autoclave. Other equipment includes balances, pH meters, dissecting microscopes, compound microscopes, and a great variety of smaller field and lab equipment and glassware. An Olympus SZH dissecting microscope is linked to a 40″ HD monitor and is also available.
The Coker Laboratory includes three classrooms and two teaching/wet laboratories of about 400 square feet each.  These rooms are used by visiting groups from colleges and universities in the spring and fall semesters.  During the summer, our courses and workshops have exclusive use of most of these facilities. We also have four offices available for visiting researchers.
The E.E. Reinke Library
The Reinke Library has an extensive reprint file, a collection of books and monographs, and subscriptions to more than 30 journals relevant to the ecology, systematics, evolution, and conservation of those groups of organisms that are well represented in the southern Appalachians. The collection is searchable online through Western Carolina University's Hunter Library.
The Richard C. Bruce Biodiversity Laboratory and Molecular Lab
The first floor functions as a flexible teaching and seminar space. The second floor was updated in 2011 as a modern molecular laboratory and research office.
The Highlands Biological Station's Molecular Laboratory was implemented in 2011 to allow researchers who are conducting–or want to conduct–investigations on the beautiful Highlands Plateau to process their samples on-site. The space is set up for most applications in molecular ecology including DNA/RNA extraction, quantification, PCR, visualization, cloning, and more.
Maintenance Shop and Aquatics Lab
The 1,528 square-foot utility building at the Station houses a well-equipped maintenance shop, which can be used to make simple field equipment, such as experimental enclosures, traps, etc. It also includes an aquatics laboratory, built in the 1990s, which will be undergoing renovation in 2017 thanks to a generous NSF grant.
Publications
The Station's research legacy is manifested in the lengthy record of scientific papers, graduate theses, dissertations and research internship reports stemming from work based at or otherwise facilitated by HBS. 
We are working to build and compile a complete database record of research products, below you will find research products since 2000.