On Site Academic Facilities
Research facilities at the Highlands Biological Station support a wide range of field and laboratory investigations, and excellent field biology instructional support. Discover the research history at HBS here.
To view a list of local field sites, click here.
Please review our current list of research equipment. If you anticipate needing any of the listed equipment let us know when you're making your reservation.
To inquire about availability, email us at hbs@wcu.edu.
William Chambers Coker Laboratory
The W. C. Coker Laboratory, built in 1958 with NSF support, was comprehensively renovated in 2013. Named in honor of distinguished botanist and mycologist William Chambers Coker of UNC-Chapel Hill, who served as the 2nd Director of HBS (1935-1945), this facility is the academic center of HBS. The Coker Lab offers well-equipped research and instructional space, the E. E. Reinke Library, the HBS Herbarium and other collections, and a seminar room.
Each of the Coker rooms are available to reserve for $25/day. Please email us for availability.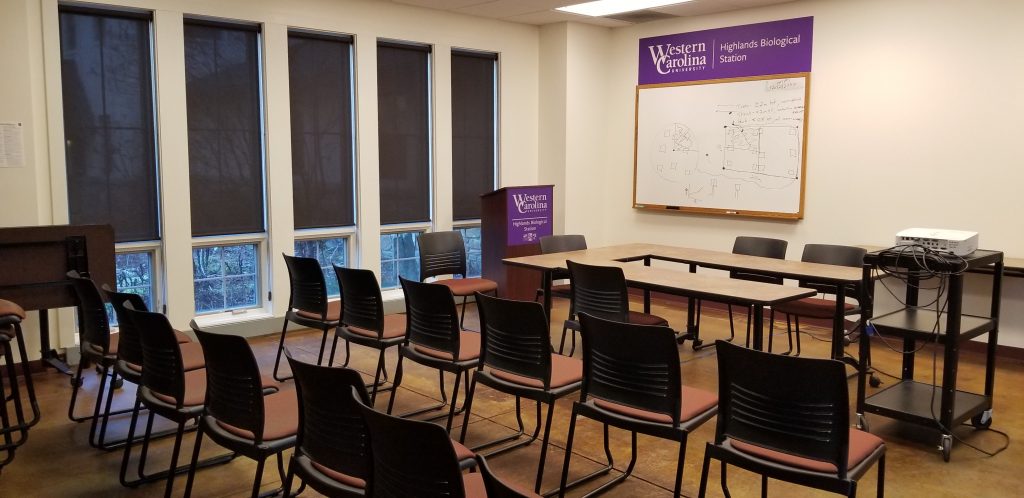 Seminar Room
Seats 20 with tables, up t0 30 without tables
Primary use: lecture-based classes, meetings, and seminars
Equipment: Projector and whiteboard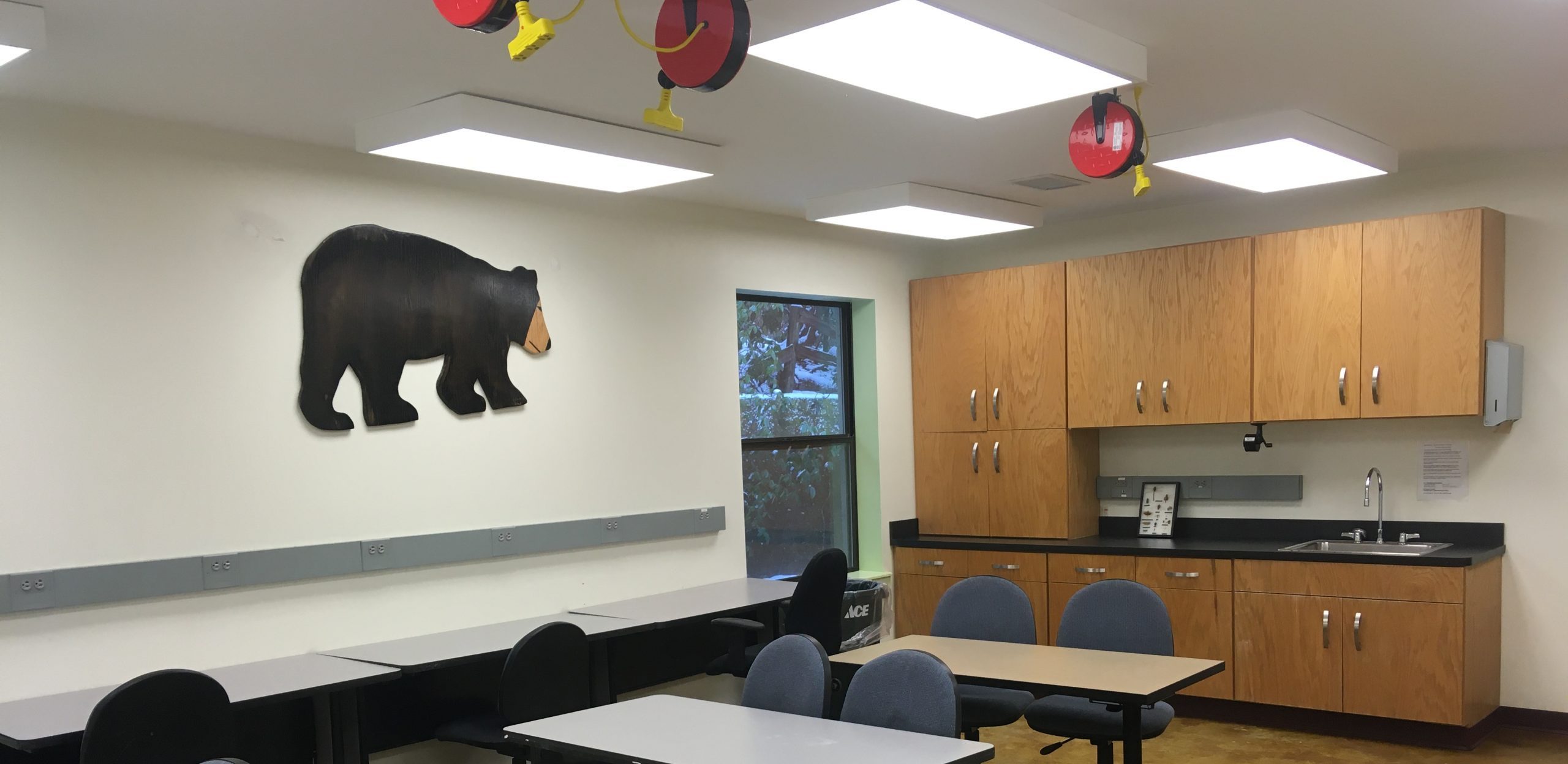 Coker Room 104
Seats 8 for individual labs, 12 for lectures
Primary use: lectures or microscopy labs
Equipment:. Sink, cabinets, pull-down power cords, and whiteboard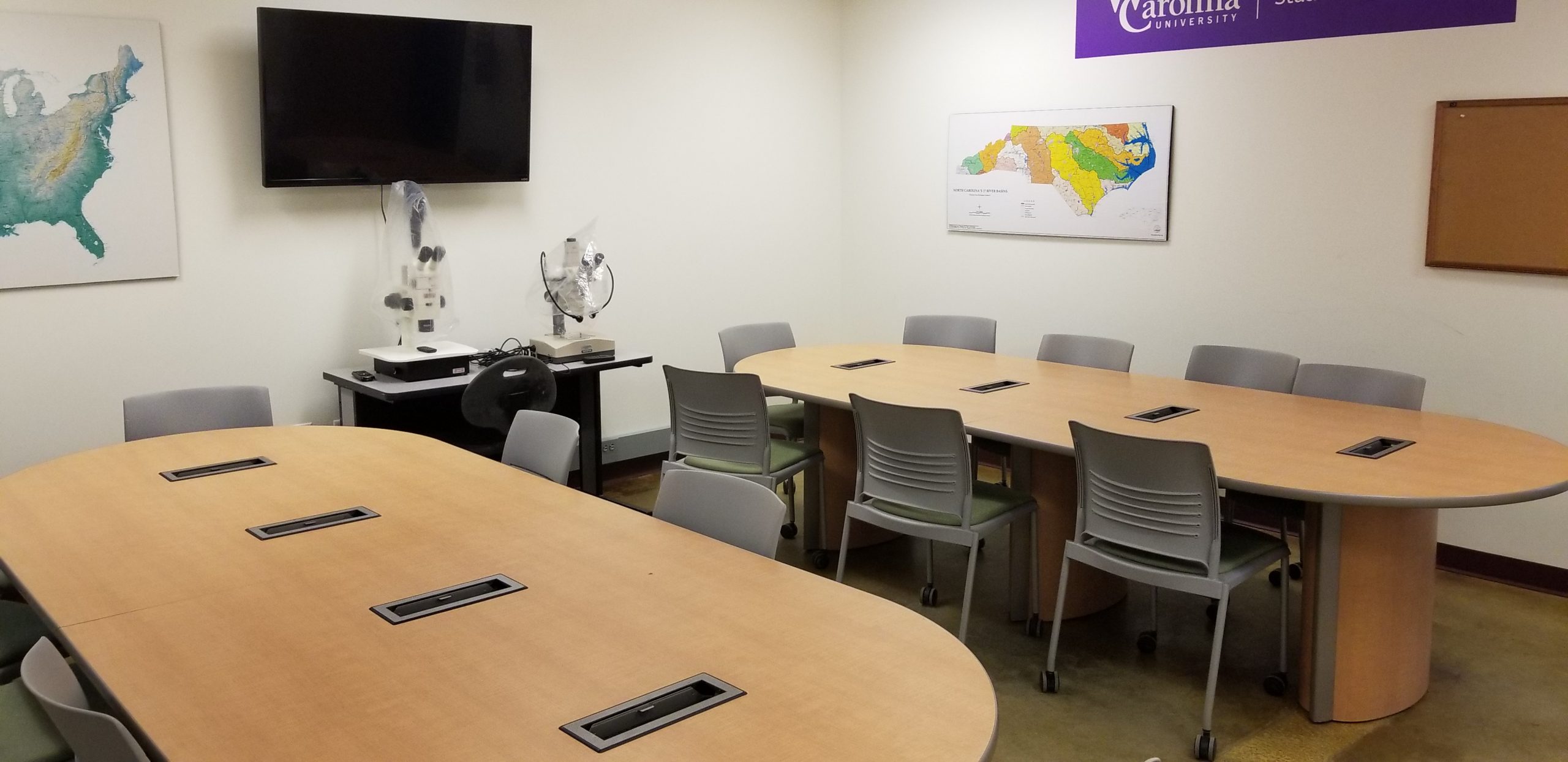 GIS Lab
Seats 10-16
Primary use: lecture-based classes and meetings
Equipment: Projector, whiteboard, 50″ flat screen TV, map collection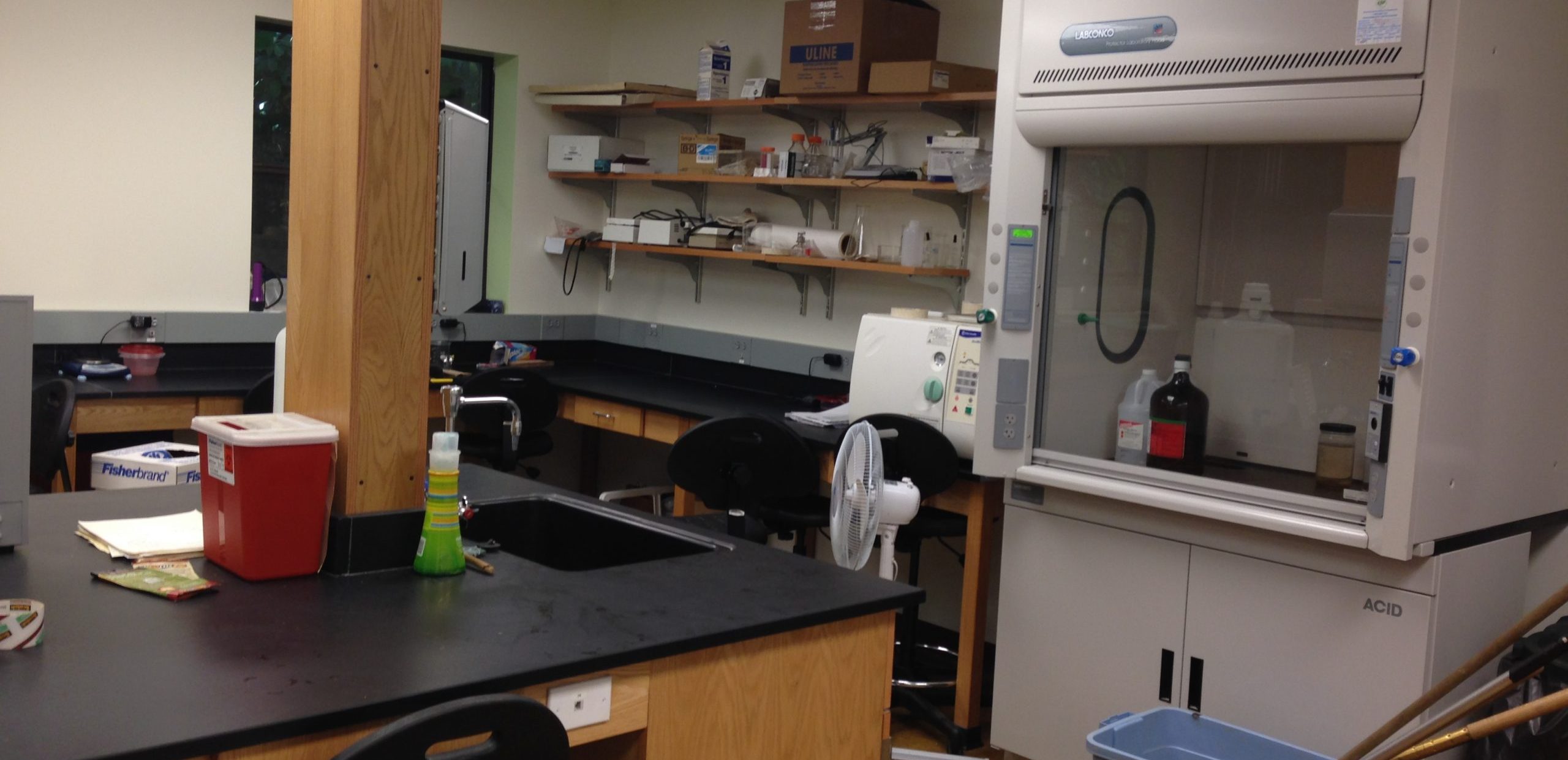 Research Lab
5-6 research stations
Primary use: Small visiting research groups
Equipment: Environmental chamber, DI water filtration system, fume hood, etc.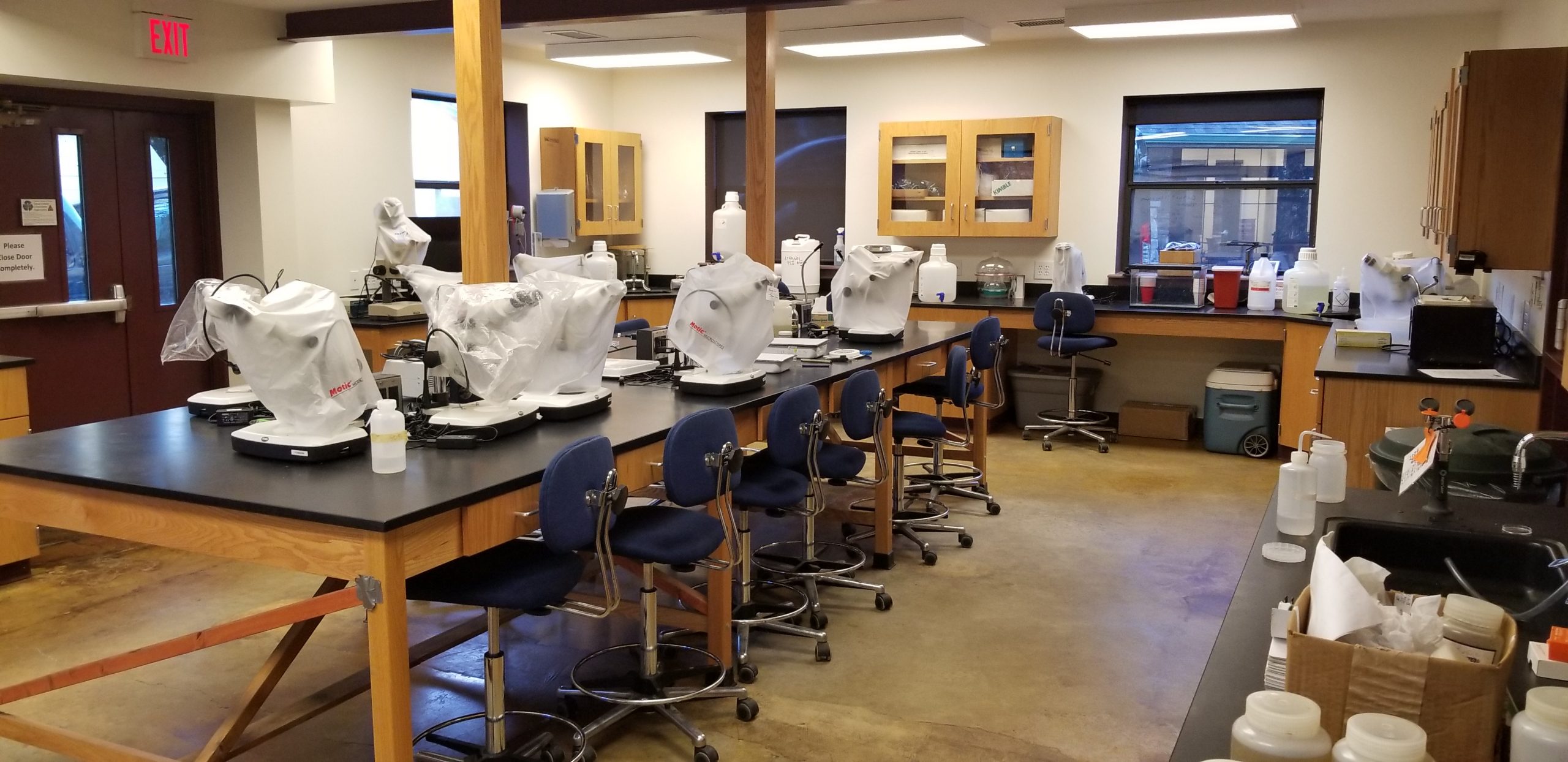 Teaching Lab
12 stations
Primary use: lab-based classes
Equipment: Projector, whiteboard, fume hood, video-microscope system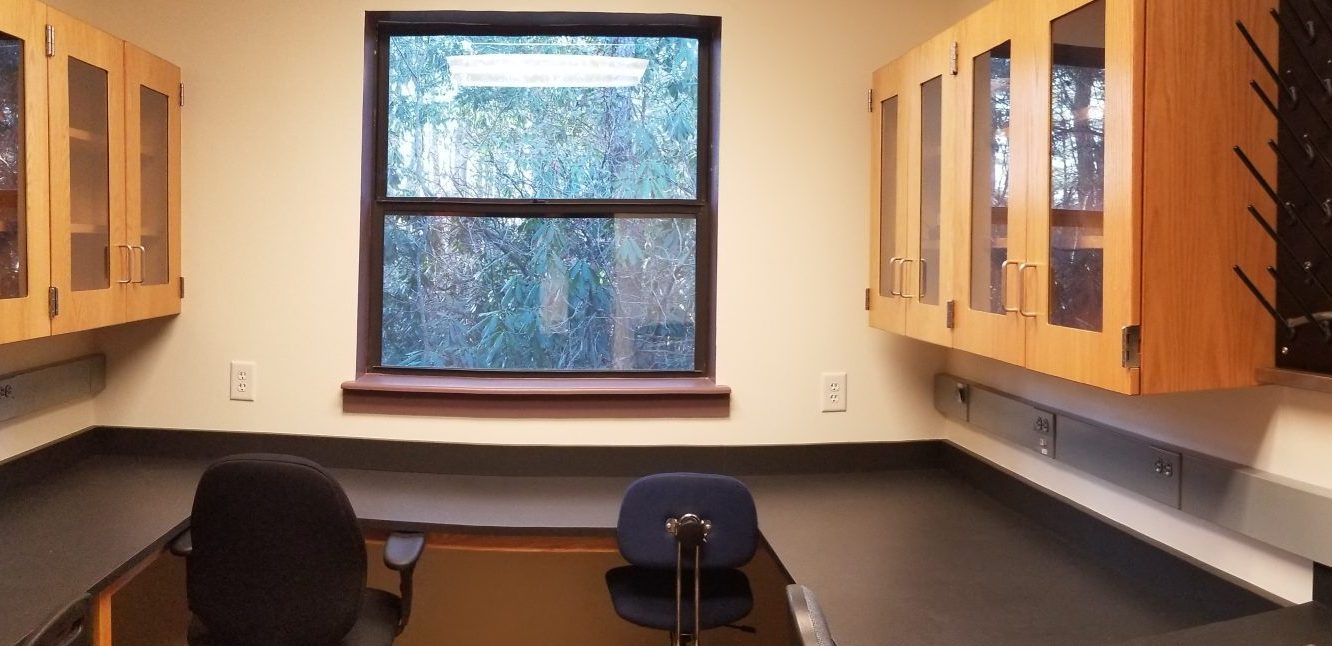 Research Offices
Seats 2-3
Primary use: Semi-private offices for visiting researchers/instructors
Equipment: Cabinets, sink; microscopes by request
Bruce Biodiversity Building
This building was renovated in 2007 with support from NSF. The bottom floor functions primarily as a teaching/general lab space, and has a small kitchenette with a sink, fridge, and microwave. The top floor houses our Treehouse Molecular Lab, a well equipped space for studying multiple aspects of molecular ecology, including DNA/RNA extraction, quantification, PCR, visualization, cloning, and more.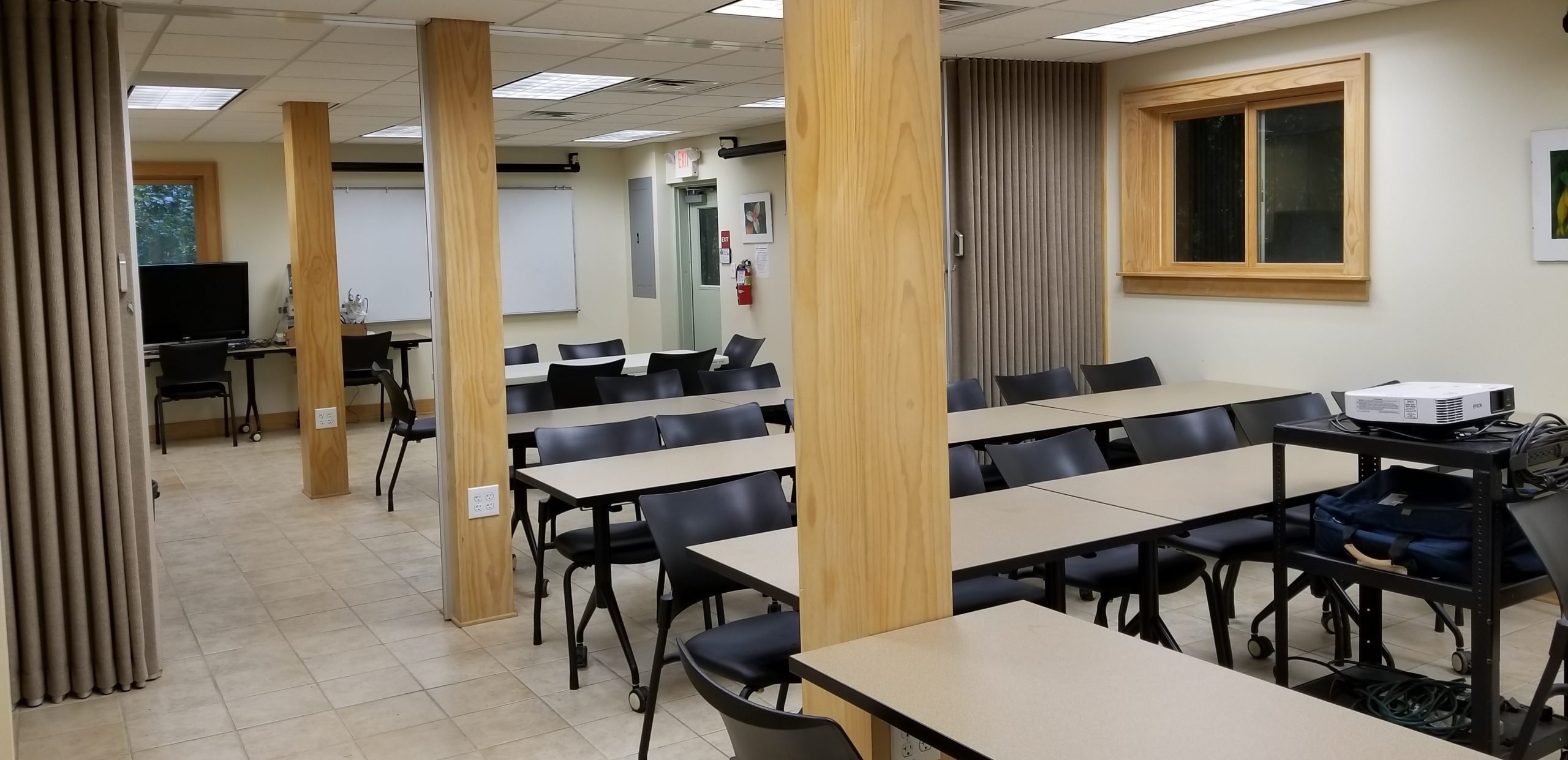 Classroom
Seats 12 for lab classes, up to 20 for lectures
Primary use: lecture-based classes, meetings, seminars, microscopy labs
Equipment: Projector, whiteboard, video-microscope system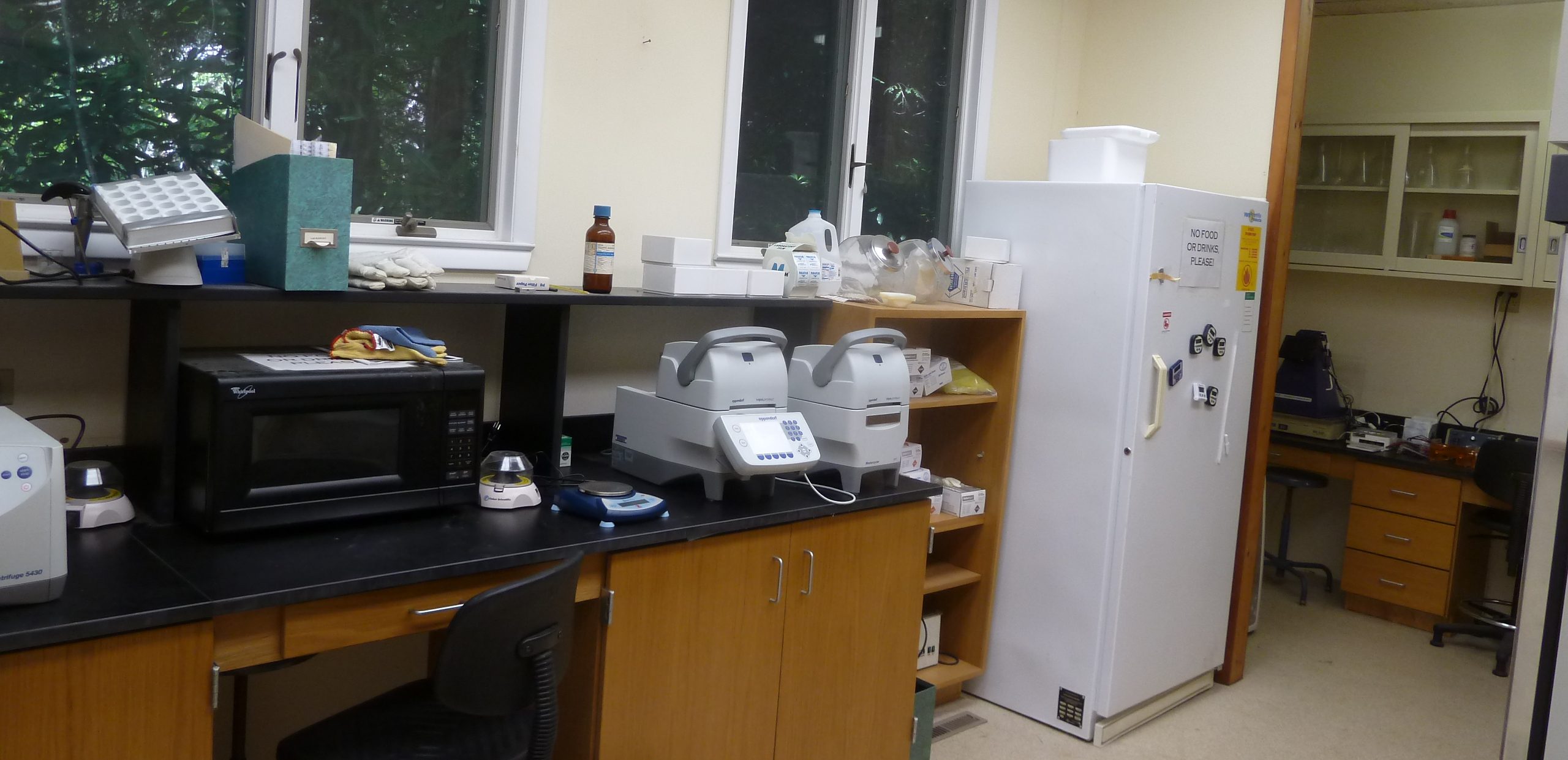 Treehouse Molecular Lab
Seats ~ 8
Primary use: small molecular ecology research groups/classes
Equipment: For questions about specific equipment please email us.
Maintenance Shop and Aquatics Lab
The utility building at HBS houses a well-equipped maintenance and fabrication shop, with a full range of carpentry equipment that may be used for constructing research apparatus such as experimental enclosures, traps, etc.  It also houses the HBS aquatics laboratory, newly renovated and expanded in 2019-2020 with NSF support. Fee for use of the aquatics lab is $20/day.
** Please note that access to the Maintenance Shop will need to be coordinated with our Maintenance Supervisor upon arrival.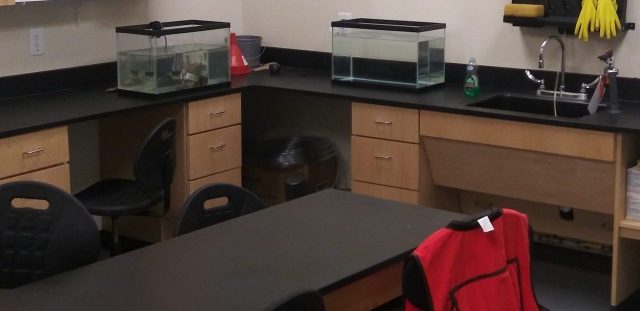 Aquatics Lab
4 stations
Primary use: small aquatic ecology research groups/classes
Equipment: Fridge, sink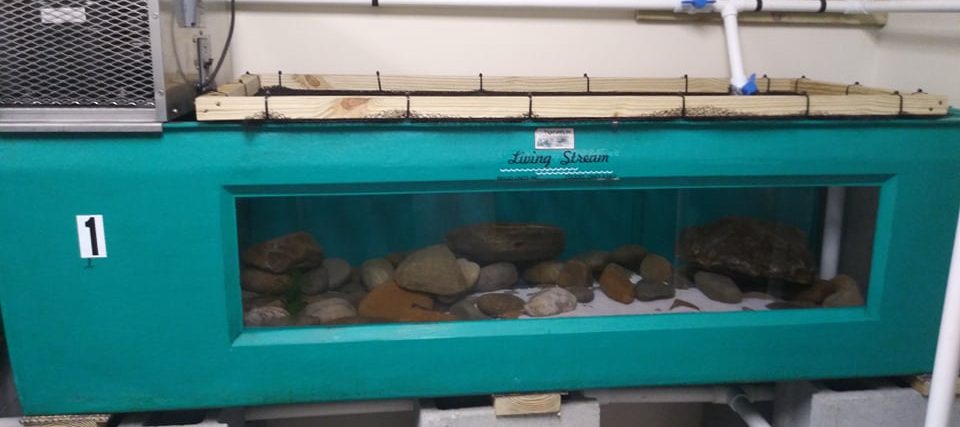 Tank Room
6 tanks
Primary use: aquatic ecology studies
Equipment: 6 140-gallon Living Streams with chillers with shelving for smaller tanks

Clarke Foreman Museum (Highlands Nature Center)
The historic Clark Foreman Museum is a WPA building completed in 1941.  The museum building houses the Highlands Nature Center, where regional natural history and conservation is interpreted for the public through exhibits, programs, and special events. (Click here for Nature Center programs and schedule.)
There is limited research space available on the lower level of the Nature Center.