On Site Research Facilities
Research facilities at the Highlands Biological Station support a wide range of field and laboratory investigations, and excellent field biology instructional support. Discover the research history at HBS here.
Please note that these facilities are only available to researchers and educational groups. We do not have rental facilities for private events.
William Chambers Coker Laboratory
The W. C. Coker Laboratory, built in 1958 with NSF support, was comprehensively renovated in 2013. Named in honor of distinguished botanist and mycologist William Chambers Coker of UNC-Chapel Hill, who served as the 2nd Director of HBS (1935-1945), this facility is the academic center of HBS. The Coker Lab offers well-equipped research and instructional space, the E. E. Reinke Library, the HBS Herbarium and other collections, and a seminar room.
Each of the Coker rooms are available to reserve for $25/day. Please email our Program Assistant at wford@wcu.edu for availability.
Seminar room w/ projector, whiteboard, movable desks & chairs comfortably accommodating up to 20, or seats 40 with theater-style chair arrangement.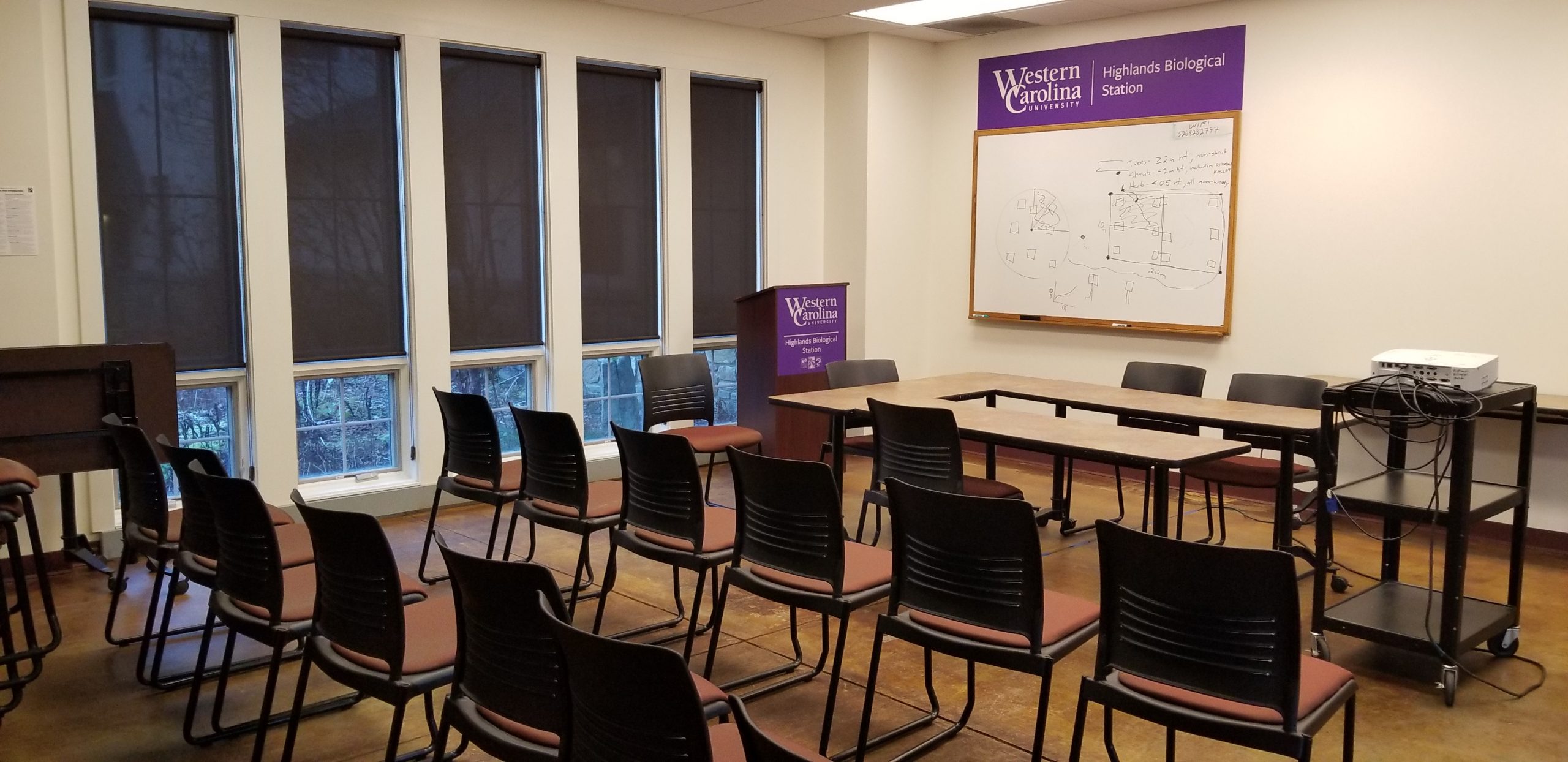 Coker 104/ general teaching lab w/ modular desks, sink, cabinets, pull-down overhead power cords; comfortably seats 15.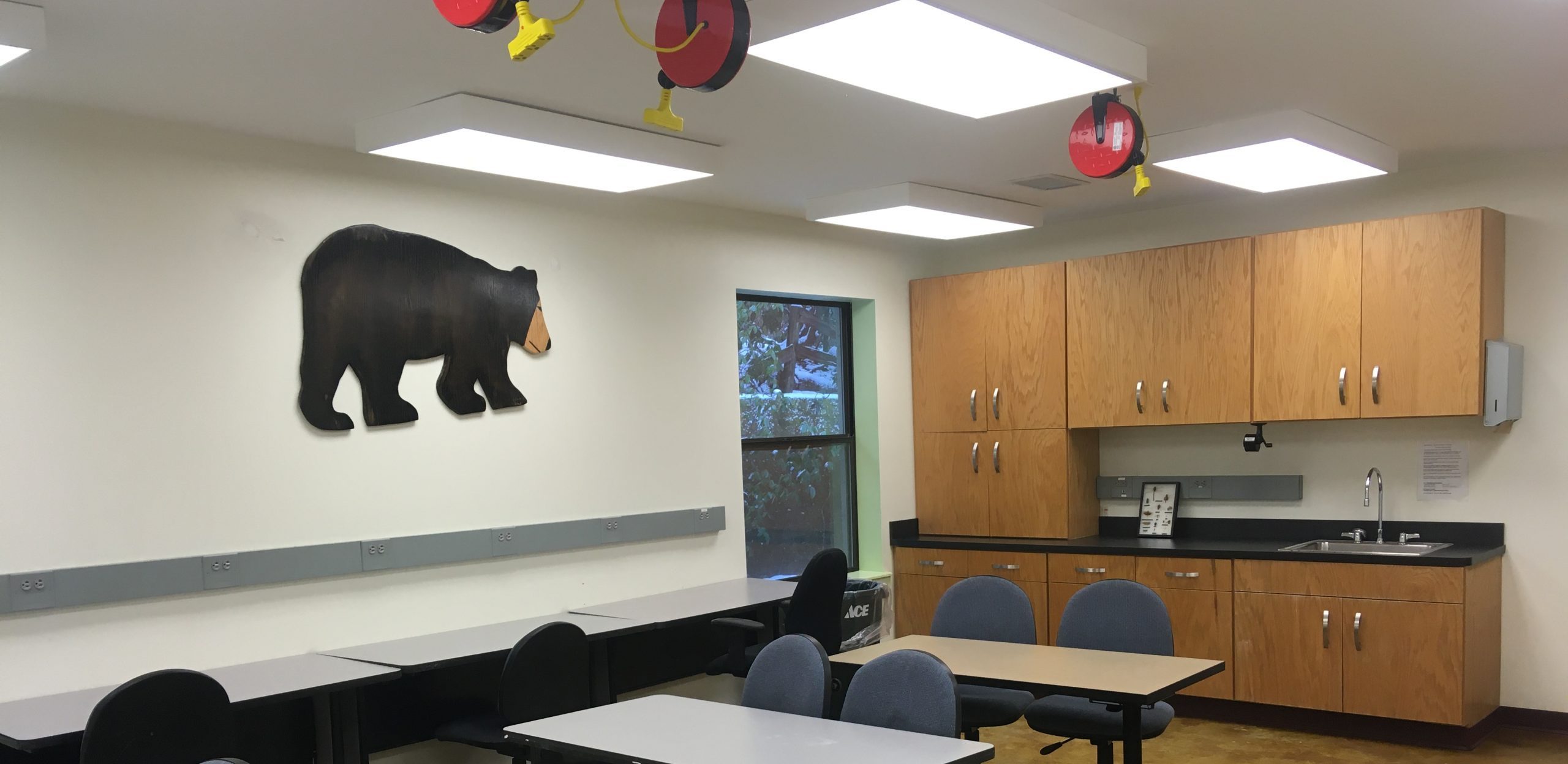 Coker 108: GIS classroom w/ projector, white board, 50″ flat-screen TV monitor, 2 fixed ethernet hard-wired work tables each seating 8.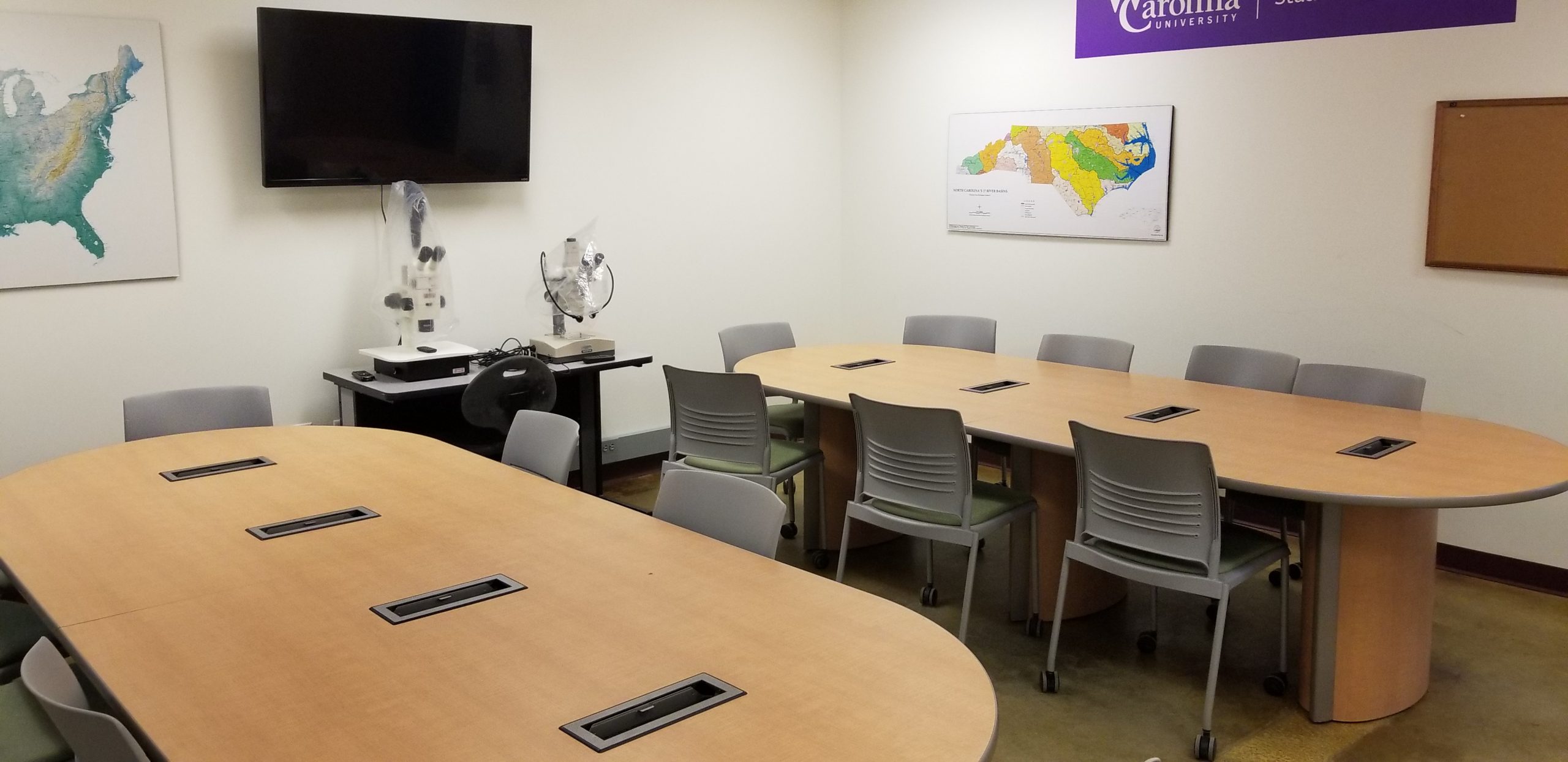 Coker 109 is equipped with ample lab space, environmental chambers, DI water filtration system, and many of other large pieces of lab equipment. This lab can accommodate up to 10 lab stations.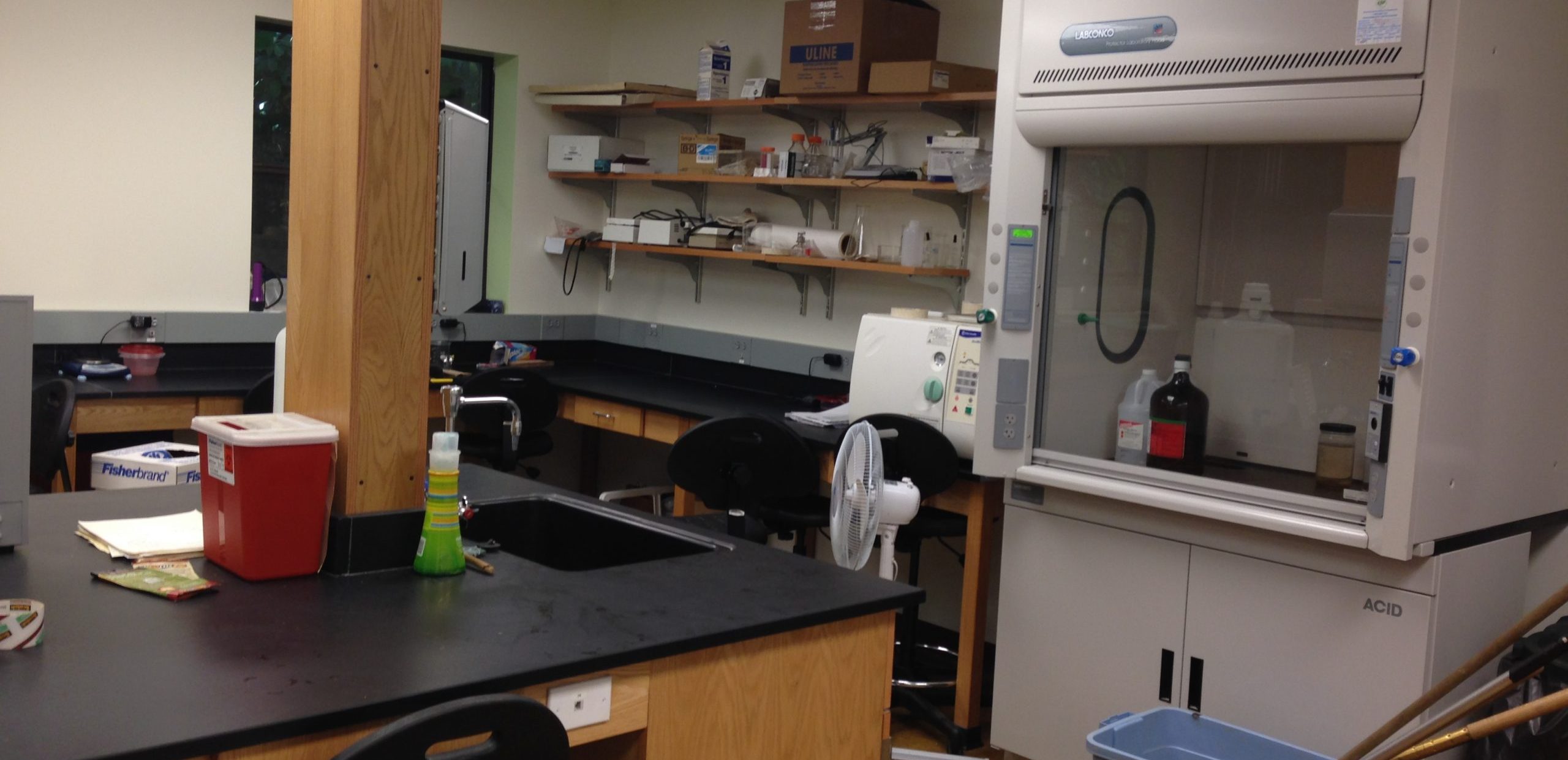 Coker 117: Large teaching lab w/ video-microscope system and 40″ monitor, fume hood, projector, white board. Central lab table can seat 10 comfortably, with additional lab space around the walls.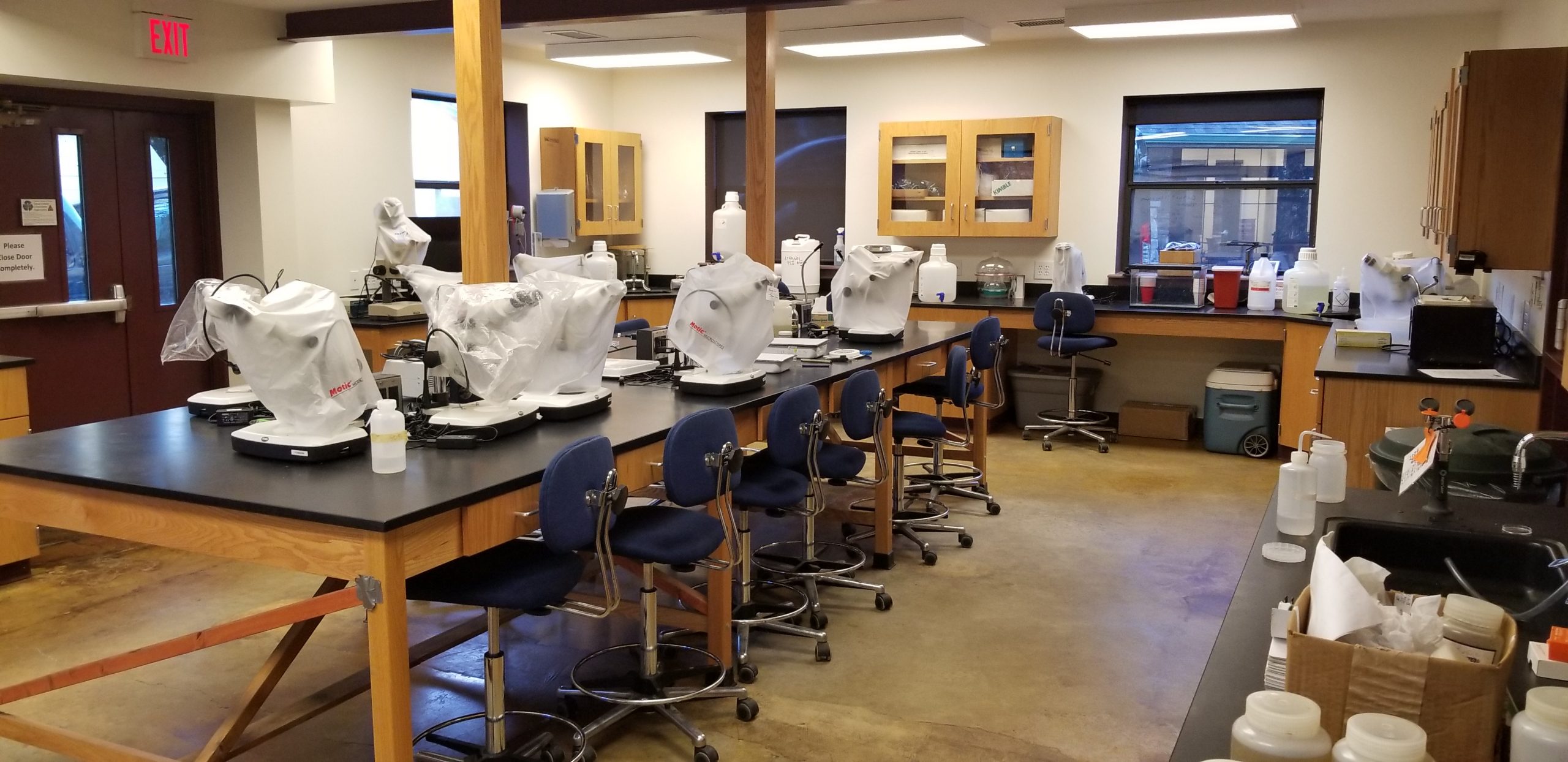 Individual lab/offices with benches, cabinets, and sink (4, each 100 sq. ft.). Rental fee includes use of the other research labs.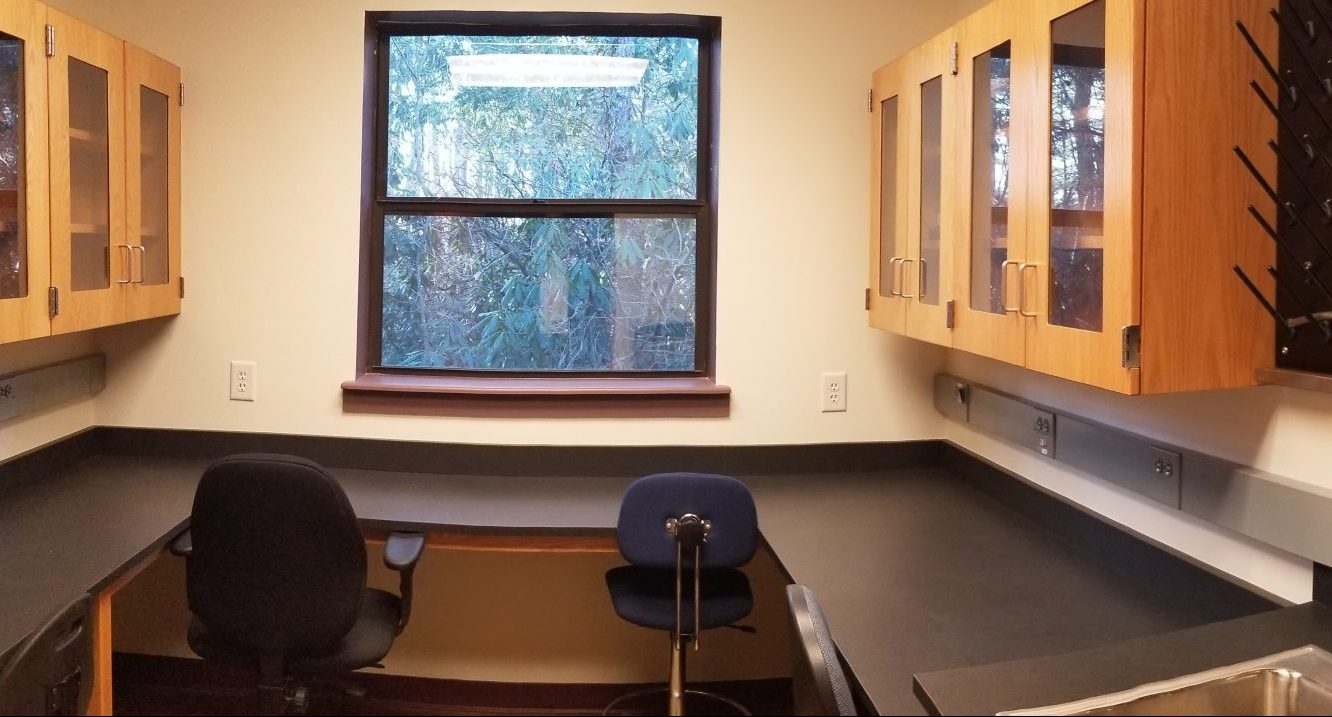 Bruce Biodiversity Building
This building was renovated in 2007 with support from NSF. The bottom floor functions primarily as a teaching/general lab space, and has a small kitchenette with a sink, fridge, and microwave. The top floor houses our Treehouse Molecular Lab, a well equipped space for studying multiple aspects of molecular ecology, including DNA/RNA extraction, quantification, PCR, visualization, cloning, and more.
The first floor functions as flexible teaching, meeting, or seminar space. The room is partitionable into two smaller spaces. This room can fit 12 lab students or up to 25 in classroom style seating. Fee for use of the classroom is $25/day.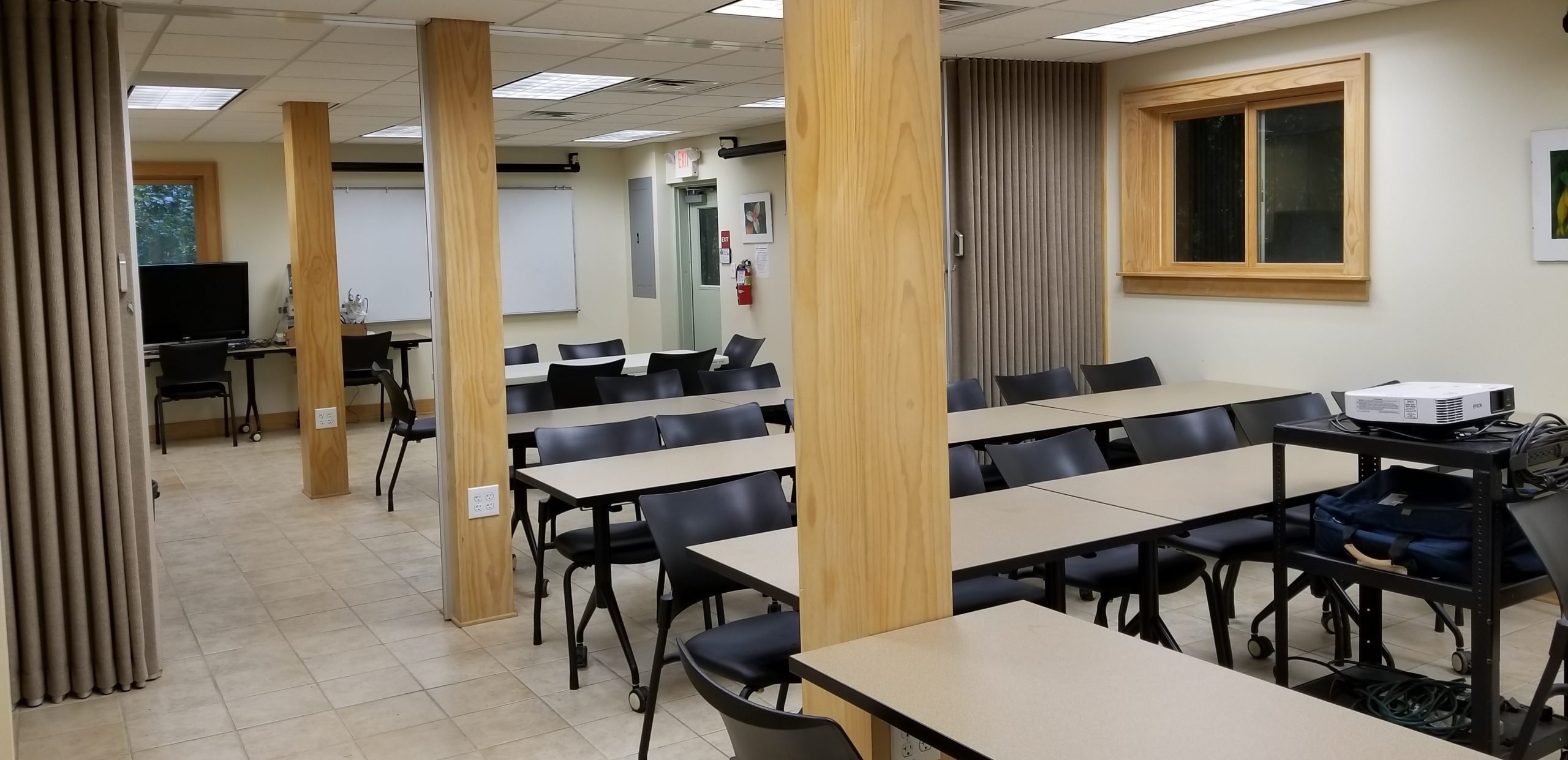 The HBS "Treehouse Molecular Lab" is set up for most applications in molecular ecology including. It also includes a small instructional space with whiteboard and projector, seating 8 comfortably. Fee for use of the molecular lab is $20/day.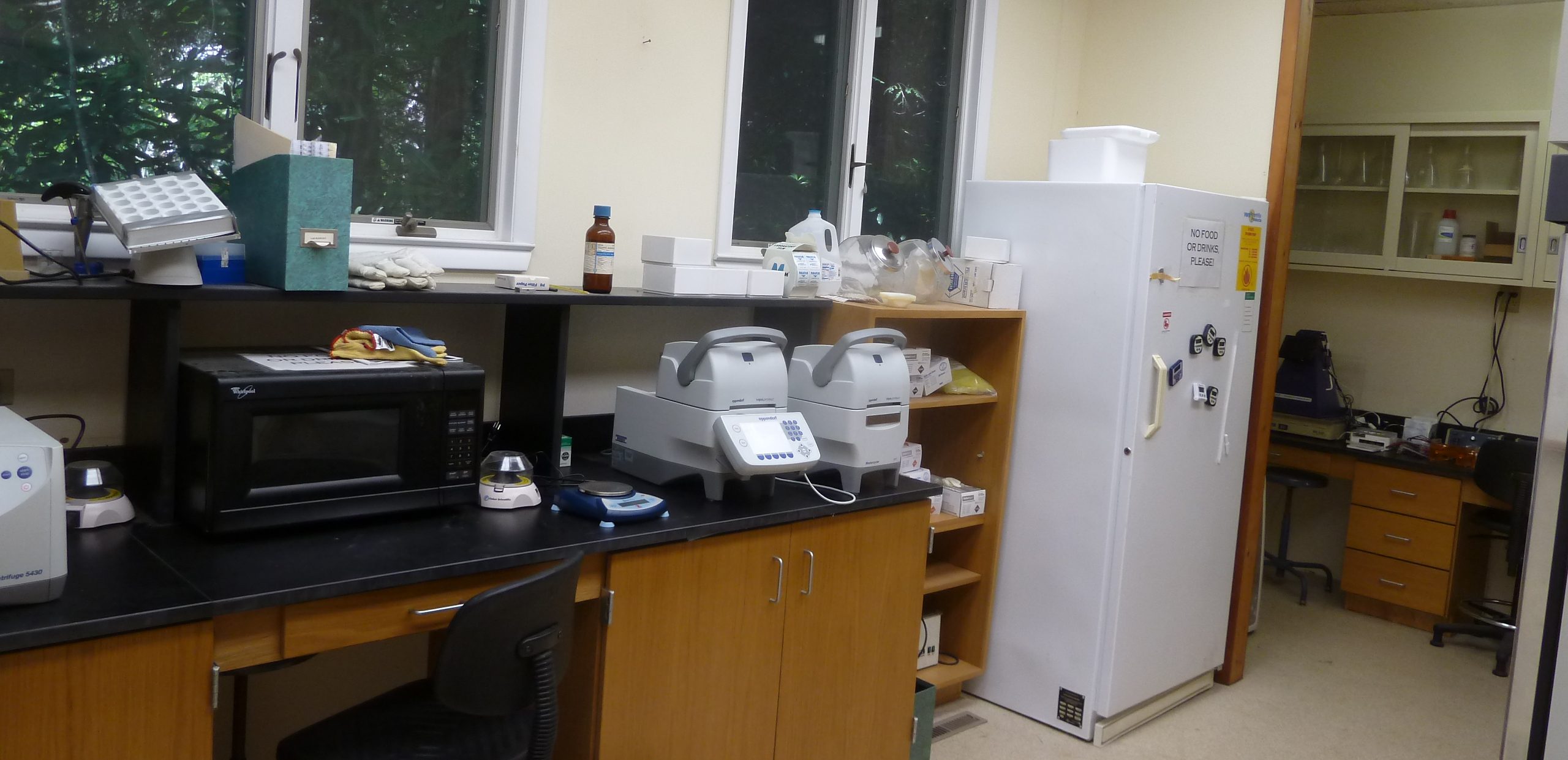 Maintenance Shop and Aquatics Lab
The utility building at HBS houses a well-equipped maintenance and fabrication shop, with a full range of carpentry equipment that may be used for constructing research apparatus such as experimental enclosures, traps, etc.  It also houses the HBS aquatics laboratory, newly renovated and expanded in 2019-2020 with NSF support. Fee for use of the aquatics lab is $20/day.
** Please note that access to the Maintenance Shop will need to be coordinated with our Maintenance Supervisor upon arrival.
Directly outside of the Maintenance Shop are two artificial stream runs, each 33 feet long x 20 inches wide with retractable shades. Mesocosm tanks are also available upon request.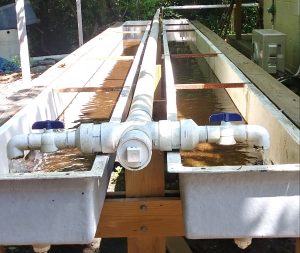 The first room in the aquatics lab has bench space, refrigerator, and a sink as well as well as ample storage. Also available by request are smaller aquariums and other equipment for aquatic studies. Access to this room is restricted by an electronic key pad.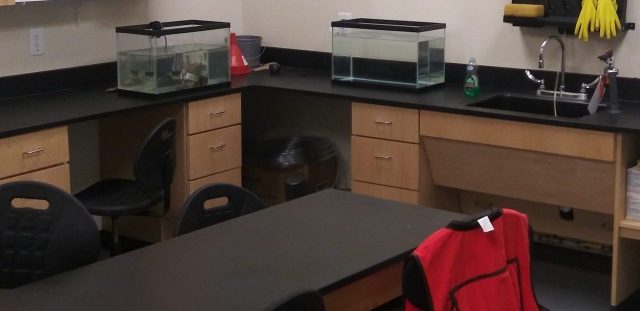 The tank room has 6- 140 gallon (530 liters) Living Stream (Model LS-770) tanks with chillers. Heavy duty storage shelves can accomodate smaller aquariums. Access to this room requires an additional key issued by HBS staff.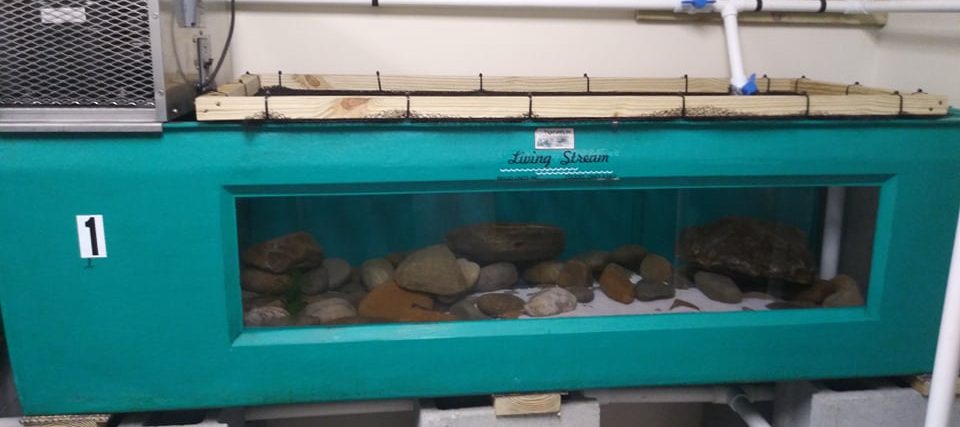 Clarke Foreman Museum (Highlands Nature Center)
The historic Clark Foreman Museum is a WPA building completed in 1941.  The museum building houses the Highlands Nature Center, where regional natural history and conservation is interpreted for the public through exhibits, programs, and special events. (Click here for Nature Center programs and schedule.)
The lower level of the Clark Foreman Museum, long been used for herpetological studies, includes
2 large windowless research rooms for controlled-environment behavioral studies, historically used for plethodontid salamander research

Shel Lab forced-air digital drying oven, 61″ x 30.8″ x 25″

Refrigerator, freezers

Bench space with sinks. Fee is $10/day.
Equipment Rentals
Highlands Biological Station has an array of field equipment available for students and researchers, from tape measures to automated stream water sampling units. A full list of equipment can be found here.
Access to the lab equipment below is available for $20/day:
Fume hood

DI water filtration system

Refrigerators, freezers (-20° C and -80° C)

ThermoFisher Forma reach-in environmental control chamber (model 3940, 29 cu. ft., precision temp and RH control)

Autoclave

Analytical balances

Drying oven and desiccation chambers

Water baths, including precision temp control water bath

pH meters