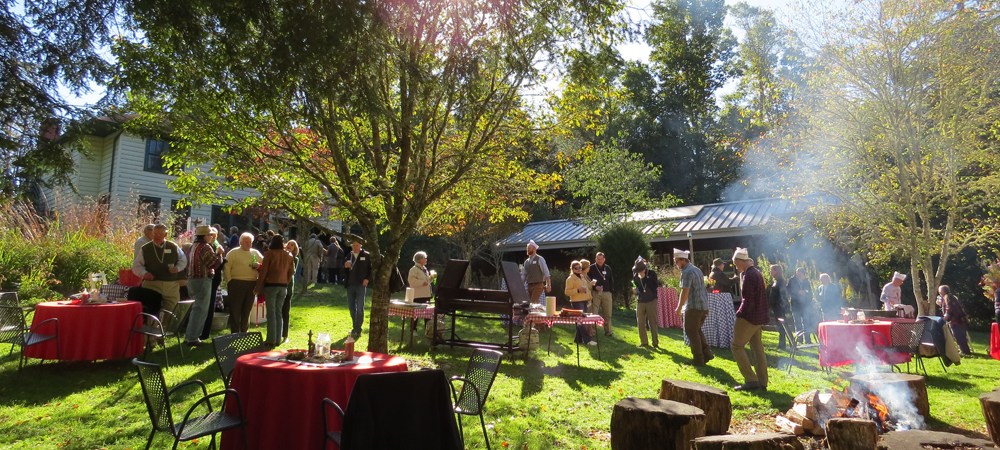 Events at the Highlands Biological Station
While the primary responsibility of the Highlands Biological Station is to further research and education, our location is a unique and magical place that holds a special place in the hearts and minds of locals and travelers alike. 
Throughout the year we host a number of events that help to financially support the three pillars of the Highlands Biological Station: The Nature Center, Botantical Garden and Laboratory through the Highlands Biological Foundation, a 501(c)3 non-profit organization.
Your participation allows for the care and expansion of the Botanical Garden's plant collection, improvements to the exhibits and programs of the Nature Center and support for the research and education conducted through the Laboratory.
Upon request, we can permit small meetings, weddings, and other gatherings on the Station grounds, with a modest fee attached. To reserve space at Highlands Biological Station for a private function, please contact us at 828.526.2602.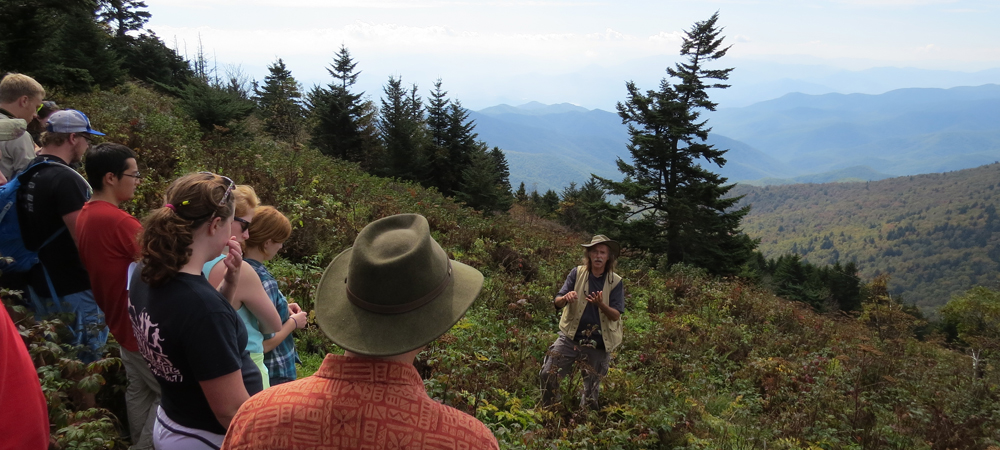 Zahner Conservation Lecture Series
One of the Station's most enduring traditions, weekly summer lectures. Every summer the Highlands Nature Center hosts evening lectures focused on the theme of natural history and conservation.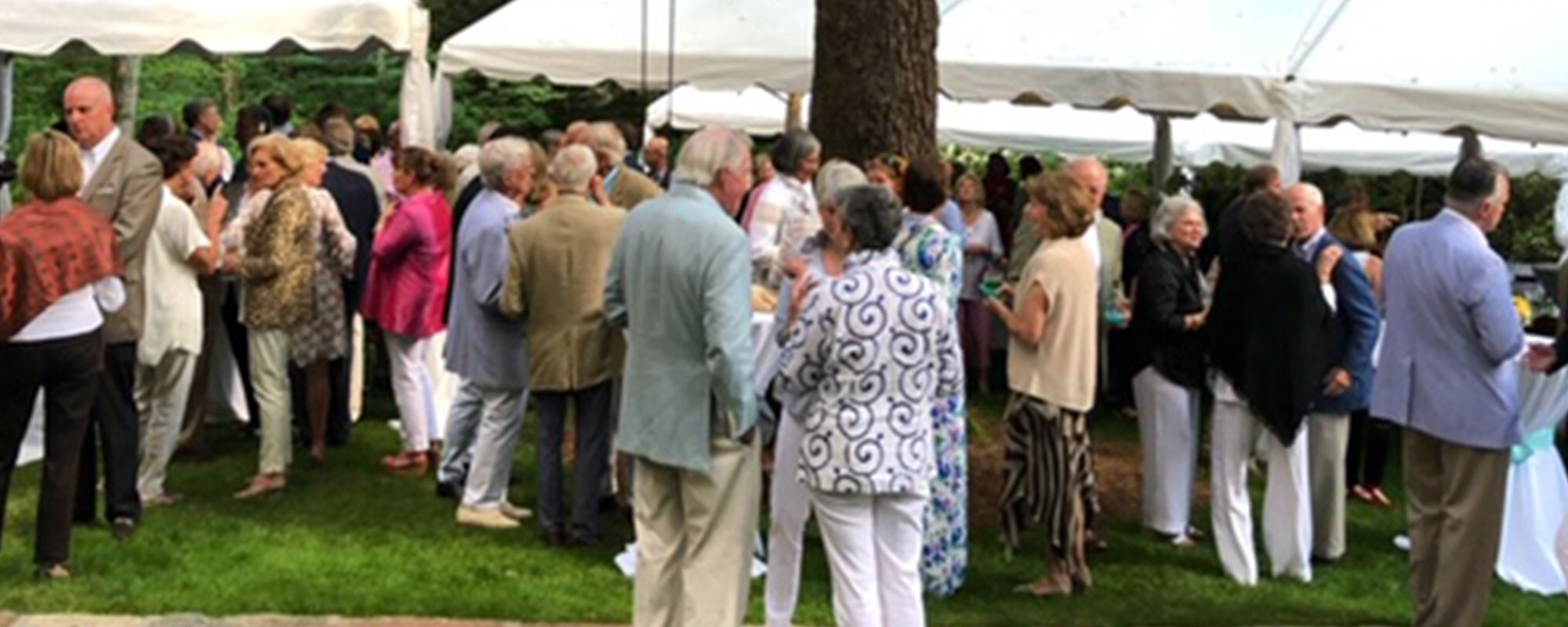 Summer Soiree
This annual two-day themed event in the summer explores the Highlands Plateau in a whole new way. Enjoy an educational lecture followed areception with food, drinks and more.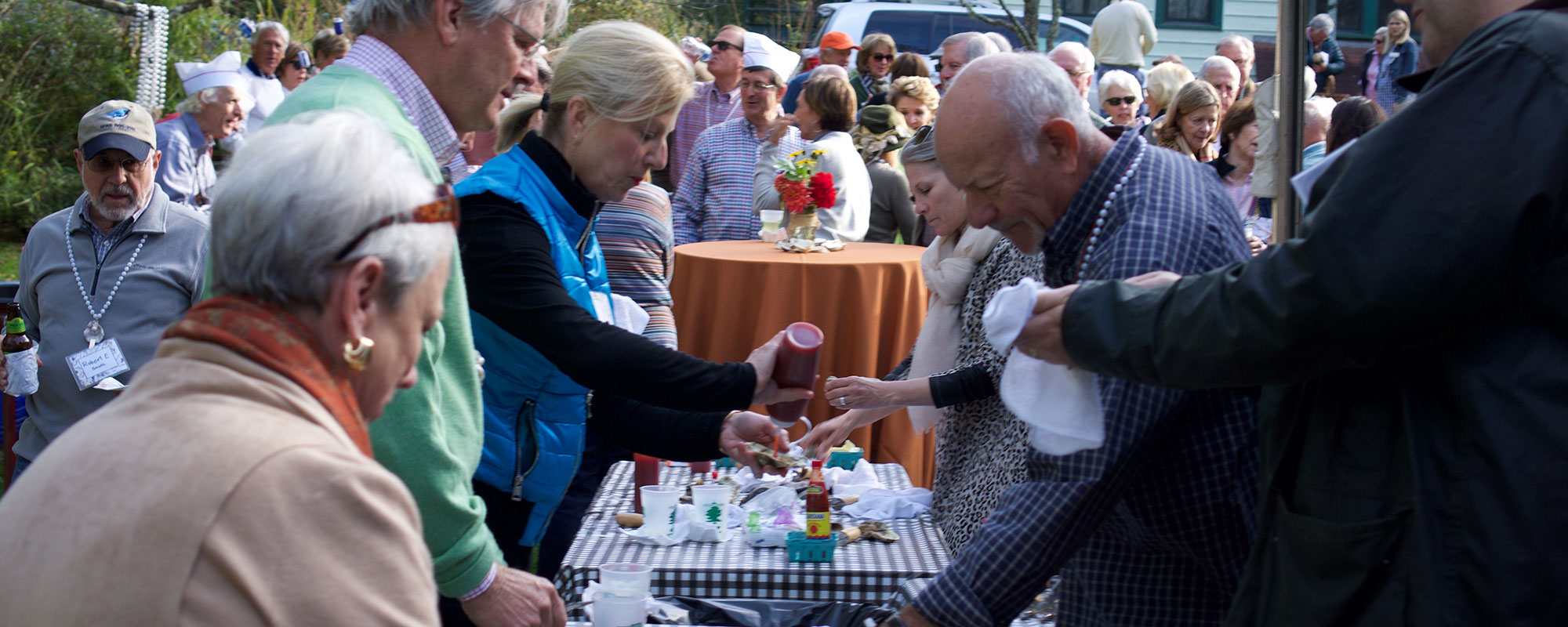 Highlands on the Half Shell
Join us for our annual Cajun celebration at the Highlands Biological Station. Feast on steamed oysters, gumbo and jambalaya under a canopy of flame-colored fall leaves.

Station Workshops
Throughout the year the Highlands Biological Station hosts workshops open to all audiences for personal and professional development. Guest lecturers join us to cover a variety of nature, science, art, topics.