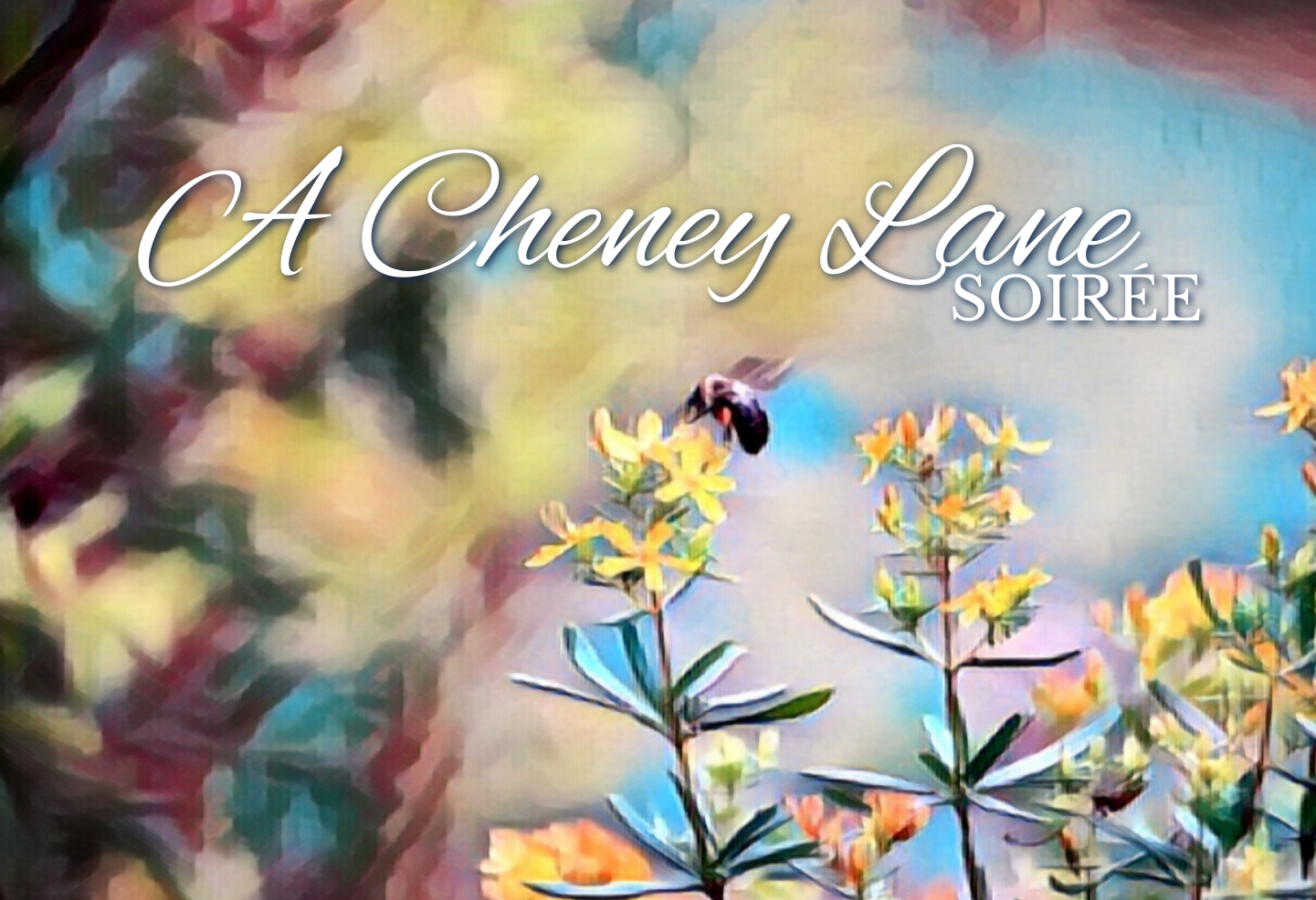 A Cheney Lane Soirée
Monday, July 24th, 2023 at 6:00 p.m.
Join the Highlands Biological Foundation for our biggest annual fundraiser on Monday, July 24th from 6:00 p.m. until dark as we raise money in support of our mission of stimulating, promoting, and funding biological research and education in the southern Appalachians.
We are thrilled to announce that John Mitchener and Heath Massey have graciously offered their beautiful farm on Cheney Lane for this year's festivities. The venue is surrounded by lush foliage and enchanting forests, creating a magical atmosphere where nature and celebration harmoniously intertwine. With every dollar raised, we move one step closer to realizing our shared mission of enlightening our community and advancing vital research on the abundant biodiversity of the southern Appalachians.
For more information about HBF's Cheney Lane Soirée fundraising event, please call the HBF office at (828) 526-2221.
Please note that parking is limited for this event, so a shuttle service will be provided.
A shuttle will run continuously from Zachary Park to Cheney Lane starting at 6 PM. Zachary Park is located at 52 Aunt Dora Drive on Buck Creek Road. If coming from Highlands, turn left onto Buck Creek Road and look for the soccer fields on the left (0.4 miles down Buck Creek). Turn left into the parking lot there at Zachary Park. An HBF staff member will be there to direct you. The party is just 0.4 miles around the corner on Cheney Lane.
Tickets are $250 per guest.
Special thanks to our
2023 Soir
é

e Host Committee:
Tricia and Inman Allen
Judy and Dick Allison
Elizabeth Bradham
Vevie and Lawrence Dimmitt
Martha and Michael Dupuis
Ruthie and Berryman Edwards
Melinda and Jim Ethier
Julia and Bill Grumbles
Lindy and Robbie Harrison
Marianne and Ben Jenkins
Cathy and Paul Jones
Cookie and Harrison Jones
Alfred Kennedy and Bill Kenny
Jim Landon
Frank Langford
Lucy and Hans Luquire
Elizabeth and David Martin
John Mitchener and Heath Massey
Jennifer and Forrest McConnell
Diane and Ray McPhail
Kathleen Cheek-Milby and Jim Milby
JT Fields and Glenn Murer
Stephanie and Bill Reeves
Emilie and Bruce Reid
Rachel Friday and Jeff Schenck
Nancy and Tred Shurling
Carol and Rusty Stewart
Martha and Hal Stibbs
Lyda White and Art Steineker
Jennie Stowers
Marianne and Bob Strickland
Susan and Charley Tarver
Kathy and Bestor Ward
Peachtree Hills Place