Gathering Spaces on Campus
Looking for a place to picnic after you visit the Nature Center? Check out these spots on our campus!
Please note that these spaces can be rented out by visiting classes or research groups. Otherwise these are available on a first-come, first served basis for walk-in visitors. Other public groups can rent our facilities if their purpose falls under our mission of "fostering research and education focused on the rich natural heritage of the Highlands Plateau, while preserving and celebrating the integrity of the "biological crown of the southern Appalachian Mountains."
** If you plan to have a picnic on campus, you will need to take all of your trash with you as we do not have public trash cans on campus. Additionally, the only public restrooms are located in the Nature Center which is currently open Wednesday-Saturday from 10 am – 4 pm.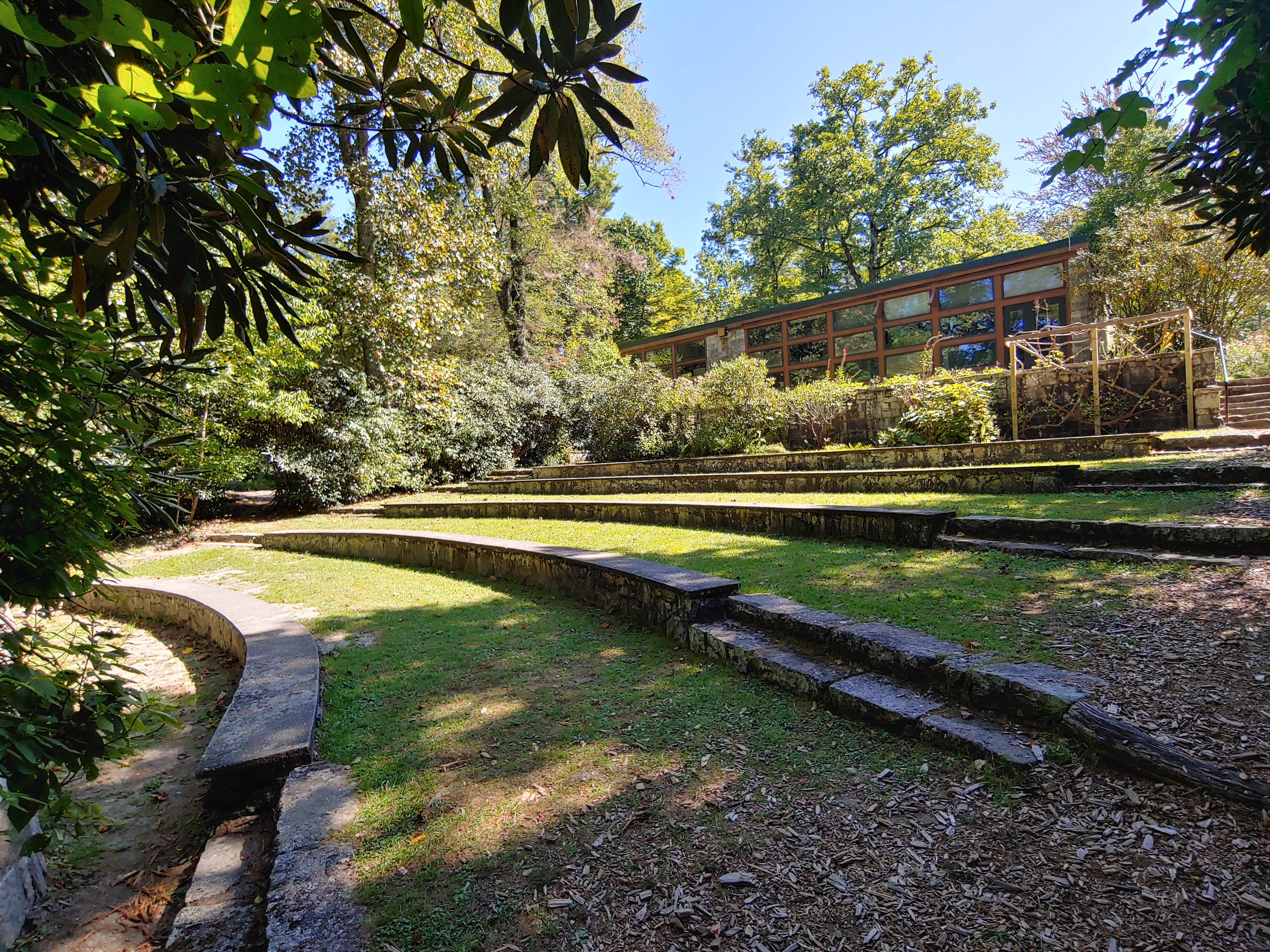 Amphitheater
Our amphitheater is a large, open space located just behind the Nature Center.  It consists of five grassy terraces lined with stone, perfect for sitting after a nice hike or gathering groups together in a natural area.  It also features a stage area with butterfly and salamander photo stand-ins for a great photo opportunity.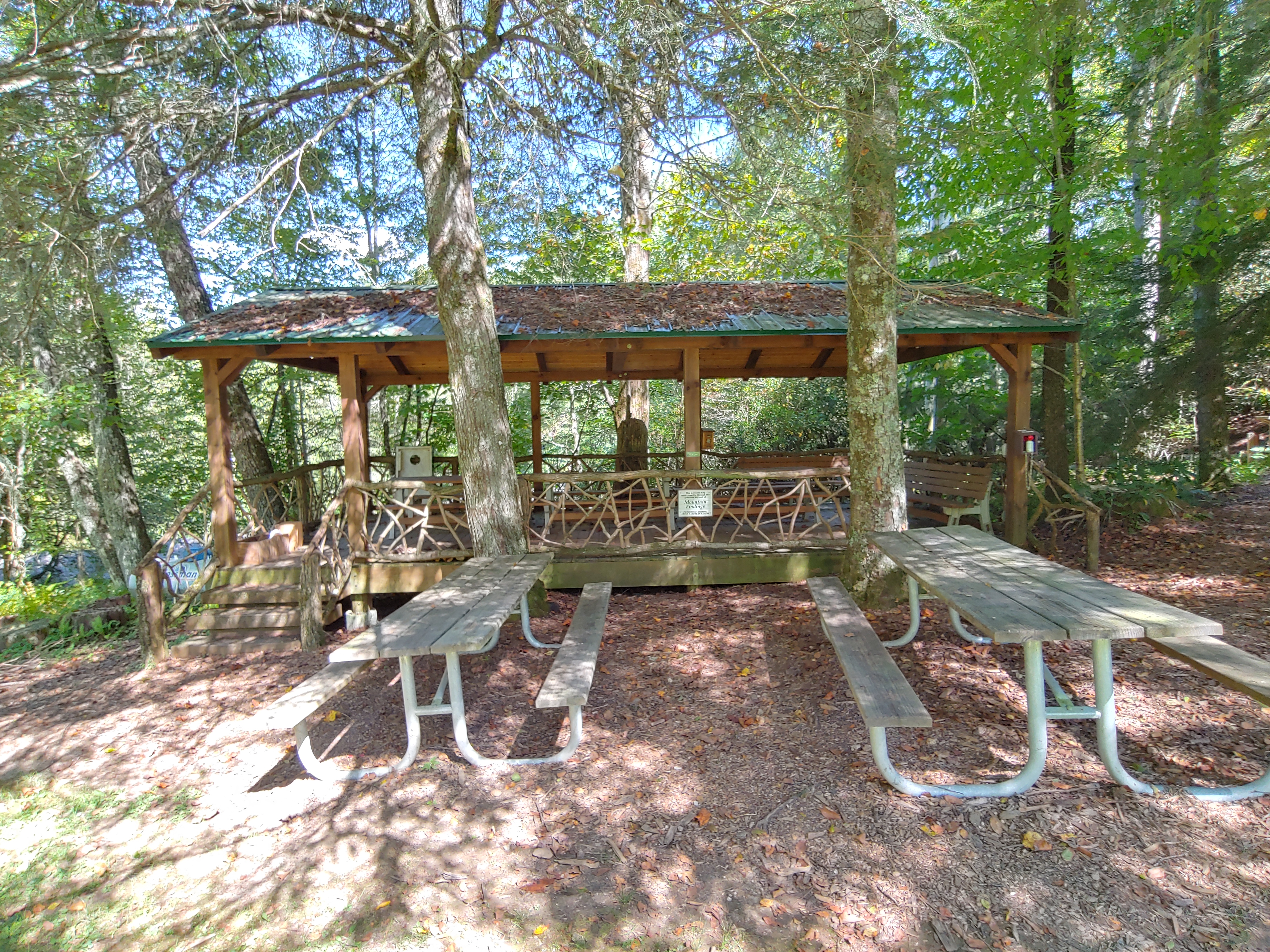 Cook Pavilion
The Cook Pavilion, made possible through the generous support of Mountain Findings, is located just passed our amphitheater along the edge of the meadow.  It provides a nice refuge from the sun and rain, and it features several picnic tables that can easily be transitioned into benches depending on your need.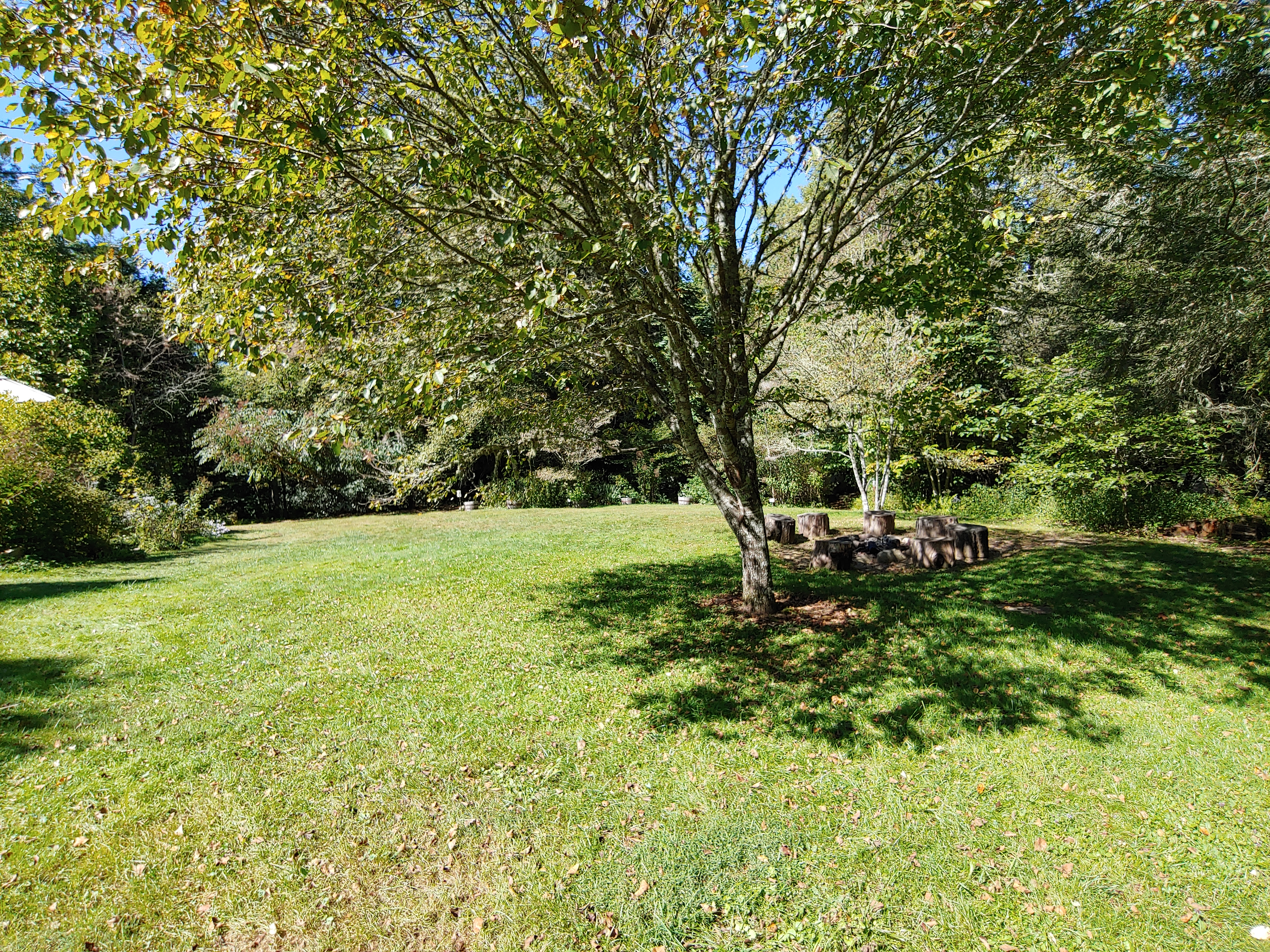 Meadow
Our meadow is a large, open area surrounded by our Plants of the Cherokee garden and Native Grass Garden. It is also available for gatherings.  Bring a blanket and enjoy a picnic while observing native birds and pollinators visiting the area and then gather everyone to play a game of Cornhole.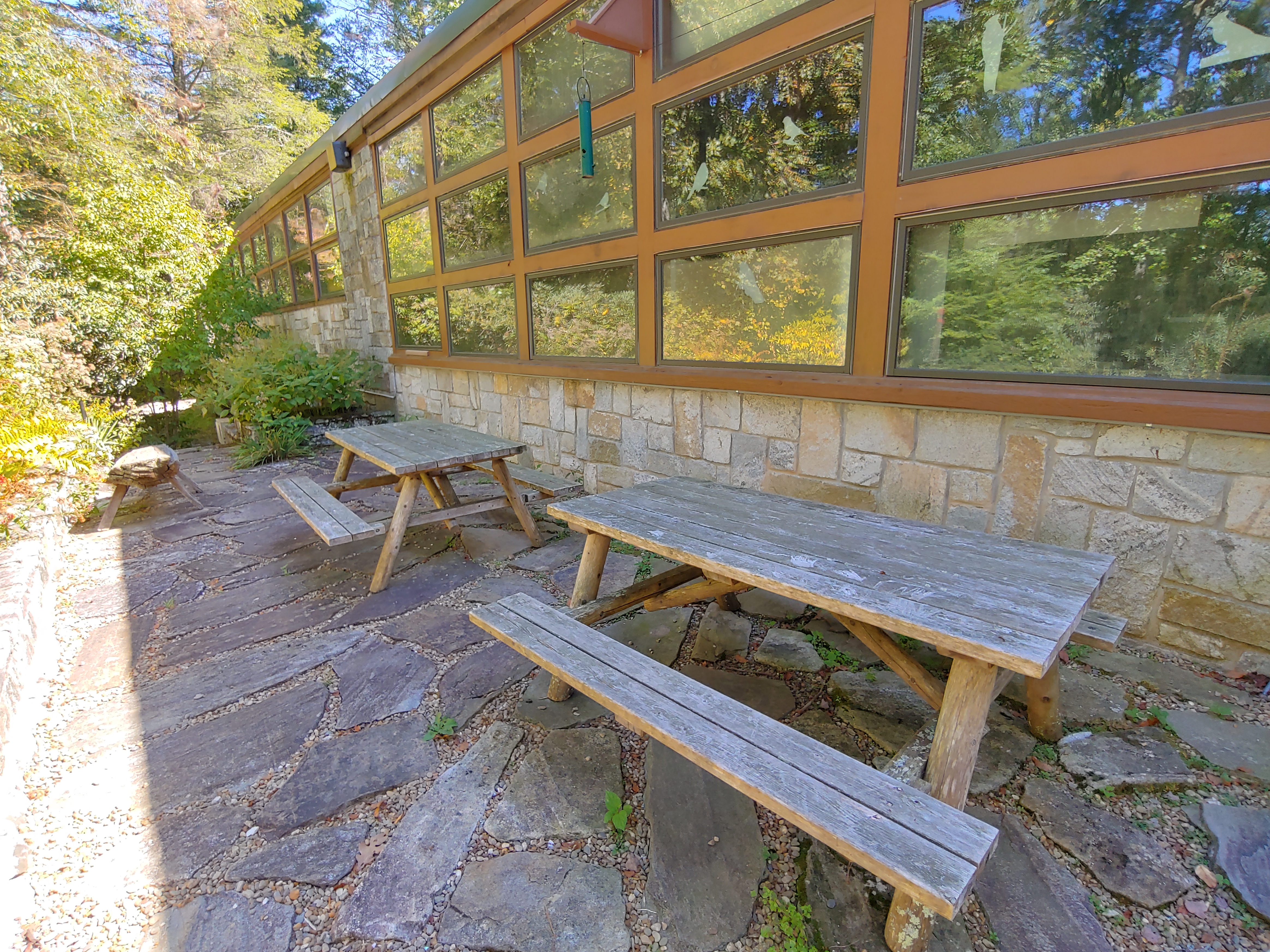 Picnic Tables
HBS also has picnic tables located just outside of the Nature Center back door and several benches scattered throughout the campus including by the entrance to the Botanical Garden and by the lake that are available for use.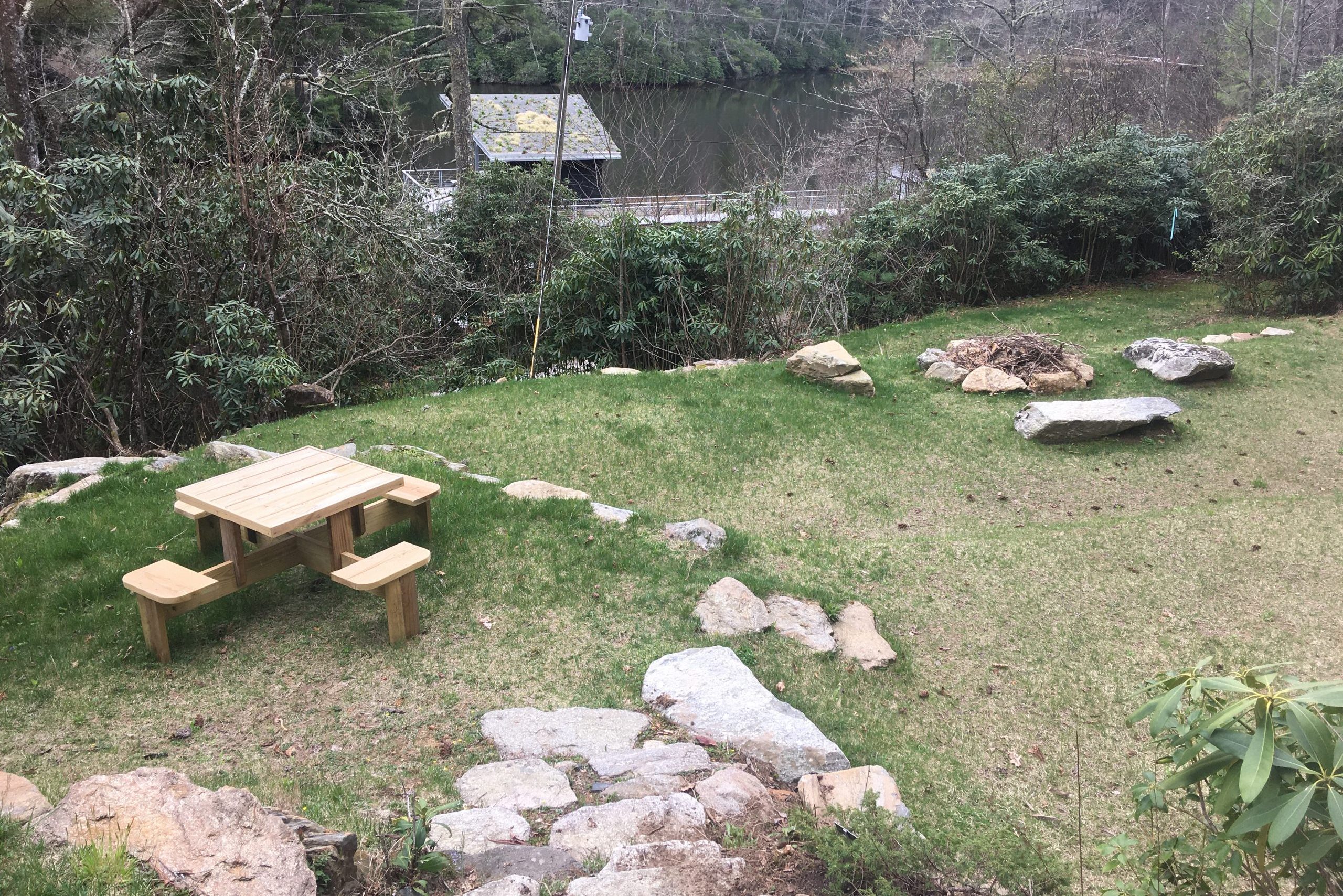 Illges Overlook
The Illges Overlook is a cozy picnic spot where the old Illges Cottage used to sit. Spread a blanket on the lawn or sit at one of our two picnic tables while enjoying view of Lindenwood Lake. This site is located off of Lower Lake Road, just across from the north entrance to HBS.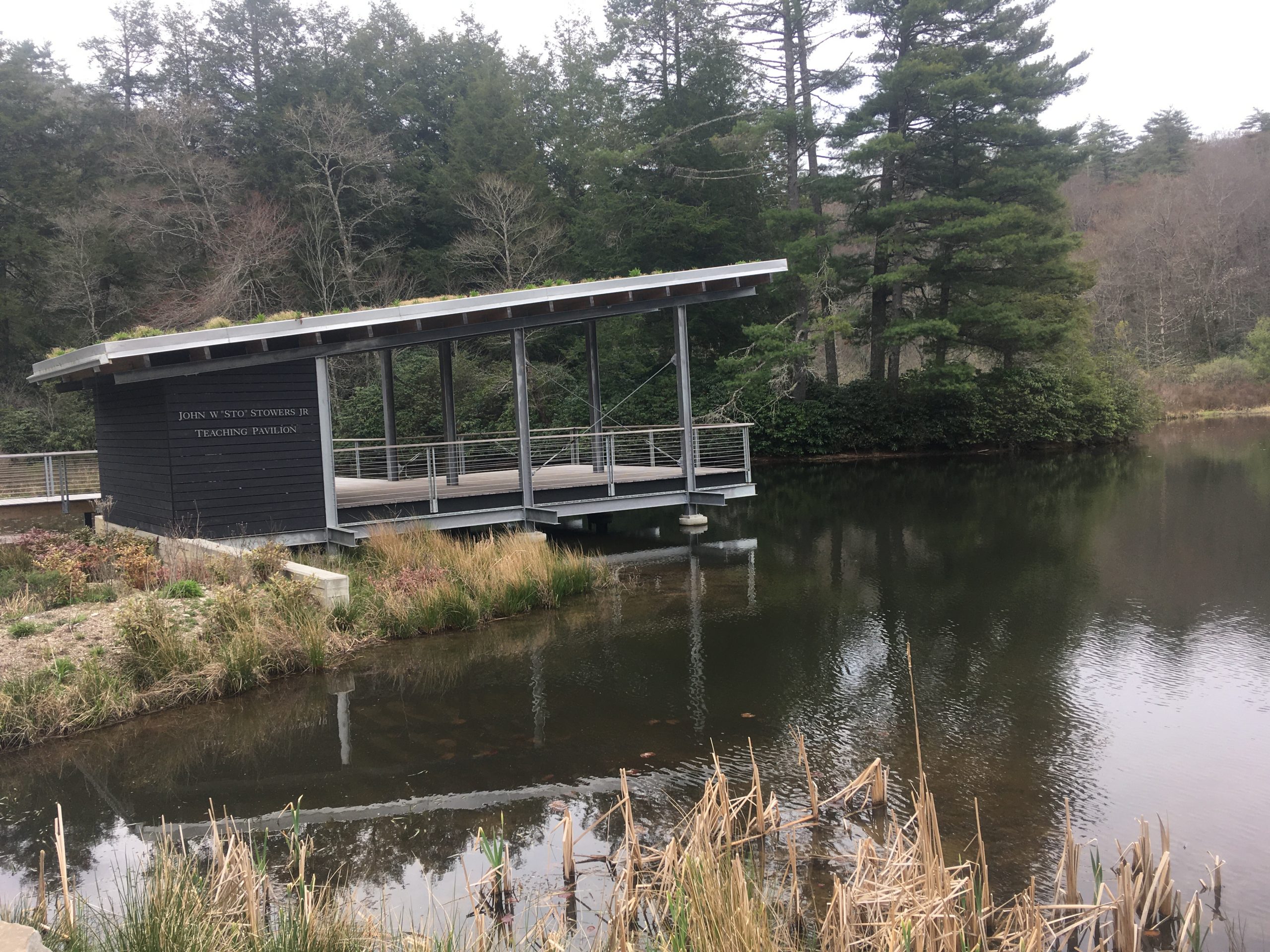 John W. "Sto" Stowers, Jr. Teaching Pavilion
The "Sto" Teaching Pavilion rests on Lindenwood Lake and when it is not being used as an outdoor classroom, it is a nice spot to relax and enjoy the view. In the warmer seasons it is an ideal perch to watch fish and Common Snapping Turtles. Waterfowl, such as Mallards, are on the lake nearly year-round. Funding for the pavilion was made possible thanks to generous donations to the Highlands Biological Foundation.