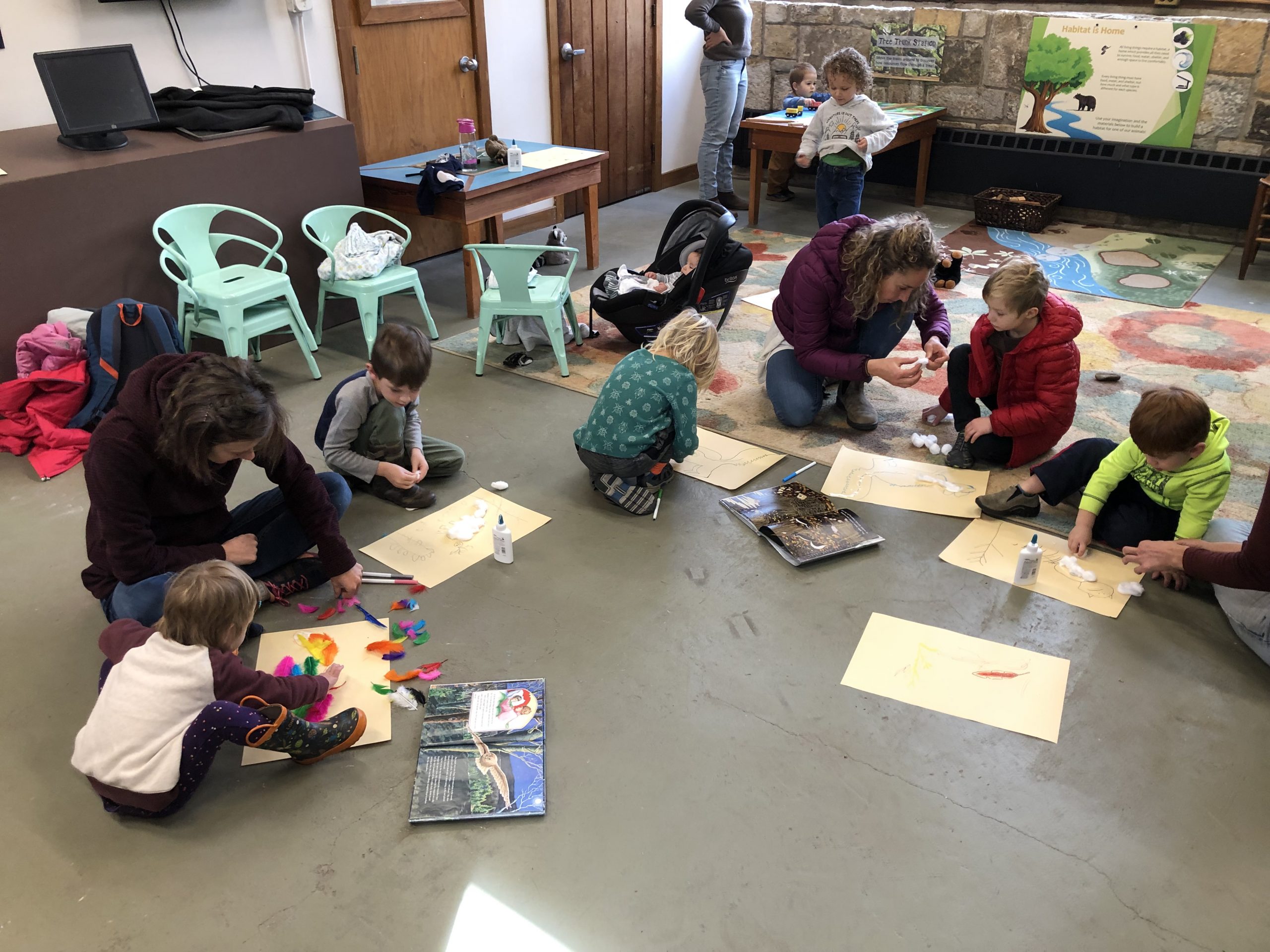 Knee High Naturalists Educational Program
Let's go outside and explore! Join the Highlands Biological Foundation's Education Specialist, Paige Engelbrektsson, every Friday morning in October as she leads you and your little ones in this program combining stories, walks, and activities. Each week, we'll cover a different season topic.
COVID-19 Precautions: All program attendees, including children 2 years and older, are required to wear masks that cover the nose and mouth. We will have separate materials for each family, maintain physical distancing, and thoroughly sanitize the facilities.
When: Every Friday in October, 10 AM to 11 AM
Where: The Mountain Retreat and Learning Center, 3872 Dillard Road, Highlands NC 28741
Cost: FREE
Suggested age for children: 3 to 5 years old & adults must attend the program with their children.  If you have an older child who will need to accompany you to the program, please let us know. We can provide a study space, Wi-Fi, and power so they can complete schoolwork or quiet activities.
Be prepared to go outside rain or shine!
Registration is required for each week so we have an accurate count of attendees and know how much material to have. We can have up to 10 adults and children each week. 
For more information or to register, please contact Paige at (828) 526-2623 or click the links below.
To Register for October 9th: Click here
To Register for October 16th: Click here