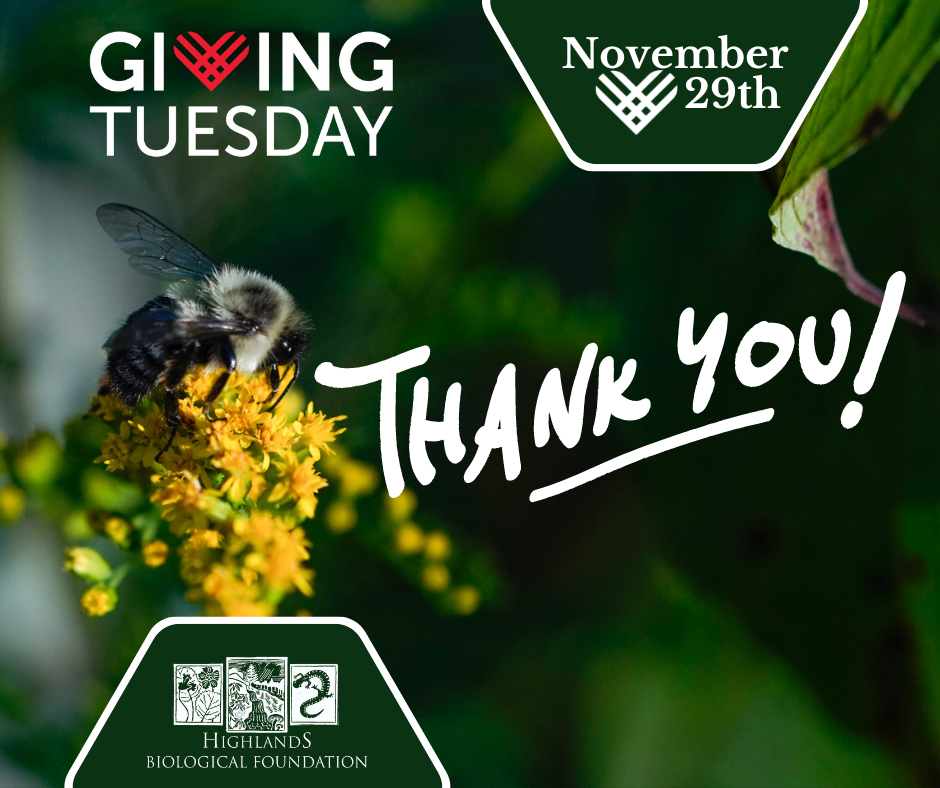 Thank You for Your Support this GivingTuesday!
The Highlands Biological Foundation has reached our Giving Tuesday goal of $5,000, and each of those donations will be DOUBLED by HBF's very own Board of Trustees over the next few days!!
Your generosity has been overwhelming. We cannot thank you enough for supporting crucial research efforts in the southern Appalachians. There's always more work to be done, and HBF can always use more support. If you would like to make a contribution towards their ongoing research efforts and help them soar past their initial goal, click the button below.
How can you contribute to local, scientific research & help us reach our goal?
Contribute to our GivingTuesday fundraiser by clicking the button below
Create your own GivingTuesday fundraiser in support of our work here: http://ow.ly/tJjC50GYLtu
Like & share our GivingTuesday fundraiser on social media
Tell your friends & family about HBF-supported research & how they can support our work
Call (828) 526-2221 to make a contribution by phone
MAPS Bird Banding at HBS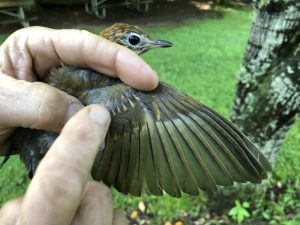 This is an ongoing research project aimed at better understanding the underlying causes of bird population trends while also serving as an educational opportunity for bird ecology & conservation.
Click HERE to learn more.
Grants-in-Aid of Scientific Research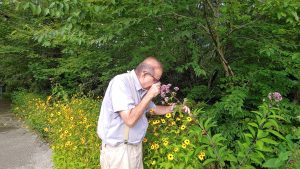 Each year, HBF provides grants to visiting scholars to stay in residence at the Station while conducting their research.
Click HERE to learn more.
The BatPak Project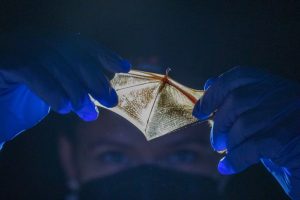 Led by Dr. Rada Petric, this is a new citizen science project used to monitor bat populations along the Appalachian Trail.
Read about it in HBF's Fall Newsletter HERE.
Photo courtesy UNC Research.
The Highlands Field Site Program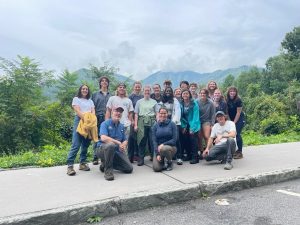 This is an immersive, semester-long opportunity for students to explore real-world environmental issues through a combination of course work, field trips, & independent & group research projects.  This program is through UNC-Chapel Hill's Institute for the Environment with funding in-part by the Highlands Biological Foundation.
Click HERE to learn more.
Seasonal Research Assistants at HBS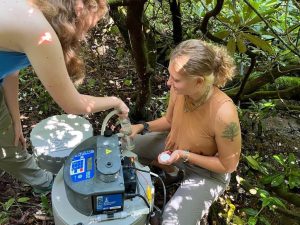 HBF provides funding to support seasonal Research Assistants who assist with several ongoing projects at the Station including insect & microplastics studies, MAPS bird banding, & the BatPak project.
Thank you for making an impact!
The work of the Highlands Biological Foundation depends on generous individuals just like you, so we cannot thank you enough for your support!