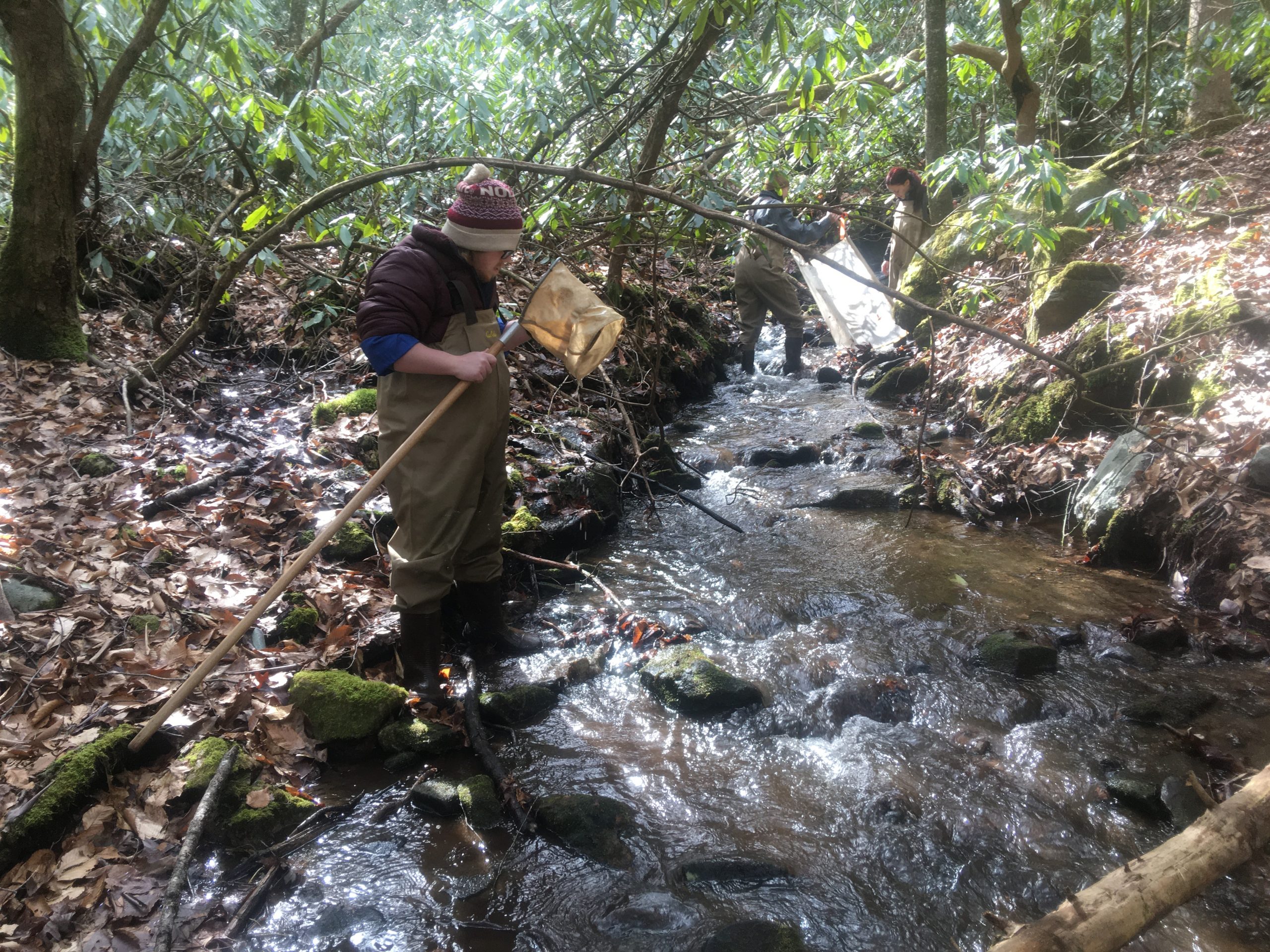 Field Equipment
HBS maintains an extensive menu of field equipment available to researchers and visiting classes.  Email our Associate Director at jlove@wcu.edu for inquiries and reservations.  Fees apply for some equipment- click here to see a current list of pricing.
General
GPS units (Garmin GPSmap 62s & GPSMap 66i)

Kestrel 5500 hand-held weather meters (temp, barometric pressure, wind speed)

Geological hammers

Tape measures

Flagging tape, pin flags

Counters

Timers

Thermometers

HOBO stream temperature loggers

Sieves

Snake gaiters

Snake hook

Compound and dissecting scopes are available- you must sign a Microscope User Agreement to use these.
Entomology
Aerial and sweep nets

Kill jars

Pinning equipment (pinning blocks, spreading boards; insect pins not provided)

Hand lenses

Black lights

Light traps

Berlese funnels

Malaise traps

Emergence traps

Beat sheets

Aspirators
Aquatics
Kick nets

D-nets

Seines

Surber Sampler

Secchi disks

Buckets, specimen trays

Two ISCO automated stream samplers, including pressure transducers for measuring stage

Waders

Hach 2100Q turbidity meter

Orion pH meter

Self-leveling rotary laser kit for measure stream gradients
Botany / Forest Ecology
Plant presses (blotting paper, frame, straps)

Pressed plant dryers

Hand lenses

DBH tapes

Tree corers – up to 32" length

Spherical densiometers
Ornithology
Binoculars

Mist nets (must have banding license to use)
Mammalogy
Sherman small mammal folding traps