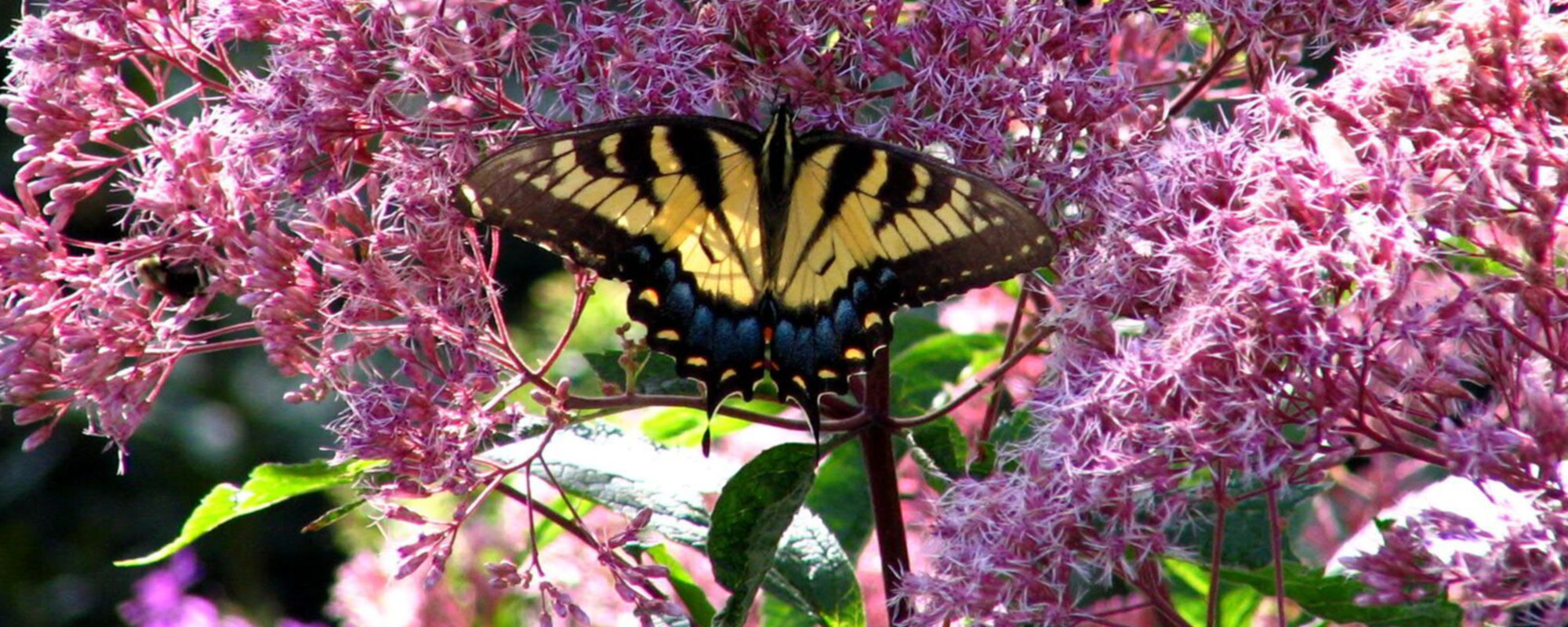 Botanical Gardens
The Highlands Botanical Gardens of the Highlands Biological Station is both a refuge and a showcase for a wide array of the rich botanical diversity of the Blue Ridge Escarpment and environs. On the land of the Eastern Band of Cherokee Indians (EBCI) , the historic Highlands Botanical Gardens, sits at 3,800′ making it the highest public native plant botanical garden in the Eastern US.
Established in 1962 by Ralph M. Sargent, Henry Wright, Henry R. Totten and others, this research, conservation, and teaching garden has since grown to over a dozen acres with hundreds of labeled vascular and non-vascular plants and lichens in natural woodland, riparian, and wetland habitats. A number of satellite demonstration gardens are also found throughout the campus, including the Plants of the Cherokee Garden, Leila Barnes Cheatham Moss Garden, Homeowner's Demonstration Garden, and Rock Outcrop Garden. 
The Highlands Botanical Garden and HBS grounds are open year-round, dawn to dusk, free of charge. Come enjoy the wildflowers along our woodland trails, lake, and creek, have a picnic lunch, take one of our tours or workshops, or consider volunteering. Please stay on trails, be respectful of the plants, and keep pets on leashes.
See more about our trails and get directions here:
Your Title Goes Here
Your content goes here. Edit or remove this text inline or in the module Content settings. You can also style every aspect of this content in the module Design settings and even apply custom CSS to this text in the module Advanced settings.
Resources
Tours During the summer months, learn about the gardens with a themed tour led by our horticulturist.
Classes Explore our offerings for children, students, and adult learners. 
Collections Our Herbaria and Living Collections offer insight into the diversity of the Highlands reigon.
Home Gardening Looking to add native plants to your home landscape? Explore our growing database of plant lists for ideas to implement in your own landscape.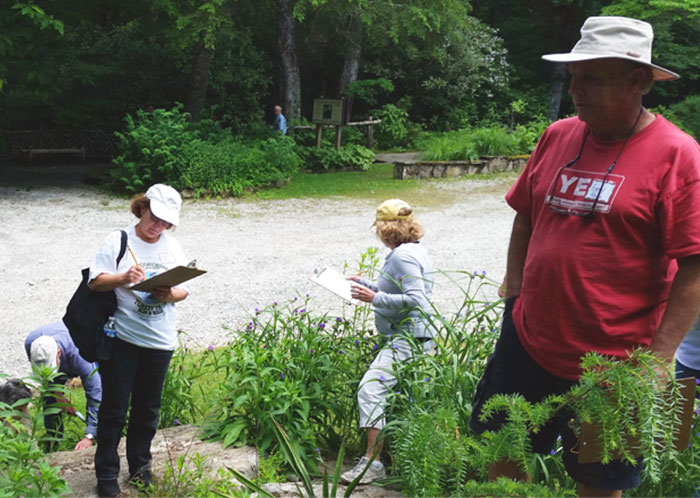 Volunteering in the Garden
Highlands Botanical Gardens needs you — join our intrepid and dedicated group of volunteers!  All levels of experience are welcome — come learn about gardening and landscaping with native plants, or just share your passion for gardening or native plant conservation.  Wednesdays are regular volunteer work days, but any schedule can be accommodated.  Our volunteer program includes diverse opportunities spanning a wide array of interests and abilities.  
To learn more about volunteering at the Highlands Biological Station, please visit our Get Involved page.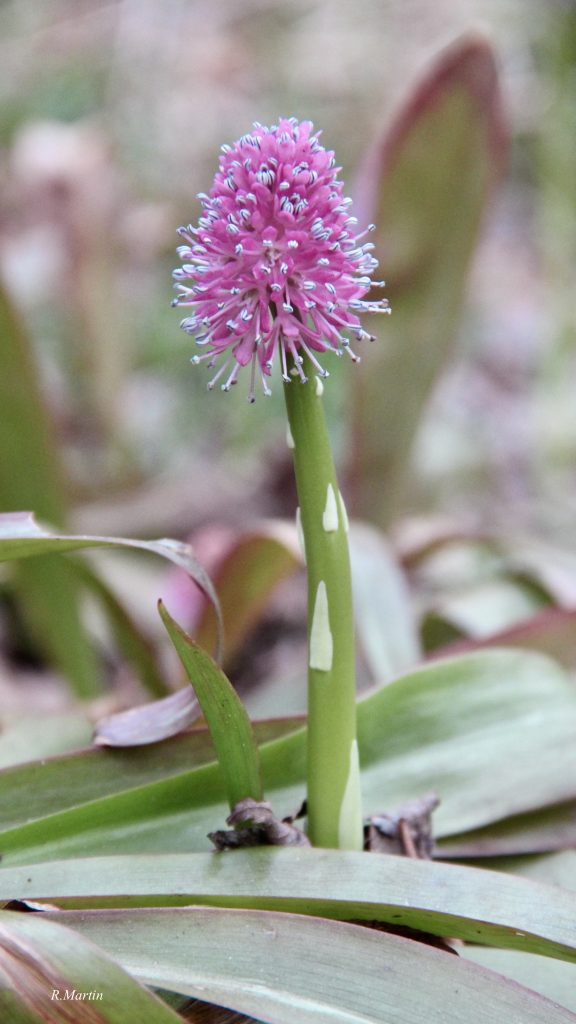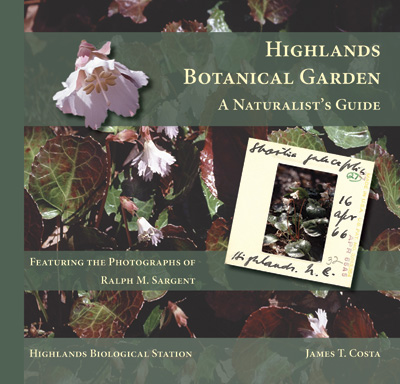 A Naturalist's Guide
Pick up a copy of our book Highlands Botanical Garden: A Naturalist's Guide to make the most of your visits and get to know native plants more intimately: the back story to their names and discovery, pollinators and other partners, medicinal and craft uses, and more!
Featuring the photographs of Ralph M. Sargent, a founder and ardent champion of the Highlands Botanical Garden, and authored by HBS executive director Jim Costa, Highlands Botanical Garden: A Naturalist's Guide  is the first-ever guide to the HBS gardens and grounds, with maps, historical overview, and profiles of a generous selection of its hundreds of native plants. Not so much identification guide as botanical celebration, this commemorative Botanical Garden volume introduces readers to little-known aspects of our native plants, from the backstory to their names to their ecology and natural history.  This book is a must for the botanically curious and is also a great way to support the Highlands Biological Station.
$30.00 plus shipping.
To Purchase: please call 828.526.2221 to order, or email charlotte@highlandsbiological.org.