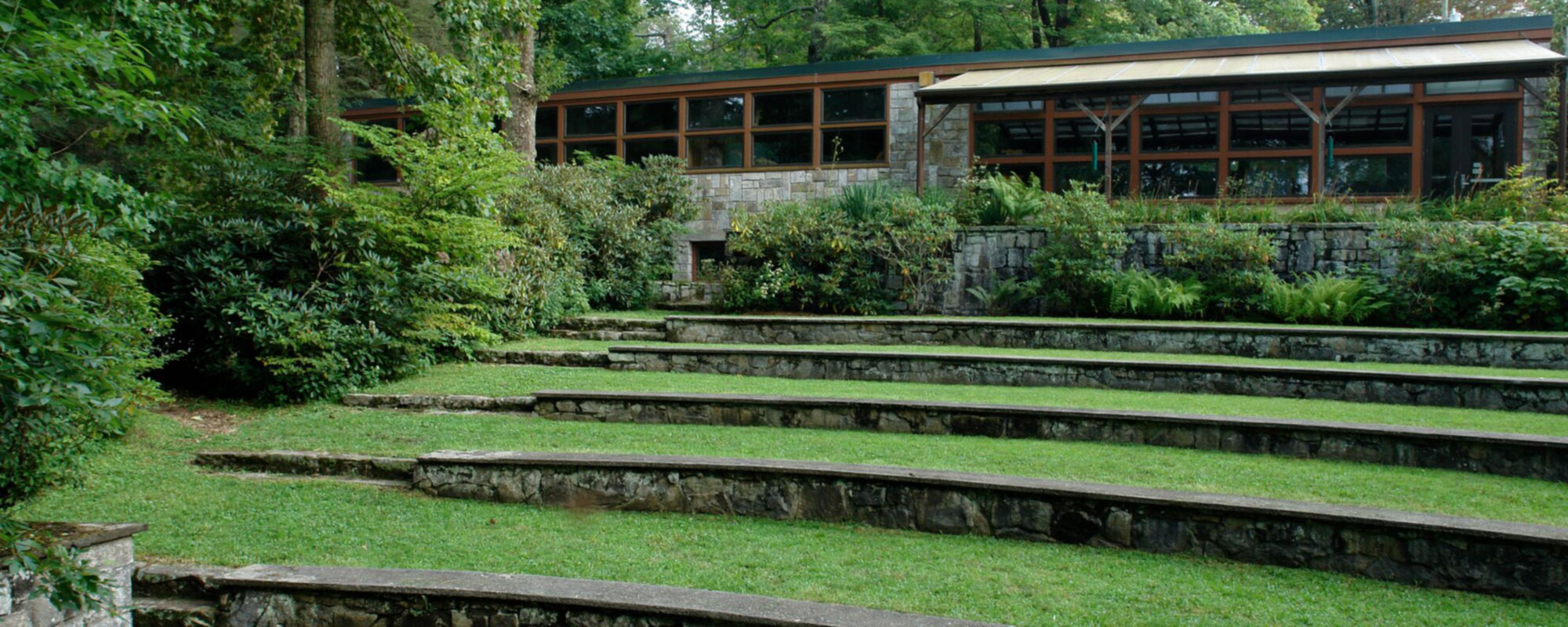 Hours of Operation:
November Hours: Friday & Saturday: 11 AM – 3 PM
Highlands Nature Center will close for the winter season on Saturday, December 2nd, following special holiday hours from 1 – 5 PM.
Calling all nature lovers! Plan your visit to the Highlands Nature Center to meet live animals, explore our natural history exhibits, and stroll through the adjacent Highlands Botanical Garden. There's something for all ages and interests.
The Highlands Nature Center hosts many free seasonal programs, so stay tuned to our Upcoming Events page for the latest updates.
Address:
930 Horse Cove Road
Highlands, NC 28741
Phone:
828.526.2623
Admission:
Free! Your admission is supported by the Highlands Biological Foundation,  the State of North Carolina, & Western Carolina University.  Donations are accepted.
Programs:
Learn about our summer camp offerings HERE.
See upcoming events HERE.
Check back later for more program info!
Pets:
Please note, only service animals may accompany individuals into the Nature Center. Dogs must be kept on a leash at all times while on campus (in the Botanical Garden, etc.).
History
Highlands Nature Center was founded as the museum of the Highlands Biological Station in 1927, and was originally housed as an annex to the Hudson Library. Its present home, the Clark Foreman Museum building, was constructed between 1939 and 1941 by the Works Progress Administration (WPA) using native granite from the local quarry and wormy chestnut salvaged from the Nantahala National Forest. Following a renovation in 2001, the Nature Center now offers exhibits and year-round educational programming focusing on the biodiversity of the southern Appalachian region.
Programs
Explore our featured exhibits, special events and year-round school education programming that focuses on the spectacular biodiversity of the southern Appalachian region. If you have questions about hours, events, or other topics, please contact the Nature Center at 828.526.2623.
If you would like to schedule a school or group program, please contact Outreach at 828.526.4123.
Summer Camps
We also offer summer nature camps for ages 4 to 12. Younger campers explore the outdoors and learn about plants and animals through a variety of activities and games. Older campers conduct scientific research, develop team-building skills, and observe nature on adventure field trips into the Nantahala National Forest.

K-12 School Outreach
Highlands Nature Center provides more than 50 different day programs for public, private, or homeschool groups in grades K-12.  Classes are designed to meet the curriculum requirements of the North Carolina science Essential Standards for each grade level, and supplement existing lessons by bringing additional resources to the classroom.