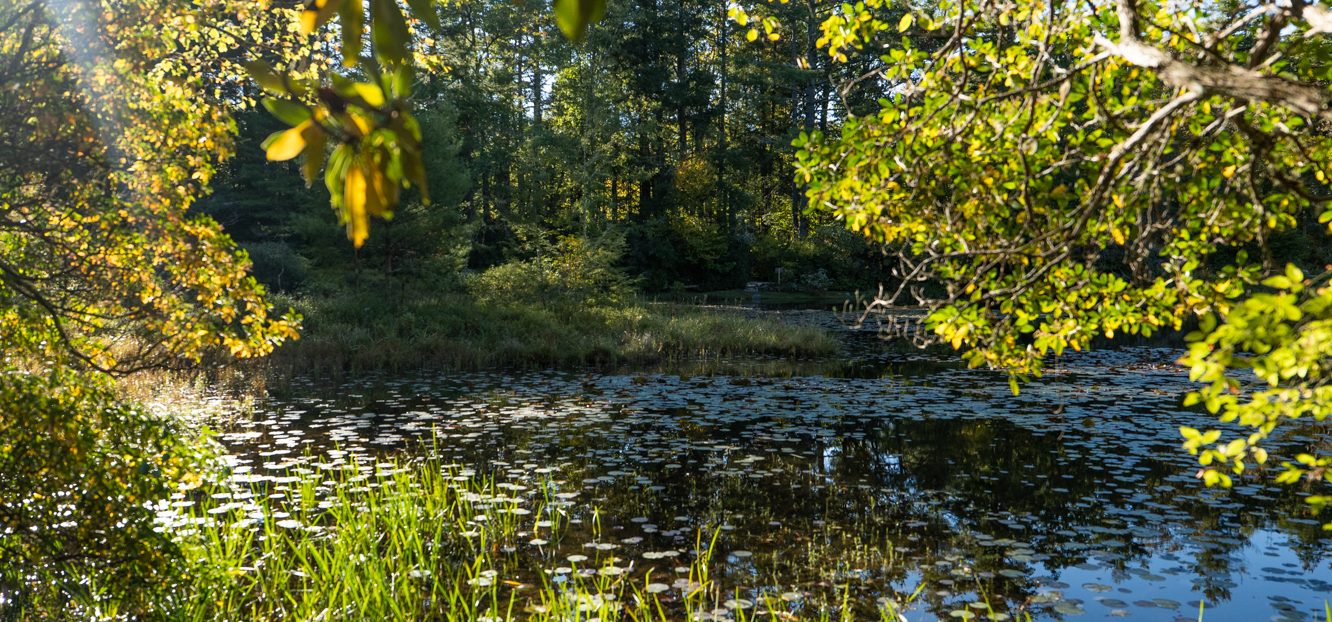 Rain Check: Water on the Highlands Plateau
Saturday, May 14th at 10:30 a.m.
Location: Highlands Nature Center (930 Horse Cove Rd)
$50   |   Includes lecture, lunch, and 1 fieldtrip/workshop
Event is rain or shine
Registration required. Click HERE to purchase your ticket today!
On Saturday, May 14th, the Highlands Biological Foundation will host a one-day education event focused on water. From the beautiful waterfalls of our region to the rain that makes the Plateau a temperate rainforest, water plays a vital role in our lives and ecosystems. The event will begin with a lecture from co-owner of Canty Worley & Company and former HBF Director, Sonya Carpenter who is a passionate advocate for our natural world. Following the lecture, attendees will enjoy lunch and then depart on field trips around the Plateau to see water in action.
Lecture featuring Sonya Carpenter
10:30 – 11:30 AM at Highlands Nature Center
Sonya is a passionate advocate for the natural world. She and her husband Canty Worley are the co-owners of a landscape company based in Highlands NC dedicated to creating and maintaining gardens in balance with the natural world. She studied ecology at the University of Florida and has applied her knowledge of ecology to the design of planned natural communities such as pollinator gardens. She served nine years as the Director of the Highlands Biological Foundation and is currently helping HBF manage their new north campus improvement project at the Highlands Biological Station. She is also the President of the Highlands Plateau Greenway and the Highlands Bee City coordinator; an initiative to increase knowledge of and create habitat for our native pollinator species.
Lunch
11:30 AM – 12:30 PM
Ticket includes your choice of one of the following Field Trips/ Workshops:
begin at 12:30 PM;  ending times varying depending on field trip/ workshop (see each below)
Watershed Moments at Pond Hollow (at Pond Hollow Garden)
~ 12:30 PM – 3:00 PM
Pond Hollow Garden is an excellent example of a healthy watershed. This private Buck Creek retreat owned by Greg and Amanda Gregory hosts streams, creeks, waterfalls, and a well designed pond – providing a wonderful opportunity to learn about watershed management. Join Michelle Ruigrok and Sonya Carpenter for a hike as we discuss the journey of water across the landscape and the creatures that inhabit this watershed.
Walk Along the Wild & Scenic Chattooga River (at Chattooga Loop Trail)
FULL – this field trip has reached capacity
~12:30 PM – 4:00 PM
The Chattooga River is one of the longest and most spectacular free-flowing mountain rivers in the Southeast. Join Canty Worley and Jennie Stowers for a stroll along the Chattooga Loop Trail as we learn about the importance of this relatively undeveloped river ecosystem and explore the many species of birds, plants, and more that rely on its pristine waters.
Coweeta Hydrologic Laboratory Tour (at Coweeta)
~12:30 PM – 4:30 PM
Join HBS Associate Director Jason Love as he leads a tour of the other field station in Macon County: Coweeta Hydrologic Lab. Jason was the former Site Manager of the Coweeta Long Term Ecological Research program and will lead guests on a tour that includes the main climate station, stream discharge measuring stations, key research contributions, and a trip to Albert Mountain Fire Tower, which serves as the highest point at Coweeta and is along the Appalachian Trail. The hike to the tower is about 20 minutes and the last 200 yards climbs steeply, but the views are worth it.
Please note: Participants will need to provide their own transportation for the field trips to Chattooga Loop Trail and Coweeta Hydrologic Lab. Carpooling is encouraged when possible.
Lecture parking available at 888 Horse Cove Rd, behind the Nature Center, at the Sunset Rock Trailhead, & 265 N. 6th Street. Guests may also park at Hudson Library and make the brief hike to the Nature Center.