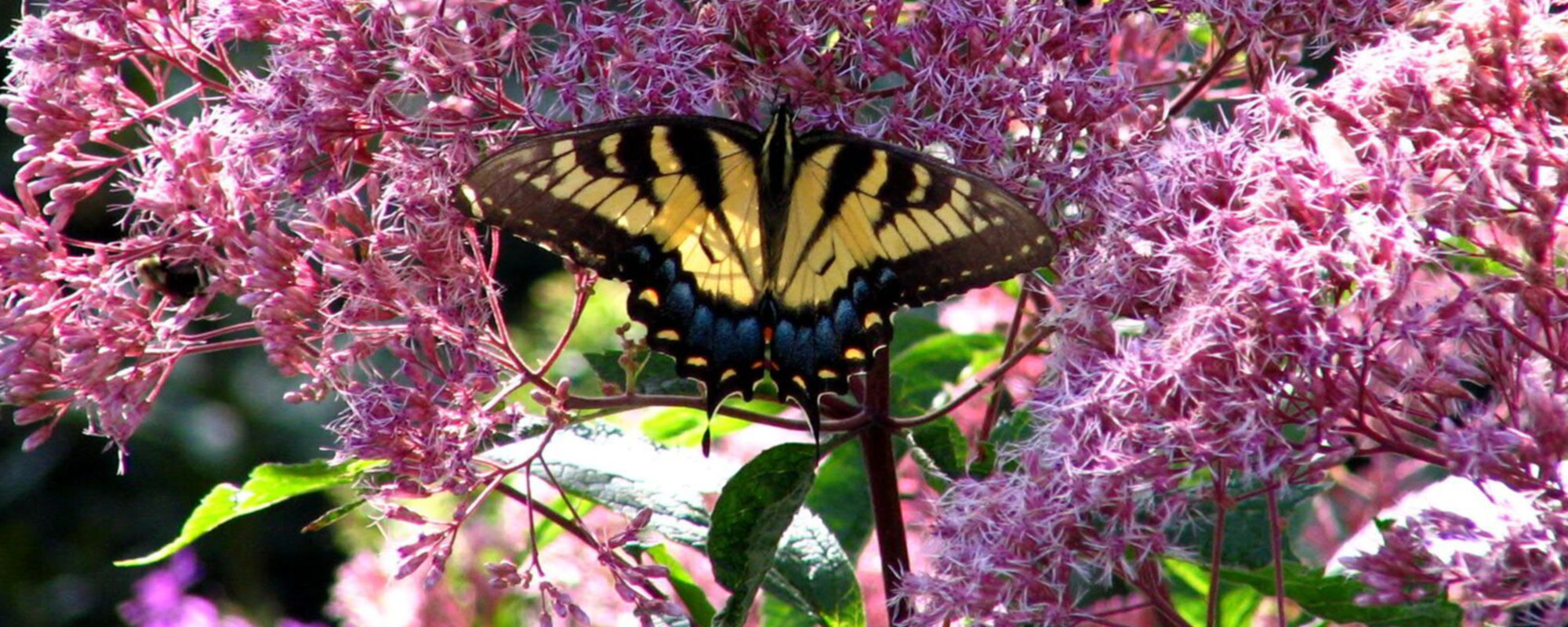 Applications are currently closed due to COVID-19
We require a $100 non-refundable deposit per application on all accredited courses (if you are applying for multiple courses in one application, you only need to send $100). Upon review of your application, including transcripts of your most recent work, we will notify you of your admission and include information on payment for credit, course and housing fees. The deposit will be applied toward your course fee.
We encourage you to apply early—by April 15—as classes often fill up quickly. We accept applications on a rolling basis until courses fill up!
Contact
For Payment, Course Availability and Credit: Katie Cooke, kfcooke@wcu.edu or 828.526.2602
For Housing Assignments, Course Information and General Inquiries: Jason Love, jlove@wcu.edu or 828.787.2820
Course Location
All courses and workshops take place on the campus of the Highlands Biological Station in Highlands, North Carolina. Most courses and workshops travel off-site each day for field trips to interesting locations relevant to the topic of the course. Highlands, North Carolina is located 90 minutes southwest of Asheville in the southern Appalachian Mountains.
Application Deadline
Course registration is open until the course fills. We encourage you to apply no later than April 15 because courses fill quickly. Applications are reviewed when received in full. Courses must meet minimum enrollment or may be subject to cancellation, so we encourage you to apply early—which will also help us with planning.
Deposit
A $100 non-refundable deposit is required with each application on all accredited courses. If you are applying for multiple courses within a single application, you only need to send one deposit. Upon acceptance into the course(s), your deposit will be applied toward the course fee. If paying by check, please make your check payable to Highlands Biological Station.
Additional Information
Expectation of Work
Highland Biological Station courses are immersive learning experiences.  Classes meet for full days Monday through Saturday, and usually run into evening hours as well.  Students must be flexible as class times vary.  Field courses can be physically demanding, so participants should be willing and able to conduct a lot of work outside.  Most people do fine—if you are unsure, you can contact the course instructor with any questions that you may have.
As of July 1, 2011, the Code of Federal Regulations, Title 34, Section 600.2 (34 CFR 600.2), defines a credit hour as:
(1)    One hour of classroom or direct faculty instruction and a minimum of two hours of out of class student work each week for approximately fifteen weeks for one semester or trimester hour of credit, or ten to twelve weeks for one quarter hour of credit, or the equivalent amount of work over a different amount of time; or
(2)    At least an equivalent amount of work as required in paragraph (1) of this definition for other academic activities as established by the institution including laboratory work, internships, practica, studio work, and other academic work leading to the award of credit hours.
Based on this definition, we expect our students to invest at least 135 hours (the equivalent of 15 weeks at 9 hours per week) in our 4 credit hour courses and at least 45 hours (the equivalent of 15 weeks at 3 hours per week) for our 2 credit hour courses.  Student investment may take place in the classroom, the laboratory, the field, or in out-of-class reading and/or homework.
Credit
You are not required to take classes for academic credit. Course credit is usually easily transferable to other institutions, but the decision is up to your home institution. Check with your registrar's office to see if they will accept transfer credit from UNC-Chapel Hill (undergraduate) or Western Carolina University (WCU; undergraduate or graduate). Two-week courses are worth 4 credit hours and one-week workshops are 2 hours. To receive credit, please send in the appropriate credit form upon acceptance into the course (we will provide instructions). A small fee per course will apply and must be sent to Highlands Biological Station upon acceptance into the course. Current UNC-CH students taking >8 hours during a summer session may need to obtain permission from their dean.
Course Level
Highlands Biological Station courses appear on the UNC-CH transcript as BIOL 459 Field Biology (section # varies). They appear on the WCU transcript as BIOL 493 Special Topics for undergraduate credit and BIOL 593 Special Topics for graduate credit. WCU does include the official course title on the transcript.
Transcripts
Copies of transcripts for your most recent undergraduate or graduate work are required with your application.
Payment
Payment is due upon acceptance into the course. Once admitted, you will be instructed on how to register and pay for all fees. Deadlines for payment will be included in your acceptance e-mail. Special arrangements can be made if needed. If you need an invoice for reimbursement purposes, we can provide one.
Financial Aid
HBS is fortunate to offer limited financial aid with the support of The Highlands Biological Foundation on a first-come, first-served basis. Aid must be requested at the time of application, and recipients must either be enrolled for credit, or be able to present a compelling case for need. In addition to your transcripts, two required documents must accompany your application:
Statement of Need

 

explaining why you need aid, and how your coursework at HBS is important to your education or work. Recommended length: 250 words.
Letter of Recommendation

 

from either your major professor, or a faculty member who is well acquainted with your academic qualifications. This may be e-mailed to Katie Cooke at kfcooke@email.wcu.edu in a timely fashion.

 

It is your responsibility to confirm that we have received all financial aid materials.
Refund Policy
Should you need to cancel your course registration for any reason, please give notice as soon as possible.  Credit fees are non-refundable. Housing fees are fully refundable unless the cancellation occurs within a 30-day window of the class start date.  Course fees are refunded on a time scale.  If you cancel:
more than 45 days before the start of the course, you will receive a refund less a $75 processing fee
between 30 and 45 days before the course starts, your refund will be less a $150 processing fee
if you cancel less than 30 days before the start of the course, you will not receive a refund
Courses require minimum enrollment and may be subject to cancellation.  In the unlikely event that your course is cancelled, you will be refunded in full.
Housing Fee
The housing fee covers the cost of your room and board.  Highlands Biological Station does not offer any dining services, so remember to bring groceries.  Valentine House has a full kitchen and Howell, Wright, and Deacon Cottage have a shared full kitchen. Please bring twin-size linens.  Our dorms are a shared living facility, so plan on having 1-3 roommates.
Packing List
Flashlight – campus is dark at night!
Bed linens (twin size sheets, blankets, pillow)
Towel and washcloth
Rain gear (Highlands is in a temperate rainforest)
Warm clothes for the night
Daypack, water bottle, sunglasses, sunscreen, hiking boots, etc.
Toiletries
Laptop computer (we have campus-wide Wi-Fi but

 

no

 

computers)
Notebook, pencils, pens, course materials
Food, clearly marked with your name and departure date
Laundry
Laundry facilities are available at the Station for those who wish to use them.  Please provide your own detergent.
Campus Policies
Pets are not allowed.  Firearms are strictly prohibited.  Highlands Biological Station is an extension of the UNC system and follows university rules regarding alcohol.  Alcohol consumption is prohibited outside of the residences and dining hall.  Underage drinking is strictly prohibited.
Mail
To receive mail during your stay, please use the following address:
Highlands Biological Station
Attn: Your Name (course name)
265 North 6th Street
Highlands, NC 28741
Mail is checked daily during the week. When we receive a package for you, we will email you and let you know it's here.
Check-In/Check-Out
We have a self-check-in procedure. Housing assignments are included in your acceptance e-mail, you will also receive an e-mail a week prior to your arrival with the access code for the door, which is changed monthly.  Please arrive the Sunday before your course starts. For cleaning purposes, you must vacate your room by noon on the Saturday at the end of your course. If your course meets that day, or if you have an exam, please plan to remove all of your personal items from the room that morning.
Application Checklist
___ Fill out your online application
___ Include deposit with application
___ Send transcripts (preferably with application)
___ Financial aid: statement of need & recommendation
… Upon Acceptance    
___ Pay course, housing and additional (if applicable) fees
___ Mail credit form and fee, if applicable